Hooked
Allen Wolf
2015 Gold Medal
240 Pages
Check current price
Fiction - Chick Lit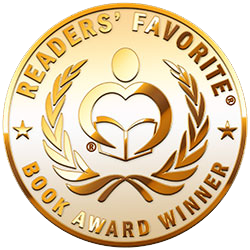 Shawn believes he may have found his perfect soulmate buthis autism prevents him from realizing she's actually a prostitute. "Entertaining, well-paced,and highly visual. It's a charming, humorous, and hopeful tale." (KirkusReviews) If you love romantic comedies, don't miss this sweet and hilariousread! Winner of the Gold Medal from Readers' Favorites, Bronze from IP Awards,Benjamin Franklin Award, Indie Fab Book of the Year, and USA Book AwardFinalist.
The Dr Pepper Prophecies
Jennifer Gilby Roberts
2014 Bronze Medal
300 Pages
Check current price
Fiction - Chick Lit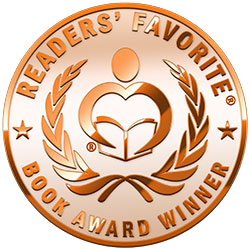 A British chick lit romantic comedy novel for fans of Bridget Jones, Sophie Kinsella and best friend romance.

This book is the first in the Parker Sisters British chick lit series, but can be read as a standalone (no cliffhanger).

25-year-old Mel Parker has a few tiny problems:
* Her job is terrible
* She's been dumped yet again (and her ex is now her boss)
* Her parents think she's a loser compared to her perfect younger sister
* All her efforts to improve her life seem doomed to failure
* There just isn't enough chocolate in the world to make up for the above.

The best thing in her life has always been her best friend Will, who has seen her through every crisis from lost toys to pregnancy scares. But his girlfriend (who's prettier, better-dressed, more successful and secretly evil) is determined to replace Mel as the woman in his life and how is Mel supposed to compete?

And what do you do when you've pretty much given up on your own life? You help others, of course! Whether they like it or not.

After all, what's the worst that could happen?

~~~~

A laugh out loud British chick lit romantic comedy novel based (loosely) on Jane Austen's Emma.

Over 25,000 downloads and counting!

Bronze Medal Winner in the Readers' Favorite Book Awards 2014 - Chick Lit.

~~~~

Selected praise for The Dr Pepper Prophecies:

'I can honestly say that Jennifer Gilby Roberts is now at the top of my list of favorite chick lit authors along with Sophie Kinsella.'
-- Readers' Favorite

'Roberts has done an admirable job of updating Austen's classic Emma for today's chick lit sensibilities.... The book starts out with one of the funniest scenes I've ever read.'
-- Chick Lit Central

'This is a very enjoyable and humourous holiday read ... as good as some of the Jane Green/Wendy Holden/Adele Parks books.'
-- A. Rose, Amazon Top 500 Reviewer

'This was seriously one of the funniest books I have read in a long time.'
-- Chick Lit Plus

'Like the titular beverage, The Dr Pepper Prophecies is sweet, frothy and immediately rewarding. It may not count as one of your five-a-day, but you'll feel a hell of a lot better for it afterwards.'
-- Best Chick Lit


Fans of British chick lit romantic comedy novels should click on the orange button now (Amazon Prime and Kindle Unlimited members can read it FREE).
That Crazy Little Thing
Kate Bracy
2014 Silver Medal
342 Pages
Check current price
Fiction - Chick Lit
Winner of seven independent publishing awards, including the IndieReader Discovery Award in Women's Fiction, this debut novel is a direct hit to the heart. 

About the book:  There's nothing about her life that doesn't need a little work, so Melanie Davis thinks of herself as a "fixer-upper." Her history with men leaves her gun shy; her teenaged daughter can't string two civil words together; her best friend Donna just found out she has a life-threatening illness. When Donna also reveals a decades-old secret that still haunts her, Melanie makes it her mission to solve the mystery and reunite Donna with a precious link to her past - before it's too late.

Along the way Melanie discovers with startling clarity the pricelessness of love and friendship. With a finely-tuned emotional compass, Kate Bracy carries us through a trial-by-illness as funny as it is touching. Her narrator, Melanie, comes to realize the enduring power of love - between men and women, between mothers and daughters, between friends. Through her vivid, endearing characters Bracy creates a small-town world in northern New York where old loves rekindle, friendships prevail, and secret wounds are finally healed. This debut novel will leave you with an awakened heart and a strong urge to send postcards to all the people you love.
Capitol Hell
Jayne Jones & Alicia Long
2013 Silver Medal
323 Pages
Check current price
Fiction - Chick Lit
"America's Hottest New Political Book"
- CNN
''Too good not to share.'' -
The Hill
"Devil Wears Prada Meets US Senate."
- US News and World Report
"This book is interesting!" - Jeff Probst Show, CBS
''Wickedly funny...eye-opening...saucy novel about the crazy co-workers, high-maintenance politicians, and over-the-top entourages that can only be found inside the beltway...a taste of humor from Capitol Hill." -
Yahoo! Finance
"Capitol Hell" is worth a good laugh"
- Roll Call
''Readers will be particularly fascinated by the authors' antics and the senator's peccadilloes.''
-
Minneapolis Star Tribune
''Hilarious and insightful.'' -
Austin Daily Herald
"Jones and Long write seamlessly, and ... incidents in the book are hilarious" 
- St. Paul Pioneer Press
-
"This off-beat and hilarious novel lets readers see behind the political person and into the life of a rising star in the U.S. Senate." 
- Northland's News Center
"Capitol Hell was a blast to read!" -
Twin Cities Public Television: Almanac
"America's hot new political novel, 'Capitol Hell,' will get your vote this election season." 
- NBC Indiana WTHR
 
"Addictive...a real page-turner. Who ARE these wacky characters? Obviously written by two women who know of what they speak." - KSOO Radio Sioux Falls
 
"All the dirt from the Hill in Paperback" - KXAN Austin
 
"This book is hilarious" - Daytime @ Nine, KABB San Antonio

When recent college graduate Allison Amundson, a small town girl from South Dakota, lands the highly sought-after job of scheduler to the newly-elected and rising star of the United States Senate, Senator Anders McDermott III, she initially thinks she is on the fast track to success. However, she quickly learns that crazy co-workers, a high maintenance boss, the boss's over-the-top demanding family, and an unexpected Presidential bid make Capitol Hill seem even more dysfunctional than it looks on TV. In fact, it is Capitol Hell. 
This off-beat, hilarious novel captures what it is like to work in the United States Senate. Find out how it feels to be a hot young staffer on Capitol Hill when you step into Allison's hot pink high heels, and catch a glimpse of what life is really like ''inside the beltway.''
Neurotically Yours
A Novel
Bonnie Trachtenberg
2013 Gold Medal
380 Pages
Check current price
Fiction - Chick Lit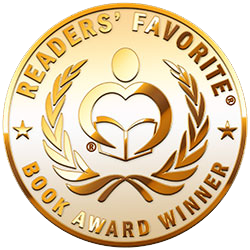 Smart, attractive, and ambitious, thirty-seven-year-old Dara Harrison is, nonetheless, still single--and on sabbatical from dating. Ironically Los Angeles' most renowned relationship advice columnist, Dara has become a Southland sensation with her "tell-it-like-it-is" approach to the mating game.

Parlaying her success into a new business, Dara launches a revolutionary dating service geared for the perennially single and romantically challenged. Its no-holds-barred theme soon makes the company a roaring success, even catapulting Dara onto the national talk show scene--until, of course, it all backfires.

With her company under threat and a publicity stunt gone haywire, Dara is forced to join the ranks of her lonely heart clientele, and suddenly realizes that saving the business she cherishes, means facing her lifelong fears--and maybe even falling in love again.

Witty, poignant, and immensely engaging, this romantic comedy from the bestselling author of Wedlocked: A Novel features sparkling dialogue, colorful characters, and a story that pulls you in and never lets you go.
Rock Radio
Lisa Wainland
2013 Honorable Mention
417 Pages
Check current price
Fiction - Chick Lit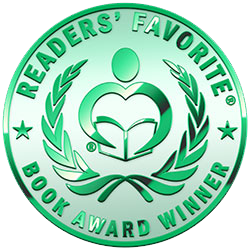 READERS FAVORITE AWARD WINNER
"If you like Jackie Collins' books, you'll love Rock Radio!" - Amazon Reviewer
"This book could be real and showcased on Entertainment Tonight." - StoryFinds
"It had me hanging on until the very last page." - Rebecca McLeod, Readers Favorite
Miami rock DJ Dana Drew, sounds like she has it all...cool career, sultry voice and lots of attitude. Behind the mic, it's a different story. When the guy who was supposed to be "the one" moves out, Dana's life goes into a tailspin. Relationships are the number one casualty of her dream job and this was the last straw. Dana's friend, married drive time DJ Jonny Rock, has always been there for her, but lately his penchant for needy interns is pushing Dana away - and threatening his career. Then Dana meets Cody Blue Smith, the ruggedly sexy lead singer of an up and coming new band. The connection between them is electric, but Cody harbors a dark secret that has kept him from ever having a meaningful relationship. Dana is caught off guard by her feelings and tries to find a place in his crazy rock and roll life. Problem is, she's not alone. Dana is being watched, stalked by a listener who plans to make her his...by whatever means necessary.
It's Got to Be Perfect
The memoirs of a modern-day matchmaker
Haley Hill
2013 Bronze Medal
Kindle Edition
Check current price
Fiction - Chick Lit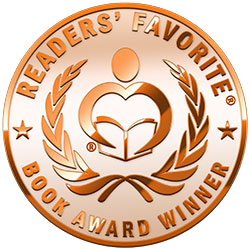 Dollars & Diamonds
Paris Jean
2013 Finalist
368 Pages
Check current price
Fiction - Chick Lit
Stiletto Safari
Kate Metz
2012 Silver Medal
257 Pages
Check current price
Fiction - Chick Lit
DOUBLE AWARD WINNER!
GOLD PRIZE WINNER "CHICK-LIT OF THE YEAR" - Next Generation Indie Book Awards
PRIZE WINNER "CHICK-LIT OF THE YEAR" – Reader's Favorite;

"DELISH CHICK-LIT!" – Chick Lit Central; "FUN BOOK ALERT!" – Chick Lit is NOT Dead.

Zara Hamilton has it all – a glamorous New York lifestyle, a gorgeous (and seriously rich) boyfriend and a job as a lawyer in a prestigious city law firm. But when Zara's boyfriend is accused of insider trading her perfect world implodes. Thrown out of work by security and stalked by the press, Zara's life can't get any worse. Or can it? A snap decision (and a few wines too many) sees Zara fleeing to Africa to work as a temporary wildlife volunteer. But just when things start to cool down at home Zara realizes her troubles have only just begun. Will Zara's designer wardrobe survive? Will a supermodel ruin her only chance at happiness? Can a Birkin bag really solve her problems? And will Zara want her old life back at the end of it all…
Lessons in the Journey
Patrick K. Dawson
2012 Bronze Medal
276 Pages
Check current price
Fiction - Chick Lit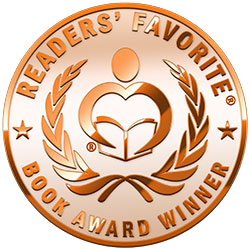 Readers Favorite Bronze Medal Winner - If you like fiction and non-fiction like Tuesdays with Morrie, The Shack, The Notebook, Eat Pray Love, or Message in a Bottle, and if you like a novel that leads to a little soul searching or deep, book club-style discussions, then you will like Lessons in the Journey. Elizabeth Finch is a forty-two-year-old mother, wife, loyal friend, and successful pediatric surgeon living in a northern suburb of Chicago. She is not a person who expects life to throw her into tragedy. She is close to her sister, Rachel, and her best friend, Kate, and has a special bond with her parents' housekeeper, Anna. She feels all is well with her husband, Kevin. Sheltered as a child and unprepared to handle life's emotions, Elizabeth suddenly finds that her "perfect life" is not so. And when her daughter, Mary Beth, storms out in a teenage rage, Elizabeth waits for the usual, "I hate you, Mom!" Yet the words she hears her daughter speak are much worse: "I wish my real mom was here instead!" These words soon haunt Elizabeth, as does the unraveling of her perfect life that ensues. It leads her to reevaluate her faith and marriage through the wisdom of an unexpected source while faced with tackling preconceived concepts of race, gender, belief in God, and her purpose. Will Elizabeth survive what has transpired? Will she be able to rediscover hope and the meaning of her life? Will she learn anything from her lessons or her life's journey?
Contact Author -