Ripple Effect
Because Of The War
Jenny Ferns
2019 Silver Medal
Kindle Edition
Check current price
Christian - Historical Fiction
Reviewed By Trudi LoPreto for Readers' Favorite

Veronica is a hardworking, serious young woman when Ripple Effect: Because Of The War by Jenny Ferns opens. Her sister Rachel is not as responsible but instead is always looking for a good time and running to Veronica whenever she finds herself in trouble. Richard is the young soldier that wins Veronica's heart and quickly becomes her husband. As the war heats up and battles become fierce, Richard is send to Africa. Rachel finds herself pregnant and Veronica is the strong one keeping everyone together. As the London bombings get worse and worse, Veronica moves to the country and, because they are evacuating all of the children, Rachel sends Susie to live with her aunt. Rachel is killed in one of the bombings, leaving baby Susie motherless, but, adopted as a toddler by Veronica, she soon forgets Rachel and her past. Richard fights many battles and sees many awful things but finally the war is over and they all are trying to put their lives back together.

Ripple Effect: Because Of The War by Jenny Ferns takes the reader through an English family's life during World War II. I really felt as though I were part of the family and felt all of their joys, pains and sorrows. Ripple Effect portrays the horrors that families had to endure, the effects on the soldiers fighting against Hitler and the Germans, and so much more. Troubles plague each of the characters and each must fight their own demons. Jenny Ferns expertly wrote a story of historical fiction that I found impossible to put down. Ripple Effect is a five star winner. Perfect for fans of war time novels, historical romance, drama and realistic fiction.
Rebels against Tyranny
Civil War in the Crusader States
Helena P. Schrader
2019 Gold Medal
Kindle Edition
Check current price
Christian - Historical Fiction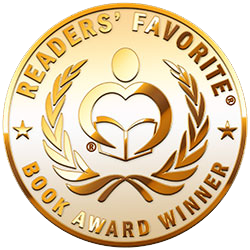 Reviewed By Edith Wairimu for Readers' Favorite

It is the 13th century, and a match between Sir Amaury Barlais and Sir Toringuel sees Amaury defeated. This failure sparks even more hatred from Amaury and this time he swears his revenge. Barlais and his two supportive friends, Cheneché and Bethsan, leave and later befriend Frederick II Hohenstaufen, feeding him lies about the Ibelins. Balian, the eldest son of John, Lord of Beirut, is still young when he witnesses the match. Being the eldest, his father is continuously hard on him, knowing that Balian will inherit his position as Lord of Beirut and head of the Ibelin family. When Balian encounters Frederick II, he is appalled at the monarch's indifference to his uncle's death and that of his own wife, Yolanda. This is the first of many encounters of Frederick's inhumanity in Rebels against Tyranny by Helena P. Schrader.

The characters in the novel are very well drawn. Even though they are many in number, each of them fits into the plot and their roles are well expounded. The plot ties together and is brought alive by the vivid scenes and descriptions. Helena P. Schrader presents the way of life in the Crusader states and the turbulent battles the Ibelins forged against the tyrant. As much as historians point to Frederick II with much admiration, Schrader's work helps in illuminating the more objective accounts written by Frederick's contemporaries. The beautiful strand of romance in the plot made the book even more appealing. Rebels against Tyranny: Civil War in the Crusader States by Helena P. Schrader is a must-read for all lovers of history. It is not only revealing but also entrancing.
Storm Coming
A Novel of the Civil War in Western Virginia
Jack W. Lewis
2018 Finalist
Kindle Edition
Check current price
Christian - Historical Fiction
Reviewed By Ray Simmons for Readers' Favorite

I have always known that there is a state named Virginia, and a state named West Virginia. But in all my reading of American history, even Civil War history, I had never found out when this happened or even why it happened. Now I know. Storm Coming by Jack W. Lewis and Carol S. Lewis is a novel of the Civil War in western Virginia. I never realized how much of that story took place before Fort Sumter. Some of my favorite general officers from that war are featured here, including Stonewall Jackson. The history is told from the angle of big events and smaller, more personal happenings. I think this is what makes Storm Coming such a great book.

The looming Civil War is always on everyone's mind in this well written novel, but authors Jack and Carol Lewis are also good at telling the story of everyday life too. Wars come and go, but boys fall in love with girls and want to marry them, whether there is a war coming or not. Alexander Swaney is no exception. I like this character. I believe he is typical of the honest young men of his time. All the characters are done well in Storm Coming, and the plot is taken right out of a real situation in history. Perhaps this is why Storm Coming is such a great read. It is based on true events and real people. That adds a certain power to the story. If you are a Civil War buff, you definitely don't want to miss this one.


Lydia
Woman of Philippi
Diana Wallis Taylor
2018 Honorable Mention
Kindle Edition
Check current price
Christian - Historical Fiction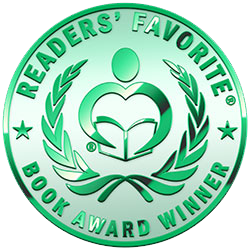 Reviewed By Trudi LoPreto for Readers' Favorite

While her father is a proud citizen of Rome, her mother believes in the Jewish faith and is allowed to teach and take Lydia to the temple.
Lydia's marriage is arranged when she is only fifteen to a man she does not love and at many times during the marriage doesn't even like. When her husband dies, Lydia's only choice is to return to her parents' home to live with her young daughter. Her father has a very successful business making beautiful purple cloth and hopes to leave the well established dye business to his son. His son is not at all interested in the smelly business of dying cloth, but prefers the life of a soldier. Lydia, therefore, becomes next in line to inherit the factory and shops. As time passes and her father dies, circumstances force Lydia and her mother to leave their home and relocate in Philippi. Lydia works behind the scenes to keep the business alive and flourishing. Lydia and her mother go the river to meet other believers and, while there, Paul, Silas and Luke approach the crowd and share with them the story of Jesus. The rest of the story is taken from the Bible, plus Lydia's trials and tribulations of daily life, perhaps imagined, perhaps very accurately shared concerning her mother, her daughter and grandson, Nikolas, the man she has come to love, and her new found religion.

Lydia, Woman of Philippi brings the word of God to life and adds a fictional side that made this book great. There is much in the book that quotes the scripture and verses of the Bible accurately and in the right context, but the best part is that it brought Lydia to life and made her a real person with a very real life. Lydia should be on the reading list of every Christian and Jew because author Diana Wallis Taylor has written a beautiful story dating back to the days of the Romans, Greeks and Paul's biblical journey. I highly recommend this book; it was both enjoyable and factual and well worth reading on both levels. Please do not pass Lydia, Woman of Philippi by.
Song of the Shepherd Woman
Carlene Havel
2018 Bronze Medal
Kindle Edition
Check current price
Christian - Historical Fiction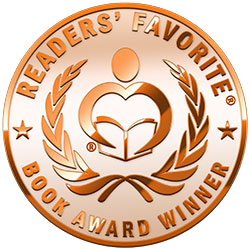 Reviewed By Divine Zape for Readers' Favorite

Song of the Shepherd Woman by Carlene Havel and Sharon Faucheux is an engaging novel set against the backdrop of first century biblical times and featuring a shepherding people. When her parents die, Channah is given away. She finds a new home in the house of a shepherd, Avrim — who is called a lunatic by the townsfolk — and his wife, Yael, who can't speak. The young girl learns how to take care of sheep and receives a lot of love and kindness from this unusual couple, who actually make her feel as though she was their child. But this doesn't last long! Her sense of security is broken again when her stepfather informs her that she is betrothed to a man from Jerusalem. She only hopes that Enos can be kind to her. But the situation is far from anything she hopes for. Aside from becoming a second wife, she is resented by the first wife who is barren and who is jealous of her youthful beauty. Can this frightened young girl find true love some day?

Carlene Havel and Sharon Faucheux are great storytellers, transporting readers to a world that feels real and authentic, bringing up scenes from biblical cultures and painting a beautiful picture of places readers have read about like Jerusalem and Bethlehem. The setting is stellar, the characters memorable, and the plot fast-paced and filled with surprises. It's clear that the novel is well researched and the compelling narrative voice and the crisp and confident writing augment the charm of the narrative. Song of the Shepherd Woman is filled with humanity, realism, and emotion, but it is the spiritual atmosphere the story evokes that kept me turning the pages. It is an absorbing tale.
The Crimson Heirlooms
Hunter Dennis
2018 Silver Medal
Kindle Edition
Check current price
Christian - Historical Fiction
Reviewed By Lucinda E Clarke for Readers' Favorite

The Crimson Heirlooms by Hunter Dennis is set in France from 1776–1832, and in the West Indies. The story centres on two characters, Xavier and Jake, born at different times but loosely connected through their heritage. Xavier Traversier's family had once been the most important in Nantes, but had since fallen on hard times. His mother had become a recluse and Xavier's first venture into high society was a disaster. From that moment on, he vowed to rebuild their fortunes and, through sheer hard work and an excellent brain, he succeeded. However, one of the ways he achieved this was by transporting slaves. Jake was at school when he first took part in the riots in Paris and was only released from prison on the promise of finding the Crimson Heirlooms, one a valuable cross called the Cross of Nantes and the other the words to the devil's song as he danced across the hills of France.

When I chose to read and review The Crimson Heirlooms by Hunter Dennis, I was expecting a historical tale of finding hidden treasure, but this is a completely different book. Firstly, I needed to brush up on the gaps in my French history as it's not a straightforward account of the usual storming of the Bastille and Madame Guillotine. Both major characters, Xavier and Jake, become involved with the Freemasons and much is described about their organization and outlook. There are extensive discussions of philosophers, especially Rousseau and Montesquieu, and the ideas which underpinned the newly liberated American constitution. Part of the story takes place in the West Indies as the thread of the whereabouts of the Cross of Nantes is transported across the Atlantic. Jake also visits Northern Ireland and learns the history of those who were persecuted by the occupying English forces.

This book is literary, thought-provoking and covers the major social issues of the times, especially pertaining to the French clergy who paid no taxes yet received huge payments from a variety of tolls levied on the poor and middle classes, which were often gambled away at the tables in the chateaux owned by the noble ruling class. I was getting worried as I approached the end of the book as to how all the characters would tie up, and if the cross was found and with what ramifications... The quality of the writing, the excellent characterization, the food for thought, the extensive research and the informative and helpful maps throughout won't allow me to give it anything else but 5 stars.

A Conspiracy of Breath
Latayne C Scott
2018 Silver Medal
Kindle Edition
Check current price
Christian - Historical Fiction
Reviewed By Divine Zape for Readers' Favorite

A Conspiracy of Breath by Latayne C Scott is an engrossing historical novel that explores what it felt like to be a Christian in the time of the Roman persecution. Told in a mesmerizing first person narrative voice, the story explores the life of one of the characters in the scriptures, Priscilla, and her life after the painful and shameful death of her father. The novel is so well written that it is hard for readers to draw the line between fiction and history, with the appropriate allusions to Greek and Roman mythology and history as well as elements of ancient cultures. Set against a cultural and religious backdrop when Christians suffered great persecution and when women were less considered, could an outspoken and daring woman of faith survive?

There is much to savor in this narrative and the sheer elegance of the language, the powerful imagery, the strong historical and religious settings put a lot of life into the narrative. The dramatic, poetic imagery of the tree, beautifully personified, is just one of the wonderful examples of Latayne C Scott's gift for compelling writing: "Tonight it looks like a woman bereft, so anguished she holds her hands straight above her head then puts her elbows together and lets her wrists fall behind her bowed head." She is a great storyteller who knows how to create the intersection between biblical narrative and history, bringing to life a world that feels real to readers, and that allows them a delightful escape back in time. A Conspiracy of Breath is a gift of faith, as entertaining as it is inspiring.

Mary, Chosen of God
Diana Wallis Taylor
2018 Gold Medal
Kindle Edition
Check current price
Christian - Historical Fiction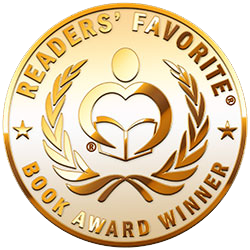 Reviewed By Trudi LoPreto for Readers' Favorite

I was delighted as I read Mary, Chosen of God to find it stayed true to the Bible and made the family come to life. Mary, Joseph, Jesus and his brothers and sisters were a loving family. Only Mary and Joseph knew that Jesus was conceived and born to a virgin and chosen to become the Messiah. Mary gave birth in a stable and loved and took care of Jesus through his boyhood, loving him as only a mother can love a son. His sisters and brothers respected and loved him dearly, and he loved them and treated them with kindness. As his mission begins, Joseph has died and Jesus has been elevated to the head of the family. His brothers and sisters cannot understand how he can just leave home one day; collect a group of disciples; and perform the miracles they hear about. Mary has been waiting for this day to come, though she too was never sure exactly what to expect. There is anger, sadness and disarray amongst the family and it hurts Mary to see this, but the Lord has made it clear that she can say nothing to explain Jesus until the time is right.

As I read Mary, Chosen of God, I felt the pain and heartache Mary had to live with, never knowing what the true path was that Jesus would be called to live, and the fact that she could reveal nothing about it. Mary's love for Jesus showed in every page of the book and author Diana Wallis Taylor did an extraordinary job of telling the story from birth to death. I had doubts when I decided to read this book that there would be altering misrepresentation of the Bible, but instead it brought each family member to life and made them seem so much more real. This is a book that must be read by young and old, Christian and non-Christian for a truly inspiring event brought to life.

Keep the Flame
Early Christianity Comes to Life, The Apostle John Series Book 4
Susan Preston
2017 Finalist
Kindle Edition
Check current price
Christian - Historical Fiction
Reviewed By Divine Zape for Readers' Favorite

Keep the Flame: Early Christianity Comes to Life by Susan Preston is book four in The Apostle John Series, a great novel that showcases the challenges of early Christianity, the collision of religious traditions, and the spiritual path — seen from an alternative world, beyond the scriptures — of great characters of faith. In this thrilling story, the author introduces readers to characters like Rachel, who has a hard time accepting Christianity, the grandson of Old Simon, and a host of other brilliant characters. In this thrilling entry, the author takes readers on a journey of what following Christ entailed in the early 1st Century AD, the conflicts that existed, the hurts, and the question of John's destiny.

Susan Preston's work is really inspirational, a story that is filled with realism and humanity. Her characters are well-sculpted, and it will be interesting to see how she masterfully blends elements from scripture into the compelling story. The characters leap from the pages of the book with life, and the prose itself makes it an enjoyable read. The narrative voice is very compelling and the author has the gift of making readers care about these characters that will surely be remembered long after the read. The conflict evolves steadily, developed at the different levels of the story. The author uses subplots to create a permeating sense of suspense. Susan Preston has taken biblical characters and transformed them into characters who seem to walk the same path with readers. Keep the Flame: Early Christianity Comes to Life is spellbinding, a hard-to-put-down kind of book.
The Popish Midwife
A tale of high treason, prejudice and betrayal
Annelisa Christensen
2017 Bronze Medal
Kindle Edition
Check current price
Christian - Historical Fiction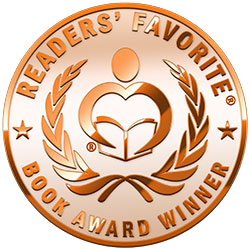 Reviewed By Viga Boland for Readers' Favorite

It's a bold task to take on writing a 400-page plus book based on the life of an obscure English midwife who lived in the 1600s. But that is the challenge Annelisa Christensen gave herself with The Popish Midwife, after studying court transcripts about the trial and conviction of the courageous Elizabeth Cellier, who dared to write a book disclosing the brutality and inhumane treatment of those imprisoned for even minor offences in Newgate Prison.

The Popish Midwife takes place at the end of the puritanical, strict era of Oliver Cromwell, when King Charles II was returned to the throne. While people celebrated the new freedom, the country was far from safe or healthy, especially for Catholics. As a Catholic, Elizabeth was ever exposed to danger as she went about her work of helping mothers give birth. She also spent much of her time taking food to prison inmates and, as she did so, she saw and heard first hand so much of man's inhumanity to man. She felt compelled to bring these brutal practices to the attention of those she believed would care as much as she did. The reward for the efforts of this aging, unwell but brave woman was incarceration in the very place she fought to expose: Newgate.

Historical fiction buffs will love The Popish Midwife, but it is written in first person, as if it were a memoir. That, for me, makes what Annelisa Christensen has achieved in this book even more impressive: it has all the requirements of great historical fiction, including an adherence to the language of the 1600s, but it is touching and real the way a well-written memoir should be. The author spent years researching her story and her attention to detail and fact, the historical period, customs, and dialects give The Popish Midwife authenticity. But it is Annelisa Christensen's considerable writing talent that makes this an absorbing, worthwhile read even for those who, like me, aren't fans of historical fiction, but love a well-written story that keeps one turning the pages and wondering what will happen next. Highly recommended.
Contact Author -