Zealy's Very First Swim
The Adventures of Zealy and Whubba Book 2, Series 1
Roe De Pinto
2017 Bronze Medal
42 Pages
Check current price
Children - Preschool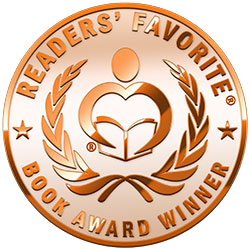 Reviewed By Alyssa Elmore for Readers' Favorite

Zealy's Very First Swim (Book 2) by Roe De Pinto is a heartwarming story about a little seal that learns how to swim with the help of her daddy. One day, Daddy and Zealy are playing near the water when Zealy asks Daddy if he can teach her how to swim. Daddy thinks that is a great idea and slides into the water, with Zealy close behind. Daddy is very impressed with how well Zealy is learning. As Daddy and Zealy swim around, they are joined by Zealy's whale friend, Whubba. Soon, Zealy is exploring the ocean with Whubba by her side. Join Zealy, Daddy, and Whubba as they laugh and play in the sea. Zealy's Very First Swim is a book about love and friendship that any young child would be sure to enjoy.

Zealy's Very First Swim (Book 2) by Roe De Pinto is a cute story with many gorgeously painted pictures. I loved the colorful illustrations and the story held a special message for its readers: "Love one another today and always." As a parent, I look for books that stimulate a child's imagination and teach our little readers an important lesson. This book met my criteria plus more! I was impressed with the illustrations and the story was enjoyable without being too long for a younger child that is just being introduced to reading by picture books. A beautifully written and illustrated book certain to entertain any young child. I would suggest this book for children ages 2-4.
Bedtime for Buzzy
T.J. Hackworth
2017 Silver Medal
28 Pages
Check current price
Children - Preschool
Reviewed By Michelle Stanley for Readers' Favorite

Bedtime for Buzzy is an adventure for children by T.J. Hackworth. Buzzy has had an exciting day playing with his toys. It's now nighttime and his father says it is time for bed. Buzzy isn't ready since there are a lot of activities to complete. He and Moon Man are busy building a moon base, Giant Dinosaur has not finished stomping through the Great Divide, and Captain Pirate needs to find the treasure. But he encounters resistance from Moon Man, who wants to rest and urges Buzzy to do the same. Buzzy plans to search further for the treasure, but Captain Pirate and the crew are tired and refuse to dig any further. They take a well-deserved sleep instead. Buzzy decides to join Giant Dinosaur, although he is beginning to feel a little sleepy himself. Will Giant Dinosaur want to rest like the others or play with him some more?

Bedtime for Buzzy is an adorable storybook for small children to read. They will probably agree with Buzzy because they also want to stay up late when it is time to go to bed. Buzzy's reaction to his father's bedtime command is natural too. It is a nicely written novella by T.J. Hackworth, containing about thirty pages. The novella's cover and other illustrations are very nicely sketched by Sean Baptist and are vibrant in colour. Each one shows the adventure Buzzy takes with his cool assortment of toys, which children often do with active imaginations. Children will like Bedtime for Buzzy.
The Amazing Snowman Duel
Snowman Paul Book Series, Volume 5
Yossi Lapid
2017 Gold Medal
50 Pages
Check current price
Children - Preschool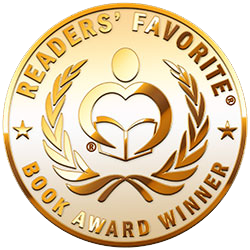 Reviewed By Jack Magnus for Readers' Favorite

The Amazing Snowman Duel: Snowman Paul Book Series, Volume 5 is a children's picture book written by Yossi Lapid and illustrated by Joanna Pasek. There's a new snowman in town, and he means trouble. Bill was pretty proud to show off his new friend, Snowman Nick, to Paul and his friends. Nick was much bigger than Paul and muscular as well, plus he had a stick. Bill cheerily announced that Nick was challenging Paul to a duel that night, while his giant snowman posed menacingly behind him. Surprisingly, Paul didn't seem all that worried about the challenge or that evening's battle. And when Bill taunted them about not backing out, Paul assured him that the bout would take place, but under Snowman Land rules, which did make Nick pause and think a bit. Everyone knew about the midnight bout; there was even a plane flying a banner to announce it. There in the snowy clearing, a boxing ring was all laid out, and Nick was there at midnight, looking ferocious, armed and ready -- but where was Snowman Paul and could he really survive this fight?

Yossi Lapid's children's picture book, The Amazing Snowman Duel: Snowman Paul Book Series, Volume 5, blends action and atmosphere as the tension mounts before Snowman Paul's bout with Snowman Nick. Challenges are something all children run into at some point or other, either in the schoolyard or during playtime, and Lapid's Snowman Paul's response to Nick defuses the situation beautifully. The author and illustrator, Joanna Pasek, have created an exciting, action-packed story that works so very well. Pasek's watercolors are masterful. She imparts depth, atmosphere, and a sense of wonder in each winter-themed panel. You can feel the frosty air, sense the weak sun as it tries to warm the snowy hillsides, and watch as the day passes and the shadows lengthen into the nighttime setting for the duel. The facial expressions on her people, snowmen, and the animals who arrive for the duel are spot on. Prepare to spend some time with this book; the story addresses an issue that really matters to kids, and each picture is a delight to peruse and immersed yourself in. The Amazing Snowman Duel: Snowman Paul Book Series, Volume 5 is most highly recommended.
The Oyster's Secret
Traci Dunham
2016 Honorable Mention
34 Pages
Check current price
Children - Preschool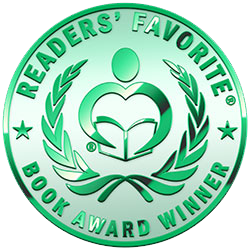 Reviewed By Chris Fischer for Readers' Favorite

In a delightful entry into the children's book market, debut author Traci Dunham has offered The Oyster's Secret. A lovely tale that reminds children not to judge based on how someone or something looks on the outside, the story follows a little oyster. He's not fancy, he can't do tricks while swimming about, but he is doing something very special as he sits quietly on his oyster bed. As several sea creatures, including an angelfish, jellyfish, dolphin, hammerhead shark, crab and blowfish, swim by to question exactly what he is doing, the oyster reassures them, "Don't worry about me, I'm making something beautiful you'll see."

The Oyster's Secret is a beautifully illustrated work that imparts a sweet and important message for children: that you should not 'judge a book by its cover.' As all of the oyster's fancier friends show what they can do and talk to him about how they are more beautiful than him or can do many more things than him, we find that what oyster is doing on the inside of his shell is more spectacular and amazing than his friends could imagine. The story is written in a lovely rhyming verse that lends itself to a very enjoyable read. Author Traci Dunham has done a great job at presenting a beautiful looking book with a beautiful story as well. The Oyster's Secret will appeal to children from preschool through third grade as well as their caregivers. It's my pleasure to recommend this sweet book, and I certainly hope that Traci Dunham is hard at work on her next book.
Strike at Charles' Farm/Grève à la Ferme de Charles
Dr. Nicole
2016 Bronze Medal
30 Pages
Check current price
Children - Preschool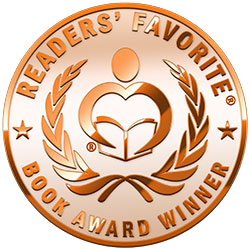 Reviewed By Jack Magnus for Readers' Favorite

Strike at Charles' Farm: Grève à la Ferme de Charles is a bilingual educational picture book for children written by Dr. Nicole and illustrated by Mylene Villeneuve. The animals are not cooperating with Charles, and they have refused to do their normal chores. The hen won't lay eggs, and the dog refuses to look after the sheep. Charles is not sure what to do, so he gathers all the discontented animals together and asks each one what they want. Some of the animals simply want more food, or easier tasks, while others, like the dog, want the impossible as quieter sheep were simply not to be had. Charles has a solution, but the animals aren't at all enthusiastic about his proposal.

Dr. Nicole's children's bilingual picture book introduces a working farm to young readers complete with farm animals and the parts they play, and it does so in both French and English. The striking animals are marvelously portrayed by illustrator, Mylene Villeneuve. Each panel is bold and brightly colored, and those discontented expressions on the animals' faces are hilarious. As I read the story, I was impressed by how much of my old French was returning to me, and how I was getting familiar once again with the contrasting word constructions used in each language. Dr. Nicole's book teaches as it entertains, and the reader is immersed in both languages at the same time, letting the reader compare the languages and see where they are alike and where they differ.

Young readers are exposed to a fair amount of animal-related vocabulary, including animal sounds, and their comprehension can be enhanced through the use of the questions given at the end of the text. Strike at Charles' Farm: Grève à la Ferme de Charles illustrates how learning a second language can be fun and even relatively simple, and it's most highly recommended.
Little Bird Lost
A Rhyming Picture Story
Steve & Kate Larkinson
2016 Silver Medal
32 Pages
Check current price
Children - Preschool
Reviewed By Jack Magnus for Readers' Favorite

Little Bird Lost: A Rhyming Picture Story is a children's picture book written by Kate Larkinson with photography by Steve Larkinson. High up in the corner of a building is a nest with baby birds hungrily waiting for their parents to feed them. There should be four babies in that nest, but suddenly one seems to be missing. The other birds are all sitting right there in the front of the nest, but the fourth little one is nowhere to be seen. When their mother comes with food, she wonders about the number of babies she should be feeding and is sure someone's missing, but the three babies assure her that everyone's there. Dad's not falling for their tricks though, and he searches behind them to find the little one so he can get his share of the food.

Kate Larkinson and Steve Larkinson's children's picture book, Little Bird Lost: A Rhyming Picture Story, combines a marvelous photographic series of wildlife pictures with an entertaining and educational story in rhyme. Kate Larkinson's rhymed verse works perfectly with Steve's live-action photographs. You can almost hear those hungry birds cheeping madly as they impatiently wait for food and hold their mouths wide open. There's more than entertainment and fabulous photographs, however, as Kate also introduces numbers and counting, as well as directions into the story. Little Bird Lost provides parents and teachers with an excellent way to continue the lesson by having the new readers count the birds in the nest and point out directions from one panel to the next. Little Bird Lost: A Rhyming Picture Story is most highly recommended.
Are You Eating My Lunch?/Manges-tu mon lunch?
Dr. Nicole Audet
2016 Gold Medal
30 Pages
Check current price
Children - Preschool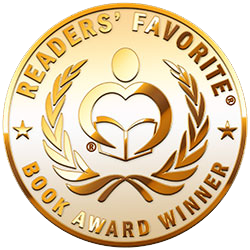 Reviewed By Susana Pena for Readers' Favorite

Are You Eating My Lunch by Dr. Nicole is a cute and colorful children's book about a little boy named Xavier who loses his lunch at the zoo. Due to this mishap, he walks around the zoo and approaches different animals to ask them if they have his lunch. They all send him on his way to a new destination. By doing this, he gets the opportunity to learn all of the unique foods that each animal eats. By the end of the book, the lunch mystery is solved and Xavier gets to enjoy his lunch. This children's book is written both in English and French so it is very educational because it teaches kids two languages at once. The simple vocabulary and vibrant illustrations used in this book are very suitable for young readers.

I enjoyed reading Are You Eating My Lunch by Dr. Nicole, because it is a quick read that teaches kids what zoo animals eat and it also helps them learn two languages – English and French. This book is appropriate for young students learning to read since it uses very basic grammar. The book's pages are filled with colorful images and this helps to keep readers interested in the story. I take my kids to visit the zoo often and they love seeing the different animals and learning about their lifestyles. We once even had the opportunity to feed the giraffes lettuce leaves and see them munch on tree leaves, as this book portrays. This children's book also mentions what other zoo animals eat and my kids will have a better understanding of their special diets next time we visit the zoo.
ABC's Trip To Africa
Ozi Okaro
2015 Finalist
56 Pages
Check current price
Children - Preschool
Reviewed By Mamta Madhavan for Readers' Favorite

ABC's Trip To Africa by Ozi Okaro is an adorable way of teaching children the alphabet as well as discovering the continent of Africa. In this book, the author takes young readers on an exciting journey through Africa, telling them about the plants, animals, musical instruments, places people live, and many other things while teaching them the alphabet. The author's concept works well here. Kids learn not only about a new place and the things found there, but they also learn the alphabet by the time they finish reading the book.

The author's idea is wonderful and there can't be a better way to teach kids the alphabet and new things. The illustrations are bright and colorful and they make the book more interesting. The pictures make teaching easier and help readers understand what the author is trying to convey to them. The book can be used by parents and grandparents as a bedtime story to read out to their kids and grandkids. It is also good for reference in school libraries for kids to learn more about Africa. Books that have a concept and educational theme are perfect for kids as it makes teaching new ideas easier. The pictures that complement the words are equally helpful when it comes to understanding new thoughts, ideas, topics and words.
Baby's Bucket Book
Carol McCloud
2015 Honorable Mention
16 Pages
Check current price
Children - Preschool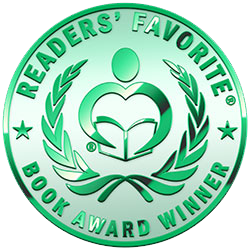 Reviewed By Emily-Jane Hills Orford for Readers' Favorite

Many of us have discussed that so-called bucket list - the list of things we want to do in life. How many of us have considered what is really inside that bucket? What about a bucket full of light and love? After all, that's all everyone needs. The bucket is not always full; sometimes little troubles interfere with the light and love of an individual. Babies, children, indeed even adults, respond positively and effectively to light and love. Babies learn through the love and positive attention given them by their parents and other loving people in their lives. When Mom kisses baby, or Dad plays with baby, all is well and baby's bucket is full of light and love. When Mom smiles at baby, baby smiles back and "Baby's bucket is filling more. See what smiles can do?" In other words, baby is happy. A little fall, an injury can knock over the bucket and some of the light and love will disappear, but with Mom and Dad's loving attention, the bucket fills up again with light and love and the baby is happy once more.

In Baby's Bucket Book, Carol McCloud has written a charming little rhyming story that speaks in the language of young preschoolers, sharing with them the mystery and joy of light and love. The illustrations, done by Glenn Zimmer, are bright and cheery and complement the rhyming text. This is a happy little story with colorful illustrations - ideal for preschoolers and those young children anxious and excited to learn how to read. The story and the illustrations are full of light, love and just pure happiness. A delightful little picture book.
The Baby Sea Turtle
S.A.Mahan
2015 Bronze Medal
24 Pages
Check current price
Children - Preschool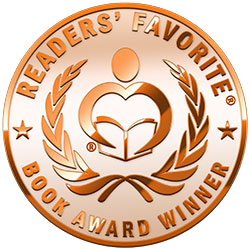 Reviewed By Jack Magnus for Readers' Favorite

The Baby Sea Turtle is a children's book written by S.A. Mahan and illustrated by Deborah Mahan. A mother turtle leaves the sea one night to lay her eggs, which she covers with sand to keep them safe. One day, the baby turtles hatch and they make their way to the sea. One baby was slow to hatch, and when he does, he's all alone. He's excited by the wonders of the world he's found himself in, but he ends up walking away from the sea instead of towards it. He gets scared when he reaches a busy road. Then a boy finds the terrified baby turtle and brings him back to the sea.

I've read S.A. Mahan's children's book, The Baby Sea Turtle, three times already and I'll probably read it a few times more. It's that good. S.A. Mahan's story is inspired and Deborah Mahan's illustrations are marvelous. There are pictures of the mother turtle leaving the ocean and her lumbering up the shore to bury her eggs, and pictures of the baby turtles as they hatch and head for the sea. Each picture is distinct and original, and the colors are bright or muted depending on the theme for that page. S.A. Mahan's verse is a blend of rhyme and free verse that is never sing-song or stilted, and there's an audio version of The Baby Sea Turtle included with the book. This is a wonderful first reader for a child or a highly enjoyable book for an adult to share at bedtime. The Baby Sea Turtle is most highly recommended.
Contact Author -