Zealy's Very First Swim
The Adventures of Zealy and Whubba Book 2, Series 1
Roe De Pinto
2017 Bronze Medal
42 Pages
Check current price
Children - Preschool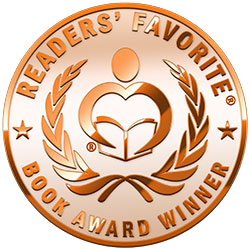 10x  Award Winning Series 2016/2017 including the Silver Mom's Choice Winning book, Zealy's Very First Swim!  Those two, heartwarming characters, Zealy and Whubba, develop their relationship through learning, loving and protecting one another. Although this little "killer" whale and fluffy little sealpup would normally be the most unlikely of friends, they become the most, adorable, fun-loving pair in the sea! Zealy learns to swim in this episode with her daddy's guidance and Whubba practices with her, while having tons of fun doing all kinds of tricks that Zealy never knew she could do! Just by practicing with Whubba, she learns so many moves, splishing and splashing, diving over and under Whubba and even riding on his back! Float along with Zealy and Whubba and enjoy the learning and the fun! The little "killer" and fluffy sealpup will kill you with their kindness and sweetness, melting your heart as they put a smile on your face and your little one's, too. Let the world of Zealy and Whubba light up your world with happiness! More adventures are coming- watch for their new escapades that follow soon!
Bedtime for Buzzy
T.J. Hackworth
2017 Silver Medal
28 Pages
Check current price
Children - Preschool
Distinguished Favorite - 2017 Independent Press Awards
Finalist - 2017 Indie Excellence Awards
Honorable Mention -- 2017 Purple Dragonfly Book Awards
A young boy is playing with his toys and doesn't want to go to bed. He imagines his toys coming to life one by one, and they convince him that going to sleep is the best way to continue his adventures. As parents of young children know all too well, convincing a child that it is time to go to bed can sometimes be difficult. Bedtime for Buzzy encourages bedtime by helping to lead children to their own conclusion that it s time to go to bed. Bedtime for Buzzy makes a perfect addition to a child's nightly storybook ritual.
The Amazing Snowman Duel
Snowman Paul Book Series, Volume 5
Yossi Lapid
2017 Gold Medal
50 Pages
Check current price
Children - Preschool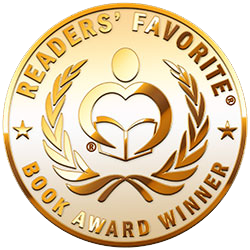 Nothing Short of Amazing!
A new snowman in town is picking a fight!
Will Snowman Paul allow a bully to win?
"Fantastic pictures, enchanting snowman characters, and fluid rhymes..."
Kirkus Reviews
* Mom's Choice Gold Award Winner.
* Readers' Favorite Gold Award Winner.

"Watch out! said Bill. "Nick's here to fight.
He'll face-off with your Paul, tonight!"
"No way," I said. "This can't be fair!"
"Maybe," snapped Bill, "But I don't care."
This humorous picture book in verse will teach your little ones that bullies do not always win and force is not the only way to settle disputes.

Fast-paced and stunningly illustrated with full-page watercolors, this charming tale will delight children and parents alike. It is ideal for beginner readers and it will make bedtime fun for toddlers, preschoolers, and even older kids. It makes a great Christmas gift, and it belongs in any children's books library.

"Snowman Paul is back... nothing short of amazing!" - Patricia Reding for Readers' Favorite
Available in hardcover, paperback, and Kindle.

Scroll up and order your copy now!
The Oyster's Secret
Traci Dunham
2016 Honorable Mention
34 Pages
Check current price
Children - Preschool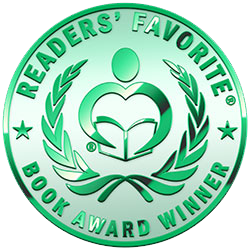 The Oyster's Secret Mr. Oyster may not be able to swim like other creatures of the sea, nor is he as colorful or agile, but he's got a secret – one that makes him just as beautiful as any of his friends in the sea. While his friends brag about all the things they can do, Mr. Oyster happily sits by, seemingly doing nothing at all. But he's actually doing something very, very special … The Oyster's Secret is a beautifully illustrated children's book that teaches youngsters the importance of inner beauty. Through Mr. Oyster, young readers learn that what is on the outside is not what counts; true beauty lies within. Indeed, it's inner beauty that matters most of all.
Strike at Charles' Farm/Grève à la Ferme de Charles
Dr. Nicole
2016 Bronze Medal
30 Pages
Check current price
Children - Preschool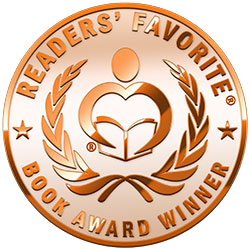 2015 Animal Book Festival: Runner Up Farm Book Category
Charles faces a problem. All the animals on his farm are on strike. They want to eat more, work less or play more. Go through this story and discover how Charles will get his animals to keep working at the farm: a great tale about the value of work and responsibility. This book is written in English and French. Charles a un problème. Ses animaux font la grève. Ils veulent manger plus, dormir davantage ou jouer toute la journée. Lis cette histoire et découvre comment Charles réussira à remettre ses animaux au travail. Ce livre est écrit en français et en anglais.
Little Bird Lost
A Rhyming Picture Story
Steve & Kate Larkinson
2016 Silver Medal
32 Pages
Check current price
Children - Preschool
***** Winner of the 2015 Literary Classics Gold Book Award ***** ***** Winner of the 2016 Readers' Favorite Silver Book Award ***** One of the baby birds seems to be missing. His greedy siblings have pushed him out of view! A tale of sibling rivalry and their parents love for ALL their offspring. The series of real-life photographs accompanied by the simple rhyming tale provide a rare opportunity of a 'birds-eye' view into the nest. The reading content is aimed at 3-5 year-olds, but the photographs and the story that they tell will fascinate all age groups. The length and content make it a perfect bedtime story, a great start for beginner readers and a superb study of the natural world that demonstrates how care and compassion persists amongst even the tiniest of creatures. Steve spotted this family of swallows in the eaves of a small bakery in south-west France and this delightful story unfolded as he photographed them. Kate added the words in rhyming couplets and created the book. This book was inspired by the birds themselves and by a chapter in Spontaneous Evolution by Bruce Lipton about Darwin's theory of the survival of the fittest. Available in paperback and kindle books. The Lexile measure is 380.
Are You Eating My Lunch?/Manges-tu mon lunch?
Dr. Nicole Audet
2016 Gold Medal
30 Pages
Check current price
Children - Preschool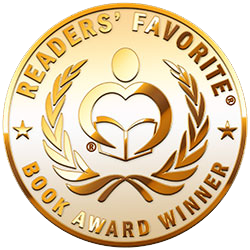 Xavier is visiting the zoo. At lunchtime, he can't find his lunch. Xavier investigates. Who ate his lunch? Read this story to know more about zoo animal's favorite food and find out where is Xavier's lunch. This book is written in English and French. Xavier visite le zoo. À l'heure du midi, il ne trouve plus sa boîte à lunch. Xavier enquête sur la disparition de son repas. Il interroge les animaux du zoo. Ce livre est écrit en français et en anglais.
ABC's Trip To Africa
Ozi Okaro
2015 Finalist
56 Pages
Check current price
Children - Preschool
Do you know where Earth's largest land animal lives?
Or where the Iroko tree grows?
How about the longest river in the world—do you know what continent it winds through before spilling into the Mediterranean Sea?
It's time to find out!
This educational reader combines fascinating facts and colorful pictures as it travels across the sprawling continent of Africa. Discover animals, plants, the places people live, and the musical instruments they play while you learn the alphabet one letter at a time.
Whether your family descends from this amazing place or you are simply curious to learn more about it, ABC's Trip to Africa is not going to just tell you about Africa—it's going to take you there! Punch your ticket and turn the page; this tour is starting now.
Baby's Bucket Book
Carol McCloud
2015 Honorable Mention
16 Pages
Check current price
Children - Preschool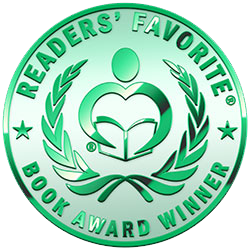 "In 'BABY'S BUCKET Book,' Carol McCloud has written
a charming little rhyming story that speaks in the language of young preschoolers
, . . . The story and the illustrations are
full of light, love and just pure happiness."
- Emily-Jane Hills Orford, Readers' Favorite Book Reviews 
This engaging, rhyming board book for infants and toddlers provides parents with a delightful way to begin teaching their babies that they each have their very own invisible bucket. Through the sweet, colorful illustrations, mommies, daddies, and babies experience what brain researchers already know:
Simple, caring interactions shape a baby's brain
and fulfill a baby's essential needs for security, love, belonging, independence, and fun.
They also fill a baby's bucket. This 16-page board book is easily held by baby's hands and is perfect for cuddle time with siblings, parents, grandparents and caregivers.
 Winner of 17 awards. For more information on bucket filling or free downloadables and resources, please visit bucketfillers101.com.
Publications by Bucket Fillers:
·
Have
You Filled a Bucket Today?
·
Fill a Bucket
·
Growing Up with a Bucket Full of Happiness
·
My Bucketfilling Journal
·
Will You Fill My Bucket?
·
Bucket Filling from A to Z
·
Bucket Filling from A to Z Poster Set
·
My Very Own Bucket Filling from A to Z Coloring Book
·
BABY'S BUCKET Book
·
Halle and Tiger with their Bucketfilling Family
·
Buckets, Dippers, and Lids
The Baby Sea Turtle
S.A.Mahan
2015 Bronze Medal
24 Pages
Check current price
Children - Preschool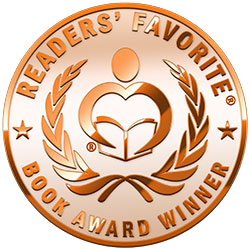 The Baby Sea Turtle is scared, lost, and needs help! Is anybody kind enough to help him?
Contact Author -