What Does A Caterpillar Do?
What Does Series
David McArthur
2021 Silver Medal
32 Pages
Check current price
Children - Preschool
Reviewed by Jack Magnus for Readers' Favorite

What Does A Caterpillar Do? What Does Series is a non-fiction educational picture book for children, grades K-3, written by David McArthur and illustrated by Lucy Rogers. Through a series of questions, the author directs young readers to consider what a caterpillar actually does. He takes them through questions whose answers are fairly obvious to adult readers but may help young readers learn about caterpillars and the other insects they are apt to discover outdoors. And while most will agree that a caterpillar does not "light our way at night" or build webs to capture unwary flies, they will enjoy the question and answer opportunities the author provides as they read along.

David McArthur's What Does A Caterpillar Do? introduces the marvels of nature in a story that quizzes the reader for their knowledge of what a caterpillar does. I loved the progression of questions and especially appreciated artist Lucy Rogers' stunning illustrations. Each panel shows an array of insects complete with facial expressions. Her firefly panels are grand, showing a vast pine forest under a star-studded sky and crescent moon, with a lantern-bearing caterpillar and a friendly firefly on one page, and two children chasing fireflies on the following page. Each question sets the reader up for another adventure into the mysteries and marvels of nature. McArthur's book is perfect for storytime, but it's especially suitable for a new reader to try on their own. What Does A Caterpillar Do? is most highly recommended.
I Love You More Than All
Kealy Connor Lonning
2021 Gold Medal
36 Pages
Check current price
Children - Preschool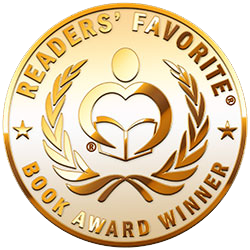 Reviewed by Emily-Jane Hills Orford for Readers' Favorite

A mother's love is a powerful thing. It's immense, limitless, boundless; there are no restrictions. So, when a child asks how much you love him/ her, how can you possibly explain? There are no words. But you can compare. "I love you more than bees love flowers" and "I love you more than the wind loves to blow." These examples, and more, will certainly spark a young mind to relate to the depth of his/ her mother's love. And, it might even inspire them to ask questions, like, "do you love me more than ice cream?" It could lead to a lively and humorous discussion. After all, there is no way to properly and sufficiently define a mother's love for her child.

The opening lines really caught my attention: "Hush, sweet baby, please don't cry." It made me recall a popular children's song, "Hush little baby, don't say a word." The flow of most of the poem that makes up I Love You More Than All by Kealy Connor Lonning, with its sentimental rhyming verse and lyrical nature, certainly follows in a similar trend to this popular song and I couldn't help but sing these words with the old tune. The words are simple and catching, and the colorful illustrations, folkish in their presentation, suit the text. The repeated phrase, "I love you more", at the end of the story emphasizes the point of love's endless, limitless, almost undefinable parameters. This is a very touching tribute to the loving bond between mother and child, much like the best selling author Robert Munsch's Love You Forever. Beautifully told and presented with, of course, love and compassion.
Boo
Jeanna Ganas
2020 Honorable Mention
46 Pages
Check current price
Children - Preschool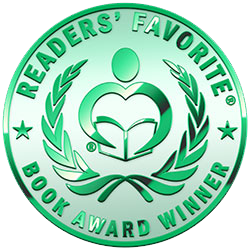 Reviewed by Emily-Jane Hills Orford for Readers' Favorite

Boo the hamster lives in a cage on a shelf in a classroom full of children. He loves the attention he receives and he loves watching the children in all their activities. He feels safe and loved in his little home. One day, the teacher knocked his cage by accident, leaving an opening. When everyone had left for the day, Boo decided to venture through the opening and outside his cage. He wanted to explore the world the children seemed to enjoy so much. He found a hole in the wall and peeked through, excited to discover a real maze of twisty tubes, like the one he enjoyed running through in his cage. And the adventure begins. Each twisty tube leads Boo to another part of the school, further away from his home, the classroom with the children he so loves. When he tires of exploring, he realizes he's lost and he can't find his way back home.

Based on a true story, Jeanna Ganas' picture book story, Boo, is a fun read. It also contains an important message for young readers about temptation and wandering away from home, looking for adventure and excitement, and, in the process, getting lost in the maze of unknown paths. The story is told in rhyming verse with lovely, colorful illustrations to help carry the story along. The plot develops with ease, leading the young reader forward with eager anticipation as Boo explores further and further away from home. A charming story that will definitely appeal to young readers.
This Book Wants to Make You Laugh
Living Book 2
Justine Avery
2020 Finalist
35 Pages
Check current price
Children - Preschool
Reviewed by Tammy Ruggles for Readers' Favorite

This Book Wants to Make You Laugh, written by Justine Avery and illustrated by Daria Yudina, is a children's picture book for ages 2-8 that is determined to put a smile on your face and a giggle in your day, and it succeeds quite well. The text is sparse but inviting, creating anticipation and following through with a well-earned payoff in the jokes. The illustrations are cute and funny, and relative to the text. This little book would be great for a bedtime story or just a fun, quick read during the day. There are a couple of unexpectedly touching and insightful phrases showing that Avery puts her young audience before the act of simply blurting out a story children might like.

At first, I wasn't sure where the book was going, and it does take a few pages to catch the rhythm of Avery's writing and pair it with the pictures. But then, ah ha! You get the jokes and the pictures, and it does put a smile on your face. In today's world, what child, or adult for that matter, couldn't use a smile or laugh? Children will love this book because of the silliness and surprises that lie after turning the pages. Parents will like it because it's just plain fun; something to stir the imagination and tickle the funny bone. It's clear by Avery's writing that she has a heart for children and knows they love surprises. It's also clear that Yudina's whimsical, charming illustrations are the icing on the cupcakes. This Book Wants to Make You Laugh by Justine Avery is the perfect blend of kindness and humor--just right for little ones.
One Sheep, Two Sheep, Three Sheep Dance
Count these sheep & fall asleep book (Dancing Sheep Series 1)
Christina Young
2020 Bronze Medal
9 Pages
Check current price
Children - Preschool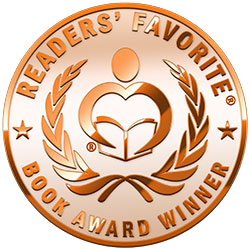 Reviewed by Joshua Soule for Readers' Favorite

One Sheep, Two Sheep, Three Sheep Dance by Christina Young is a delightful children's picture book. Follow twelve silly sheep as they go throughout their day filled with dance, play, eating, and bedtime. One Sheep, Two Sheep, Three Sheep Dance is written in a steady, almost lyrical rhythm that makes it fun for children to read along with. The rhyme pattern is repetitive and fun, which is perfect for young children, and the repetitious counting fosters an environment of learning and number recognition. Comparable to the works of Dr. Seuss, this story will make your child laugh as they learn.

I found Young's book to be incredibly appropriate for children, it is both fun and educational. The silly little sheep prance and play in a manner that is guaranteed to get some smiles from young readers. The illustrations, done by Ana Popovic, were colorful and vivid, a sure way to capture the attention of child readers. Each sheep comes with a smile and a colorful number to encourage number recognition and counting. The fluffy little friends even eat a healthy snack of vegetables before continuing on with their day. Author Christina Young has a bright and exciting book to share with young children and toddlers. I look forward to what else this author creates in the future. As a parent, I am very pleased with One Sheep, Two Sheep, Three Sheep Dance, and will recommend it to anyone with small children.
The Wonders of Summer
Kealy Connor Lonning
2020 Silver Medal
39 Pages
Check current price
Children - Preschool
Reviewed by Jacob R LaMar for Readers' Favorite

The Wonders of Summer by Kealy Connor Lonning is a tender and heartfelt story about a father and his daughter. The book takes us through many things the two enjoy doing in the summer such as smelling the roses, racing each other or catching fireflies. The text is written poetically and is formatted into quatrains to provide a regular rhythm. Probably the biggest and best surprise of the book is after the story is finished where the author dedicates the book to her daughter and husband. The author provides a picture of the two together so the reader can see the striking resemblance between them and the illustrated father and daughter from the book. It's clear this book meant a great deal to the writer and that extra bit of feeling shows through in her writing.

The Wonders of Summer is a delightfully written story with a family-oriented message. It does a fine job implying that the activities are not what makes summer so special; it is the people we do those activities with. From a technical standpoint, the text does a nice job of staying away from forced or overly repetitive rhymes as well as staying consistent in its meter. The illustrations provided by Lora Look are vivid and endearing; they add a great deal of childhood fun to the book and capture the fun essence of summer. The Wonders of Summer by Kealy Connor Lonning is an ideal story to share with your children and a great tool for strengthening the bond between a father and his daughter. I believe in the power of this book which is why it will soon be sitting on my children's bookshelf so I can share it with my three daughters.
Cami Kangaroo Has Too Much Stuff!
Stacy C Bauer
2020 Gold Medal
38 Pages
Check current price
Children - Preschool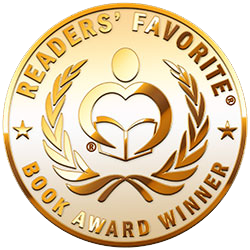 Reviewed by Joshua Soule for Readers' Favorite

"Cami's room was full of treasures: rocks, shells, feathers, toys… Cami loved them all." Cami Kangaroo Has Too Much Stuff! Cami is a relatable little kangaroo with an interesting problem - she has too much stuff. The story begins with Cami excited to go to her friend Savannah's party later that day, but Cami can't find the stuffed puppy she borrowed from Savannah. In the midst of all the "treasures" in Cami's room, she seems to find more distractions than anything else. Cleaning her room proves to be a bit much for Cami and she learns a valuable lesson about keeping tidy when her mom and dad come to help.

I found Cami Kangaroo Has Too Much Stuff! to be very relatable for children, entertaining, and incredibly well-designed. Tidiness and good cleaning habits are excellent lessons for young children to learn. Not only does author Stacy C. Bauer teach an important skill to her readers, but she also does it in a fun-filled way with a silly kangaroo that is sure to keep children entertained over and over again. I also found the vocabulary in the story to be very appropriate for the age range, and encourage growth in children readers. The illustrations, done by Rebecca Sinclair, were vivid and colorful, making me smile on more than one occasion. As an adult reader, I truly enjoyed the book and look forward to sharing it with my own children. Cami Kangaroo Has Too Much Stuff! is a delightful story that will bring joy and learning to your little one time and time again.
Our Wounded Little Chickadee
Emma and Friends Kind Rescue
Pamela Tomlin
2019 Finalist
32 Pages
Check current price
Children - Preschool
Reviewed by Fiona Ingram for Readers' Favorite

Our Wounded Little Chickadee: Emma and Friends Kind Rescue is written by Pamela Tomlin and illustrated by Tamara Piper. A young girl, Emma, and her fluffy friends are playing hide and seek in the living room when they hear a loud thump at the window. Looking out, they see, to their horror, a small bird lying on the porch. The bird has flown into the glass pane and now is not moving, although it is still breathing. What can Emma and her friends do to help the bird? Will the little bird eventually wake up? Emma and her friends try to do something quiet as time passes, but it's hard to concentrate because they are all so worried about the little bird.

What an adorable story for young readers and listeners! This is the perfect read-aloud story for parents, teachers, and caregivers to use in engaging youngsters in animal care issues, as well as giving them practical advice on what to do in the event of a bird flying into a window. Emma and her friends embark on a step by step process of the best way to help the little bird who remains unconscious. I thought the advice given in the story was excellent with details on what to do and how to do it. The themes of kindness and compassion are expanded, teaching young readers that helping others is the right thing to do and brings its own rewards.

The illustrations here are just wonderful, with rich intense colors and a lovely depth to the scenes. I simply loved the detail of each scene and the way the artist's images add so much to the author's words as the story unfolds. The expressions on the characters' faces are just so cute, from surprise to anxiety to joy as a happy ending ensues. I am an animal lover and have done more than a few bird rescues. I loved the sensible tips in the story on how to handle the situation expertly and quietly and the author gives a note to young readers at the end, adding to this advice. I think this story could open up lots of opportunities for discussions in the classroom and at home. Recommended!


Cami Kangaroo Has Too Many Sweets
Stacy C Bauer
2019 Honorable Mention
Kindle Edition
Check current price
Children - Preschool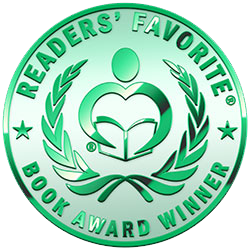 Reviewed by Mamta Madhavan for Readers' Favorite

Cami loved sweets. Cami was busy thinking about treats sitting in her room while her mother was putting Baby Wyatt down for a nap. Cami opened the fridge and scooped out a little of the ice cream but her mother found out. The very next day when her mommy took Wyatt upstairs for a nap, Cami hopped into the pantry, searching for more goodies. Mommy again caught her eating sprinkles in the playroom, but she never gave up. Cami licked the frosting off the cupcakes which were hidden on top of the refrigerator and did not stop at that. What happens at the dentist and what does Cami see when she gets home to tell her dad about the dentist appointment?

Cami Kangaroo Has Too Many Sweets by Stacey C. Bauer is a delightful story with valuable messages of being honest and having self-control and respect. Cami's character who loves sweets and cannot resist temptation is tangible, real, and relatable to young readers. Rebecca Sinclair breathes life into the story with her wonderful illustrations. It is a good story to help children understand healthy eating habits and maintaining good oral hygiene. I like the way the author has woven several good concepts into one plot. It is a good book for parents and tutors to teach children about having good eating habits, following rules, and being honest in a fun and entertaining way. If there are children in the house with a sweet tooth, they will find Cami's story interesting.
The Angry Dragon
(Childrens books about Anger, Picture Books, Preschool Books, Ages 3 5, Baby Books, Kids Books, Kindergarten Books)
Michael Gordon
2019 Bronze Medal
31 Pages
Check current price
Children - Preschool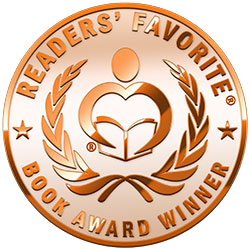 Reviewed by Anne-Marie Reynolds for Readers' Favorite

The Angry Dragon by Michael Gordon is a children's picture book. George has an unusual pet – a dragon called Joe. Joe is an angry dragon who throws temper tantrums when things go wrong. One day, while playing with their toys, George broke one of Joe's favorite toys. Joe loses his temper and George tries to help him understand that he shouldn't get angry. Throughout the day, George continues helping Joe to overcome his anger and see that patience is good, greed is bad. Joe soon comes to understand that and peace reigns in the household.

The Angry Dragon by Michael Gordon is a great book for kids. The first thing that struck me was the color; it stands out with lots of bright and cheerful colors in the excellent illustrations that go along with the story. The second was the fact that it is written in rhyme and in nice-sized, easy to read print benefiting both children and the adults reading with them. The story is a simple one but carries a powerful message about how to behave and how not to behave. It teaches that anger doesn't solve anything and that there is always another way to deal with situations, especially where the temper arises as a result of not getting what they want. I thought this was well written and to the point, although I thought that George perhaps acted a bit more grown-up than his age suggested. Overall, a good story, great for younger children to start learning right from wrong.
Contact Author -