Fire Breath
The Golden Promise
Natalya V. D. Brock
2019 Finalist
277 Pages
Check current price
Children - Mythology/Fairy Tale
Reviewed by Divine Zape for Readers' Favorite

Fire Breath: The Golden Promise by Natalya V. D. Brock is a gorgeous treat for fans of epic fantasy and readers who enjoy mythical creatures as characters. This story gave me the same effect I had while reading Christopher Paolini's The Inheritance Cycle. According to the Golden Promise, the four dragonets of peace that Acorn has been raising are the only hope of defeating the evil dragons, Mamba and Magenta. But things go horribly wrong when they are kidnapped from their treehouse and imprisoned in the dungeons of Secretscales Camp, under awful conditions. They are forced to free someone they thought was a friend and experience betrayal. Conflict escalates when Moonstone disappears. Can they live up to the hope of the promise when everything seem to be going wrong?

Natalya V. D. Brock takes young readers on a spellbinding adventure, taking them to exotic places and making them witnesses to dragon fire and the fiery conflict between good and evil. The characters are infused with human sentiments and they come across as great companions in the fight against evil. The sense of pathos is strong in this narrative and readers will become engrossed in the story right away, wanting to know what happens to Acorn and the dragonets. Fire Breath: The Golden Promise is well written, featuring strong plot points and an imaginative setting. The prose is elegant and the action pulsating. This is a novel with a strong appeal for young readers and fans of epic fantasy; it is balanced and filled with breathtaking action.
Daisy, Bold & Beautiful
Greek Mythology Fantasy Series Book 1
Ellie Collins
2018 Silver Medal
87 Pages
Check current price
Children - Mythology/Fairy Tale
Reviewed by Jack Magnus for Readers' Favorite

Daisy, Bold & Beautiful is a contemporary fiction/coming of age novel for preteens and young adults written by Ellie Collins. D.J. and her dad had just moved to a new house in a new neighborhood, and she wasn't looking forward to her first day at Kirkland Heights Middle School -- not one bit. For one thing, it was April 1, and she dreaded being the butt of April Fool jokes, but, mainly, she didn't feel ready to face being the new kid in school. Her dad was supportive as ever, but he was also insistent that she eat some breakfast and get ready for the bus. When she got to the bus stop, she tried to ignore the other kids who were waiting, but there was this one girl who smiled at her when their eyes met -- and she saved a seat on the bus for her. Her name was May Chan, and she made it so easy for D.J. to feel comfortable. By the time, the bus arrived at school, D.J. had made two friends, friends who made sure she knew her way around the school and would see her at lunch. Maybe, just maybe, it wouldn't be so hard after all.

Ellie Collins' contemporary fiction/coming of age novel, Daisy, Bold & Beautiful, is a triumphantly feel-good story about a young girl's coming of age under stressful conditions. The author's plot is marvelous, and her characters, especially D.J., May, D.J.'s dad and Persephone quickly became living, breathing people as I read. I found myself enjoying D.J.'s time spent at Kirkland Heights Middle School as much as she did, and loved seeing how her dad was so supportive of her. Collins addresses several important issues in this book: the impact that the loss of a parent can have on a child or young adult; peer pressure to do or behave in certain ways and the growing trend towards gaming rather than the pursuit of other hobbies and outdoor activities, and she handles each of them quite well. This is Collins' debut novel, and it's a most impressive one. Daisy, Bold & Beautiful is most highly recommended.

Very Christmas
Simone Mets
2018 Bronze Medal
38 Pages
Check current price
Children - Mythology/Fairy Tale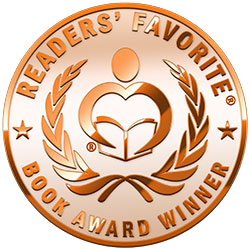 Reviewed by Emily-Jane Hills Orford for Readers' Favorite

Christmas is a magical time for children. Especially when Christmas involves Santa Claus, and all the rituals leading up to his big night in the sky on Christmas Eve. Ava Buttons is a very organized little girl. Everything in her room is neat and tidy, a place for everything and everything in its place. There is order to everything she does and when she does it. So, when December arrives, December 1st to be precise, it's time to write Santa that special letter, listing the things she wants most for Christmas. But Christmas isn't only about receiving gifts. When Ava and all her friends, in fact every child in the world, receives their Santa letters, with a 'return to sender' stamp, they know something bad has happened to Santa Claus and Christmas may be canceled. The world's richest man can't even help Santa, so it's up to the ever efficiently organized and creative thinker, Ava, to come up with a plan to save Christmas. In the process, children learn the true magic of Christmas. It's not just about receiving gifts, but sharing and giving.

Simone Mets' picture book story, Very Christmas, is a delightful tale that teaches young readers the power of giving and sharing. The characters are personable and well developed so that young readers can relate to them: the very neat Ava, her very messy brother, Bobby, the spoiled classmate, Rowdy, and many others. The plot develops with ease as the children in the story learn that their magical Christmas is threatened. The climax is Ava's clever idea, the one that will teach her and all her friends and children everywhere the importance of giving and how magical and special that can be. The book is colorfully illustrated and the text is written in all kinds of different font styles as if it were written by a child. Everything about this book speaks of the true magic of Christmas.

The Shadow of Camelot
Shadows from the Past, Book 6
Wendy Leighton-Porter
2018 Honorable Mention
146 Pages
Check current price
Children - Mythology/Fairy Tale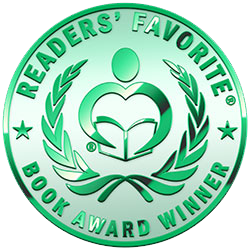 Reviewed by Mary T. Kincaid for Readers' Favorite

The Shadow of Camelot by Wendy Leighton-Porter continues the time traveling adventures of Joe, Jemima, Charlie, and Max the cat. This time they travel back to Camelot because they were called by Merlin the Magician. Merlin was trying to understand a prophecy about an event that would save King Arthur from the Saxon invaders. Max, the cat, plays a role in this adventure because he retrieves Excalibur for King Arthur after the children discover that it is magic. The sword was owned by Arthur's enemy, the Saxon king, Aelle. The two cats in the story, Midnight and Max, sneak into the Aelle's tent and drag the sword away so they can hide it in the bushes. Because they have gold magic owl charms, the children can understand Arthur and the Saxons, as well as Max the cat. This tale combines many of the Arthurian legends that have been handed down. It is a charming retelling by blending the stories together.

I enjoyed the story. I found the use of history, myth and legend to be entertaining. This is not the Disney version, but it is a ripping good tale. The descriptions advance the story which is well plotted. The dialogue is realistic and believable, even coming from a man from Gaul, Lancelot, who turns out to be a relative of Joe and Jemima. I love the part that Max plays. He gives the Britons instructions on winning the battle by painting a face of a cat on their shields. Arthur won the Battle of Badon without any fighting because King Aelle was so afraid of the cats on the shields. It was very entertaining. A five-star read.
Where Elves Come From
Santa, Edit Engel, Alan McBrearty
2018 Finalist
132 Pages
Check current price
Children - Mythology/Fairy Tale
Reviewed by Mamta Madhavan for Readers' Favorite

Where Elves Come From by Santa, Edit Engel, and Alan McBrearty is a beautiful fairytale with some lovely messages for young readers that will make them aware of life, the experiences it teaches, and the fundamentals such as setting goals, always looking for the positive side of things, gratitude, and to have a happy, loving life through strong family bonds. Five-year-old Suzy meets Anna at the City Park and they become friends. Anna's father can see the beginning of a great friendship between the two girls. It is love at first sight for Anna's and Suzy's parents and they soon become a happy, loving family that cares for each other. Their joy turns to sadness when Anna is diagnosed with cancer.

Set against the backdrop of the Christmas season, the story has sixteen chapters which have a moral at the end of each. The story has magic and real life events knitted together, making it an enchanting read. The illustrations capture the beauty and essence of the Christmas season and bring the characters and the scenes alive. There are a lot of good messages children can learn from this story, hence making it a good bedtime storybook and ideal for read aloud and story-telling sessions in classrooms and school libraries. The book is educational yet fun to read. The pain and sorrow of the family are palpable and it is a heartwarming story of gratitude, trust, friendship, love, family bonding, faith, and courage. The mystery of the elves towards the end of the story gives a whimsical feel to the book. The elves, the sparkle of the Christmas season, and the celebration mood make it a fascinating read for everyone.

Contact Author -