Sophie Washington: My BFF
Tonya Duncan Ellis
2020 Gold Medal
118 Pages
Check current price
Children - Grade 4th-6th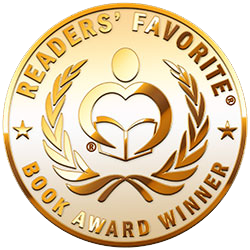 Reviewed by Lesley Jones for Readers' Favorite

In Sophie Washington: My BFF by Tonya Duncan Ellis, Sophie and Chloe have been best friends since they started school and Sophie always imagined that would never change. Although they are very different and have different interests, Sophie is happy just to be friends with Chloe. But an innocent picture taken in front of the Killer Whale ride would question everything Sophie believed about her best friend. Sophie doesn't understand why she is no longer included in the fun and wants nothing more than to have her friend back. When Chloe asks Sophie to take the blame for cheating in a poetry assignment, Sophie agrees. Now Sophie has to deal with the consequences of her lies. Will she and Chloe ever become friends again, or will Sophie learn an important life lesson about friendship?

Sophie Washington: My BFF by Tonya Duncan Ellis is a very well written book with many powerful messages subtly threaded throughout. I loved Sophie's character; she seemed to be a very intelligent child who always tried to give her friends the benefit of the doubt. The characters are varied and authentic to the age group, each with strengths and weaknesses which helped support the main message of the book. The dialogue between the young siblings and school children is very authentic, realistic and really comical at times. The story covers some important moral subjects such as honesty, kindness, and self-confidence. I thought the story also tackled the subject of isolating others and the hugely important topic of social media bullying very well. There are so many areas of conversation that parents and teachers can have with children as they read this book together which would inspire children to be proud of their strengths. I think any child reading this book would gain the confidence to be themselves and not feel pressured to follow the crowd.
What to Do When You're Feeling Blue
Andi Cann
2019 Finalist
35 Pages
Check current price
Children - Grade 4th-6th
Reviewed by Amy Raines for Readers' Favorite

What to Do When You're Feeling Blue by Andi Cann is a short children's story about a girl named Kappy. She is feeling sad and has no idea why so she asks her parents if they might know. Both of Kappy's parents give wonderful answers for her sadness and even some bright ideas for Kappy to help herself feel better. Even though both parents have very different answers, they both let Kappy know that it is okay for her to feel the way she feels.

What to Do When You're Feeling Blue by Andi Cann is a wonderful children's story with a plot that invites children to understand why they feel sad for no reason and how to cope. The characters are fun, bright and thoughtful as Kappy tries to understand her mood change. The illustrations easily relate to what the story is saying in bold and bright pictures. I love this story and can only imagine how wonderful Cann's other stories are.

I recommend this story to anyone with children that love a soothing and understanding bedtime story as well as anyone who has a child coping with an emotional disorder that affects their moods. I love how Cann deliberately points out that having any emotion is perfectly natural in a way that children can understand and learn from. I truly hope to read many more stories like this one, designed to help kids understand basic issues in a fun and interesting manner.
If You Were Me and Lived in...Colonial America
An Introduction to Civilizations Throughout Time (Volume 9)
Carole P. Roman
2019 Honorable Mention
64 Pages
Check current price
Children - Grade 4th-6th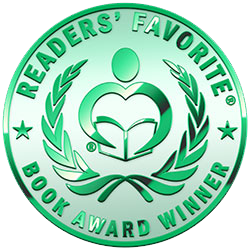 Reviewed by Lucinda E Clarke for Readers' Favorite

If You Were Me and Lived in...Colonial America is a children's book telling in simple terms the background to the religious persecution in England following King Henry VIII's failure to obtain a divorce from Catherine of Aragon, and his break away from the Roman Catholic Church under the Pope. The author explains how many people followed the new Protestant faith, but then fled England to settle in the Dutch Netherlands to worship in freedom. They had adopted an even simpler form of expressing their faith and were labeled Puritans. Since life was hard in the Netherlands, especially learning a foreign language, they then embarked on two ships to settle in the New World – America. The remainder of the book tells the young reader what life was like in the early colonial days, how they built their houses, what food they ate, how they dressed, and made friends with the native peoples who already lived in the area.

I thought this was a really delightful book. In writing If You Were Me and Lived in...Colonial America, Carole P Roman has used simple language that even very young children can understand. The more unusual words are followed by phonetics to aid correct pronunciation. There is a comprehensive glossary suitable for early readers at the end of the book. At no point was there too much information and no questions were left unanswered. The drawings on alternate pages are a joy, simple yet detailed enough to give young readers an excellent understanding of what day to day life was like in those times and under those conditions.

Despite being a history major, there were several things I learned from the book. The subject of divergence within the religious beliefs was handled clearly and beautifully, and I loved the questions posed as to the clues in the names and challenges facing new settlers which involve readers. I have noticed several books in this series before, but this is the first one I have read and I would recommend they are included on the school lists for primary school libraries. An added bonus are the teaching materials associated with the book. A delightful read, thoroughly enjoyable and well worth 5 stars.
Thomas Wildus and The Book of Sorrows
J.M. Bergen
2019 Bronze Medal
364 Pages
Check current price
Children - Grade 4th-6th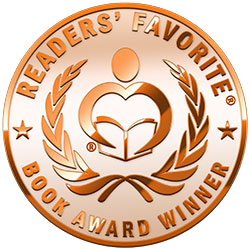 Reviewed by Kristen Van Kampen (Teen Reviewer) for Readers' Favorite

Thomas Wildus and the Book of Sorrows by J.M Bergen is a stunning fantasy novel about a twelve-year-old boy named Thomas. When Thomas was really young, his father told him that magic was real right before he left him. Thomas lived his life as an ordinary boy, until one day he asked about magic at a bookstore and was given the Book of Sorrows. Thomas soon learns that he has magical powers and is flown half way around the world to learn how to use them. He also learns that much is at stake, and that he has to protect a magical crystal from a man named Arius. Will Thomas rise to the challenge?

I really enjoyed reading Thomas Wildus and the Book of Sorrows by J.M Bergen. The book was very descriptive and incredibly well written. The plot was intriguing and well thought through. I liked that the author had a new take on magic. There were funny parts throughout the story that made me giggle. The book has many plot twists that will leave the reader wondering which characters they can trust. The book will hook readers from the first page, and will keep them wondering what happens next throughout the story. The story had many extremely exciting scenes that will captivate the audience. The characters were very likeable and realistic. They were also very inspiring because they make the right choices. This book will entertain readers of all ages. I would definitely recommend this book to everyone.
Bubba and Squirt's Big Dig to China
Sherry Ellis
2019 Silver Medal
96 Pages
Check current price
Children - Grade 4th-6th
Reviewed by Ruffina Oserio for Readers' Favorite

Bubba and Squirt's Big Dig to China by Sherry Ellis is the work of a great imagination; a pulsating adventure with a great appeal to young readers, cinematic and littered with humor. What started as an argument between Squirt and her brother, Bubba, mysteriously plunges them into an adventure they never imagined possible. Just because of a magic shovel and Squirt's doubts that Bubba can dig a hole to China. But then the hole swallows the kids up and flushes them out in Xi'an, China, where they find themselves surrounded by Terracotta Warriors. But when the ghost of the first emperor of China appears and tells them that they can't go back home until they find his missing pi, the kids know they are in real trouble. An encounter with a young girl and a grandmother who offer to help them gives them hope, but how can they find the missing pendant if they are being followed?

This children's book is engrossing. It is delightful, and from the very beginning the reader is absorbed by the exciting, first person narrative voice. The opening itself is humorous as the two protagonists argue to determine how to begin their story. I enjoyed the way the author allows the worldview of the kids to come out through the narrative. "I'm Bubba. And guess what? I dug a big hole to China. For real! And Squirt didn't think I could." Every page is filled with humorous dialogues and exciting scenes, starting with the discussion about the shovel right through to the exciting and adventure in China. The writing is impeccable, the characters well developed and likable, and the pacing fast. Young readers will love the characters and adult readers will also have a lot of fun following these characters. Bubba and Squirt's Big Dig to China is a rollicking ride to read and pass on.
The Worst First Day
Bullied While Desegregating Central High
Elizabeth Eckford, Eurydice Stanley and Grace Stanley
2019 Gold Medal
152 Pages
Check current price
Children - Grade 4th-6th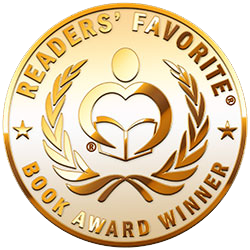 Reviewed by Gisela Dixon for Readers' Favorite

The Worst First Day: Bullied While Desegregating Central High by Elizabeth Eckford, Eurydice Stanley, and Grace Stanley is a non-fiction memoir of what happened in the early days of desegregation and, specifically, when a young girl became the first black student to enter an all-white school for the first time at the Little Rock Central High School in Arkansas. In this book, we hear a firsthand account of this experience from Elizabeth Eckford, the young black girl who was part of the now-historic Little Rock Nine. She recounts the fear, the intimidation, the bullying, and threats of violence that she and the other students underwent throughout that period. The book also showcases a lot of photographs and illustrations of those times which show that the hate and violence against African Americans was and is so real and virulent. The book also includes short anecdotes, information, and other relevant resources related to the topic of racism and what it means in today's world.

The Worst First Day is one of the finest books I have read and is a must-read for young adults and adults alike. It is even more important and relevant in today's era where the younger generation may not have a complete sense of what it was like in the days of legal segregation and pre-Civil Rights Movement of the 50s and 60s. Some of the experiences that are recounted in this book are eye-opening and sorely needed at a time when racism is still alive and truly well in America as in many other parts of the world. The writing and flow of this book are very well organized and the pictures truly bring the story and the era to life. Books like this not only teach a part of history but also provide a better path for the future through awareness. I highly recommend this book for every young student and for readers everywhere!
Little Miss History Travels to La Brea Tar Pits and Museum
Barbara Ann Mojica
2018 Finalist
40 Pages
Check current price
Children - Grade 4th-6th
Reviewed by Marie-Hélène Fasquel for Readers' Favorite

Little Miss History Travels to La Brea Tar Pits and Museum by Barbara Ann Mojica is part of a collection of history books for children. The illustrations by Victor Ramon Mojica are beautiful and fun: they are a mix of actual photographs and drawings. It is, first and foremost, an educational book, but it represents much more than that. It is also a very enjoyable and entertaining story which will be successful with all children while teaching them about the history of their country, and will make them feel like visiting this wonderful museum.

Little Miss History Travels to La Brea Tar Pits and Museum by Barbara Ann Mojica is not just an educational book about La Brea Tar Pits and its museum, but is an adventure, the story of a little girl and her love for history. "Often I'd ask about the past driving everyone crazy fast!" It is about her never-ending questions to her parents, her curiosity, and in this book she directly addresses her future readers in order to engage them and teach them about their common history: "Read this book and I'll take you somewhere!" The explanations are always easy to follow and are well explained such as: "This part of Los Angeles sits about one thousand feet above an oil field. The pressure in the rocks below pushes oil up through cracks." The glossary at the end of the book will prove very useful to children. It includes words such as asphalt, geologist, and paleontologist. I wholeheartedly recommend this lovely book!

Shy Ways
Susan Griner
2018 Honorable Mention
312 Pages
Check current price
Children - Grade 4th-6th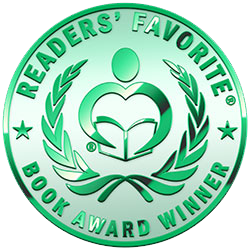 Reviewed by Kim Anisi for Readers' Favorite

Shy Ways by Susan Griner tells the story of Sarah, who is half American, half Japanese. Her unique looks - freckles, slanted eyes - make her an ideal target for her school mates. They call her names, confuse her with other Asian nationalities, and don't take the time to really get to know her. Her mother, the Japanese part of the family, is one day invited to visit Sarah's little sister's class to tell them about Japan. Suddenly an alarm goes off from the nearby plant where Sarah's dad works and from that day, Sarah's mom is not the same any longer. The alarm reminded her of what had happened back in Japan, in Nagasaki, when the city was the target of an atom bomb. The event shows Sarah that her mother also has an inner strength, different from her husband's. Sarah learns to come to peace with her Japanese heritage, but how will it help her to deal with bullies?

I picked up Shy Ways by Susan Griner because I love Japan and it sounded like the story of a half Japanese kid with problems at school would be a nice book to get lost in for a while. I wasn't wrong. Of course, if you know a bit about Japan, nothing in the book will be new to you, but if you wanted to improve your knowledge, you'd go for non-fiction anyway. I found the setting and the characters ideal to relax with, to dive into the story, to be part of Sarah's life, and also to learn about the resilience of the human soul. Sarah is a great character, her little sister is adorable, and all the characters have a role to play - nobody is superfluous. I would recommend this nicely written book to readers of all ages, but especially to children and teenagers as it is set in a world they will be able to identify with.
Oh Susannah
It's in the Bag
Carole P. Roman
2018 Bronze Medal
46 Pages
Check current price
Children - Grade 4th-6th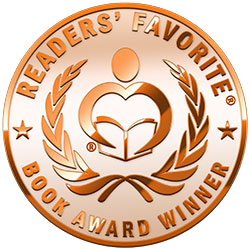 Reviewed by Vernita Naylor for Readers' Favorite

We all need help and at times we all experience that overwhelming feeling. Susannah Logan felt exactly this way in Oh Susannah: It's in the Bag by Carole P Roman. Oh Susannah is a children's chapter book about how what may seem to be hopeless can be accomplished by taking it one step at a time. Susannah Logan is a little girl who felt so overwhelmed that she couldn't make a decision about anything, so she decided to bury it all in her backpack. With her unfinished homework; the folders; the sleepover invitation from her friend, Lola; the math pop quiz that she failed which must be signed off by her parents; the exercise pamphlet that must be read with her parents because she forgot her sneakers for gym; the two books she chose about dogs, one of which she must decide on for her book report, and a rotten banana ... all stuffed into her backpack so that it eventually burst. Susannah just felt hopeless. Children will learn how to navigate through these challenges and discover what it takes to overcome indecision.

I enjoyed Oh Susannah because children need to learn early on not only about making decisions, but about what it means to take a breath, exhale and tackle life one step at a time. Carole P Roman displayed this cleverly in Oh Susannah. Time management is a task that can take on a character all of its own if it's not handled properly. This is a part of child development and what turns us into accountable, responsibility and productive adults. With help, Susannah was able to learn how to effectively tackle this challenge and come out of it victorious.
Spartan and the Green Egg
A Trip to the Rainforest
Nabila Khashoggi
2018 Silver Medal
59 Pages
Check current price
Children - Grade 4th-6th
Reviewed by Lit Amri for Readers' Favorite

In Spartan and the Green Egg (A Trip to the Rainforest, Book 1) by Nabila Khashoggi, mind power makes everything possible. Spartan's dad brought him a book from his trip-a book about how to contact aliens from outer space. It sounds far-fetched, but then a green alien egg appears when Spartan and his friends attempt communication. Outside the treehouse, the egg transforms into a giant capsule-like spaceship. Spartan and his friends - Max, Tor, and Katie - and Spartan's dog, Grimm, embark on their first exploration of the Amazon rainforest. Famed for its biodiversity, the world's largest tropical rainforest is a perfect place for the young explorers to learn about different kinds of living plants and animals species. Also, they are able to meet native people of the rainforest and learn about their culture.

Deftly illustrated by Manuel Cadag, the beautiful, detailed drawings and bold colors of Spartan and the Green Egg are undeniably vibrant. The strong message of friendship, patience, empathy, and understanding is further enhanced by the highlighted real problem of the rainforest; deforestation. Here, Spartan and his friends lend a hand in fighting for the survival of the rainforest and its inhabitants against irresponsible loggers. All in all, this is an essential and imaginative book for inspiring even the youngest readers about exploration, as well as caring for the environment and learning about different cultures around the world. This is a commendable work from Khashoggi and a great start to the comic series. Where will the young explorers go next? I look forward to their forthcoming adventure.


Contact Author -