Recommend this book:
The Displaced
Fall of a Fortress
Frieda Watt
2018 Honorable Mention
510 Pages
Check current price
Fiction - Historical - Event/Era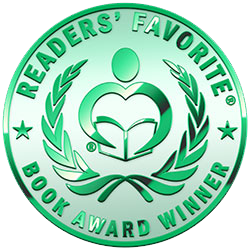 Reviewed By Emily-Jane Hills Orford for Readers' Favorite

Growing up in a colonial fortress in the mid-1700s had the usual restrictions and class distinctions. For Marie and Pierre, and Marie's twin brother, Nic, and her best friend, Elise, the powers that controlled their lives were more than just the threat of English invasion. Nestled in a prime location on Île-Royale, now known as Cape Breton Island, the Fortress of Louisbourg was not only France's pride and powerful stronghold in the new world, but also the lure that attracted England to conquer it, not once, but twice.

Marie and Nic were under the guardianship of their uncle, Claude, a brutal man who never wanted them in the first place and took his hatred and frustration out on the two whenever he had the chance. When Louisbourg first fell in 1745, Marie and Elise were sent to France with the other Louisbourg residents. Her brother, Nic, in the army, was imprisoned in New England. Pierre had escaped and was making a new life for himself in Quebec. With the peace treaty, the English left and the French returned, but not for long. Just long enough for personal strife to enter the foray and make the growing love between Marie and Pierre that much more of a challenge. After the final siege of Louisbourg in 1758, the two escape, though not without further difficulties.

Frieda Watt has written an epic historical romance set in the famed and doomed Fortress of Louisbourg during the final years of French dominance in the new world. The Displaced traces the lives of four young people as they struggle to make their lives together in a world fraying at the seams. The setting is well depicted and the reader instantly feels like they are walking the streets of Louisbourg with these four young people, Marie, Nic, Elise and Pierre. The difficulties the residents of Louisbourg faced, during the siege and before and after, is evident as the struggles to survive are paralleled with the attempts to nurture a relationship in a difficult time, under stressful circumstances. This is a heartrending, passionate story, though fictional, about a real place, a real time and a real struggle. A powerful story of love and survival.

Contact Author -