Recommend this book:
Strength for Parents of Missing Children
Surviving Divorce, Abduction, Runaways and Foster Care
Marie White
2018 Bronze Medal
212 Pages
Check current price
Christian - Biblical Counseling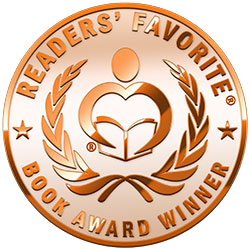 Inspirational and transformational, leaves you feeling like you can conquer anything!
Strength for Parents of Missing Children guides readers through life's journey and helps them find joy and deeper purpose in the midst of pain. It's The Purpose Driven Life for hard times. Marie has used the pain of her experience to reach out to others who are desperate for answers.
While written with parents in mind, radio hosts, television hosts and reviewers have all said that it is a book for every human being.
Special features include:
Inspiration Cards to cut out
4 weeks of daily checklists
Additional resources
Free gifts
More than two million families in the United States have experienced a missing child. Numerous alienated parents, estranged grandparents, foster parents, pre-adoptive parents, and parents of drug-addicted children, are currently facing children missing from their lives.
Some people break down mentally or suffer from PTSD. Other people become pathologically depressed, or turn to drugs and alcohol. Many choose to end their suffering through suicide.
Marie has taken her family's pain and turned it into the guidebook they didn't have. Going back to day one, she walks parents through each stage of grief, offering hope, comfort and strategies.
Strength for Parents of Missing Children was the solo medalist winner of the 2017 New Apple Literary Award and is the winner of the 2018 bronze medal from Reader's Favorite.
How do you continue living when your worst fear has been realized?

There are books that deal with stress, or parental alienation, or grief and loss. This is the first book to address all these issues in a comprehensive survival guide for coping while your child is gone.

Featuring Experts:

Dr. Sue Cornbluth


Dr. Cornbluth is an expert in high-conflict divorce. She is a nationally recognized expert in parenting and childhood trauma and was named Woman of the Year 2016, by Women of Distinction Business Magazine.
Logan Clarke
Logan Clarke has spent more than 20 years finding missing children. As one of the top investigators in the world, Mr. Clarke has been profiled in several books, Newsweek, and television shows around the globe.
Dr. Tim Benson
Dr. Benson is a clinical instructor in psychiatry at Harvard Medical School. He specializes in treating elite athletes, celebrities and high achievers in the professional world. His areas of interest are in addiction treatment and fostering resilience in athletes and entrepreneurs.
Dr. Raymond Mitsch
Dr. Mitsch is the Associate Professor and chair of the Psychology Department at Colorado Christian University. He has worked for Promise Keepers, WorldVenture, The Evangelical Alliance Mission and authored the best-selling book, Grieving the Loss of Someone You Love.
Michael Jeffries
Mr. Jeffries is a speechwriter and former alienated-father. He turned his experience into the trailblazing book A Family's Heartbreak: A Parent's Introduction to Parental Alienation.
Covering topics such as:
Depression
PTSD
Nutrition
The body's reaction to stress
Reunification
Grief
his is a book every family needs.

Scroll up and buy your copy today.
.
Contact Author -