Recommend this book:
Salt Redux
Sequel to Salt Bride
Lucinda Brant
2013 Bronze Medal
386 Pages
Check current price
Romance - Historical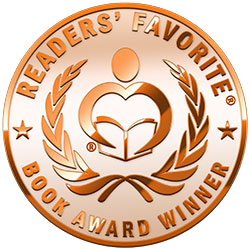 Reviewed By Fiona Ingram for Readers' Favorite

Salt Redux is the second book in the Salt Hendon series, following on the loves and lives of the Earl of Salt Hendon and his Countess, the beautiful Jane. In the four years since their marriage, much has happened. Love and three children later, they think that happiness eternal is theirs and nothing can destroy their idyllic life. The earl's cousin, Sir Antony Templestowe, has endured four years of exile in Russia, in the guise of a diplomatic posting. Battling with his addictions, he has come to terms with himself, and his undying love for the earl's sister, Lady Caroline. Lady Diana St. John, the earl's nemesis, and a murderess, has been carefully incarcerated in a remote castle in Wales as the only way to prevent her previous sins from being discovered by society, and to prevent her from committing further wickedness. This is possible because Lady Diana is, unfortunately, quite mad. She is obsessed with becoming the true Countess of Salt Hendon, and dislodging the woman she considers the usurper to her title, that is Jane. She has had four years of careful scheming and preparation. Once she escapes imprisonment by pure Machiavellian ingenuity and diabolical plotting, Diana arrives back in their lives with plans of her own, plans that include death and destruction. Will she succeed, and will happiness and love be restored or ruined?

Lucinda Brant never fails to please readers of historical romance with her lavish portrayal of her niche arena: the Georgian era. Such are the minute and careful details that the era itself becomes almost like a character in the book. However, the characters themselves tug at the heartstrings with their intense feelings: love, anguish, desire, and drama abound as various sub-plots play out in a background to the main story. The richness of the prose and the attention to all that drives the story make this a wonderful read. Tension mounts as Lady Diana proceeds with her plot to unseat Jane. The story is multi-layered and threads from the past are seamlessly woven into current events. Salt Bride was the first Lucinda Brant book I reviewed and I loved it. What a pleasure to revisit 'old friends' in this sequel. Although readers can enjoy the book as a stand-alone, I would recommend their reading Salt Bride first to fully appreciate the poignant aspect of the earl and his bride's love story from the start. Highly recommended.
Contact Author -