Recommend this book:
Maneuvering Your Career
20 Strategies to Prepare You for Voluntary or Involuntary Career Transition
James K Lehman
2015 Honorable Mention
319 Pages
Check current price
Non-Fiction - Occupational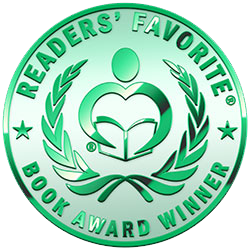 Reviewed By Rich Follett for Readers' Favorite

Maneuvering Your Career by James K. Lehman is a succinctly written, brilliantly conceived, impeccably organized, and eminently practical guide for coming out ahead in planned or unplanned career transitions. In twenty brief, easy-to-digest chapters linked by the umbrella metaphor (from Lehman's childhood) of guiding a canoe safely through ever-changing waters, Maneuvering Your Career offers an utterly practical and easily manageable step-by-step workbook-style strategy for developing a personal set of goals, and a specific 90-day plan for positive career change. Each concise chapter is specifically focused, begins with an encouraging quote to set the tone, includes one or more of a series of relevant and entertaining personal anecdotes from Lehman's own experience, features an exercise segment where readers can list objectives and plans and record personal thoughts and reflections, and concludes with a useful summary to help tie key ideas together. It would be hard to imagine a more informative and user-friendly tool for those trying to advance in the professional workplace or those trying to cope with and regroup from unplanned change.

Although James K. Lehman offers a great deal of valuable wisdom, insight and advice in Maneuvering Your Career, he is also refreshingly candid about his own missteps and failures, the result being that the reader feels as if a life coach is on the job, cheering from the sidelines. The positive "can do" attitude woven through the text inspires confidence in the reader, who has little choice but to entertain grander possibilities in the face of so much positive encouragement. This blanket of positivity is nicely balanced by cautionary tales from real-world experience. Maneuvering Your Career by James K. Lehman is a book that might make a real and lasting positive difference for people with real questions, seeking real answers. In this world of hype and glam, Maneuvering Your Career by James K. Lehman offers a down-to-earth and refreshingly no-nonsense approach to achieving job satisfaction and personal growth. I can see wide applications for this fine work.
Contact Author -