Recommend this book:
Left for Dead at Nijmegen
The True Story of an American Paratrooper
Marcus A. Nannini
2019 Honorable Mention
256 Pages
Check current price
Non-Fiction - Military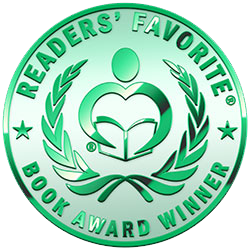 Reviewed By Jack Magnus for Readers' Favorite

Left for Dead at Nijmegen: The True Story of an American Paratrooper is a nonfiction biography written by Marcus A. Nannini, who spent several years interviewing Gene Metcalfe, who was determined to become a paratrooper, enlisted and was part of Operation Market Garden, a paratrooper landing in Nijmegen, Holland. It was his first foray into the field of battle, the culmination of years of training in every aspect of the paratrooper's skills in war-craft. Operation Market Garden was, from the outset, a poorly timed and executed operation, one for which the Germans almost seemed to have advance notice. For Metcalf, his inability to hear the order to retreat resulted in an injury that led one of his comrades to believe he was dead. While he was stunned and rendered unconscious for a while, Metcalf was indeed not dead. Over the next 24 hours, he would be imprisoned in a strange castle-like building and interviewed by Heinrich Himmler himself. Thereafter, until the war ended, he would languish in a series of gulags wherein Allied soldiers were deprived of food, forced into hard labor and doomed to die slow and agonizing deaths.

Left for Dead at Nijmegen is a stunning and beautifully written recounting of Gene Metcalfe's experiences beginning with his life-changing decision to quit school and enlist to become a paratrooper. While the story is written by Nannini, I consistently felt Metcalfe's presence within the telling, and the photographs included in the book increase the impact and credibility of Metcalfe's story. I enjoyed seeing the young soldier through the author's eyes, especially his artistic and humorous side, and I loved the stories of how he would get in trouble in school and boot camp for his cartoons. I was thrilled to see a few of his drawings were included in the back of the book and couldn't help but chuckle at the one entitled "das brot."

What struck me most vividly, however, was the brutal truth behind the treatment of those prisoners of war in the German gulags. While most of us think the Geneva Convention ensured that somewhat tolerable conditions for prisoners was the rule, this book shows how soldiers held by the Germans were often literally starved and worked to death. As I read, I couldn't help but remember the photographs I've seen showing the condition of surviving prisoners of war taken when US troops entered the gulags and death camps of Germany. Those images and Metcalfe's story paint an unforgettable picture of the suffering and privation inflicted in those camps. Left for Dead at Nijmegen: The True Story of an American Paratrooper is an important work, one that exemplifies the sacrifices made by our military and reveals the reality of the POWs' struggle to survive under the harshest of situations. It's most highly recommended.
Contact Author -