Recommend this book:
Hogan's Hope
A Deaf Dog, A Courageous Journey, and A Christian's Faith
Connie Bombaci
2018 Bronze Medal
146 Pages
Check current price
Christian - General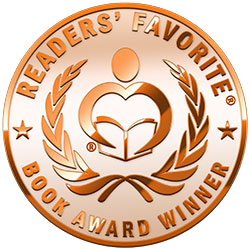 Reviewed By Jack Magnus for Readers' Favorite

Hogan's Hope: A Deaf Dog, A Courageous Journey, and A Christian's Faith is a nonfiction memoir written by Connie Bombaci. Hogan's earliest days were a miracle, even though he would be subjected to increasingly brutal treatment as he grew up. He was one of a litter of Dalmatians bred by a backyard breeder, and, as is relatively common in that breed, he was born deaf. Most deaf puppies were euthanized as being unsalable but the breeder's little daughter had fallen badly for that tenth little puppy who had seemed reluctant to leave his mother's womb and was different somehow. Anna somehow got her rather hard-hearted father to agree to let her keep the little one, but he was never to be allowed into the house. As time went on, the other dogs, including his mother, were all taken by the authorities who had recognized the substandard care being given the dogs, and the puppy was left in a cage alone at night. His barks for care were answered with brutality. Then, something special happened. A kind man, who had come to see him on occasion, came with a leash and brought him home with him. The puppy got to sleep in a bed, warm and cozy for the first time. He would be transferred to the nearby shelter, where he continued to get affection and food, where his wounds were treated and were slowly healing.

Connie Bombaci had been waiting for the right dog to be a companion for her teenaged Labrador retriever. She and her husband had finally agreed upon the size, gender and other aspects of their ideal pet, and Connie's name and number were on file in the shelter's office. Connie was beyond excited when they called with a prospective pup. She knew about his hearing issues and the harsh treatment he had suffered. Mrs. Carroll, the shelter representative, had cautioned her about the issues with this dog, who was considered a special adoption, but something in the puppy's eyes spoke to Connie's soul, and a lifelong bond between them was formed in those first moments. Connie would go on to learn ASL and teach her pup, whom she named Hogan, sign language. She and Hogan would go on to show the world that deaf dogs could be and do everything and more than hearing dogs can. There were no limits to what they could and did achieve.

Hogan's Hope is a profoundly moving tribute to a most remarkable canine companion. I loved reading about Connie and Hogan's work together in learning sign language and how they have inspired other dog owners with deaf dogs to expand their dogs' horizons. I've rescued dogs who've had the misfortune of interacting with evil people when they were young and could feel Hogan's terror when he saw the flashlight. With one of my dogs, her first instinct on seeing a Chuck-it ball launcher was to cringe in fear. My other rescue was terrified of men wearing white cowboy hats and red shirts. They do remember, but still miraculously retain the capacity for love of and trust in their humans. Bombaci's story about the camp for dogs and their human companions is marvelous, as are her descriptions of the presentations she and Hogan made in schools and other public places. Hogan's Hope: A Deaf Dog, A Courageous Journey, and A Christian's Faith is most highly recommended.
Contact Author -