Recommend this book:
Dodging Satan
My Irish/Italian sometimes awesome, but mostly creepy, childhood
Kathleen Zamboni McCormick
2018 Bronze Medal
190 Pages
Check current price
Fiction - Religious Theme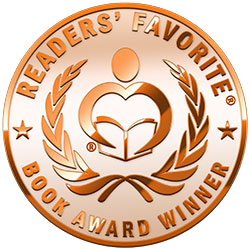 Reviewed By Viga Boland for Readers' Favorite

Ever read a book and thought, "That is so me! Wish I had written it…or had the guts to write it!" That's the effect Dodging Satan by Kathleen Zamboni McCormick had on me. From the bright and colourful eye-catching cover to the very last word, McCormick had me riveted as she put words to thoughts that have perplexed me from my earliest days of attending Catholic schools. Kathleen Zamboni McCormick reminded me of practices and pastimes long forgotten, but with which I immediately identified as soon as she brought them up.

If you were raised by Catholic parents and attended Catholic schools, do you remember collecting holy cards Accumulating special indulgences? Praying on rosary beads made in China? Cherishing that first missal acquired through green stamps? Staring at a glowing luminescent plastic crucifix beside your bed or on the wall? Worrying about Satan visiting you at night once you were alone in bed? Wearing a scapula and preparing yourself to become a nun? And last but not least, those horrid and feared Diocesan Exams that you knew you'd fail no matter how hard you studied your Bible! And then, somehow strangely as you matured, you began questioning everything that was being drummed into your head by those fearsome nuns in their black habits: how could a virgin give birth? How did Mary bathe Jesus and did she spank him when he was naughty? After all, he was the son of God! And why was Eve and not Adam ultimately to blame for the downfall of mankind? Was it really all about biting an apple?

It's questions and ruminations like these that make Dodging Satan by Kathleen Zamboni McCormick one of the most fascinating, enjoyable and memorable books I've ever read. But at the same time, and no doubt intended by McCormick, Dodging Satan is disturbing. Even those not raised Catholic, but steeped in the many other religions and their teachings, will pause to consider what years of religious brainwashing can do to our thinking. Some become too afraid to question, so they accept what they've been taught on faith alone. Others, unlike Kathleen Zamboni McCormick, question but don't dare voice their opinions: doing so might mean ostracism or permanent banning.

What caused the young, very devout, God-loving Bridget in Dodging Satan to finally decide to get rid of all her holy cards and to abandon her plans to become a nun? It was seeing how those all-important ten commandments were not being followed by the adults in her home and extended families. It was seeing super-drunken fathers beating up their wives and cheating on their spouses, but never missing Sunday Mass. It was witnessing favorite aunts being ridiculed and mentally abused by supposedly loving family members. It was looking forward to family Christmas dinners that were far from a celebration of life. By the time Bridget grew into a woman, she could only conclude one thing: it was, and still is, near impossible for a woman to come out on top in a man's world: surely even the Bible was written by men to keep women underfoot. Why else are women still so far away from being equal to men?

Yes, there is a strong element of feminism running throughout Dodging Satan, but the seriousness of the real themes is tempered by humour. As Bridget, Kathleen Zamboni McCormick narrates what she witnesses through a young girl's voice, and marvellously captures the confusion she feels because of the conflict between what she's being taught and what she sees in the world beyond the classroom. Dodging Satan will shake up and shock some readers, while it simultaneously earns praise from those with open minds who dare to think beyond what they were taught. I am one of those and have the greatest admiration and respect for both this author and her book, a book I wish I had written!
Contact Author -