Recommend this book:
Dair Devil
A Georgian Historical Romance
Lucinda Brant
2014 Bronze Medal
458 Pages
Check current price
Romance - Historical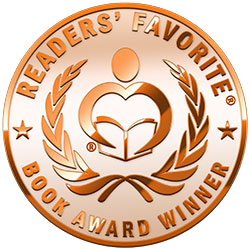 Reviewed By Fiona Ingram for Readers' Favorite

In this fourth book in the Roxton series - Dair Devil - Lucinda Brant continues the saga of the Roxton family and delights her fans with another passionate romance, the story of Alisdair 'Dair' Fitzstuart and Aurora 'Rory' Talbot, granddaughter of Lord Shrewsbury, England's Spy Master General. Set in the 1770s, the story encompasses politics and intrigue, both at home and abroad, and also the secrets and lies a great and powerful family perhaps needs to conceal. Dair Fitzstuart has justifiably earned his nickname 'Dair Devil' because, to all concerned, he appears to be the epitome of a reprobate and a womanizing scoundrel. Amazingly, he has emerged unscathed from his exploits on the battlefield and his exploits in society keep tongues wagging incessantly. With a history of past mistresses, he is the most unlikely person to find Aurora attractive. She is unmarried, and despite her fair, understated charms, she has neither the ravishing beauty nor great fortune that would more than make up for her physical deformity, a twisted foot. Their first meeting is particularly inauspicious. A prank that Dair engages in to help a friend win the affections of a lady goes disastrously and scandalously wrong. Against a background of military espionage, unrest in the colonies, hints of treason and double crossing, this seemingly doomed romance blossoms. But trouble looms and various people are not too pleased with the idea of a union between Dair and Rory.

What a sensuous read, with Dair himself oozing sex appeal on every page. One word that epitomizes this book is passion: the passion and tumult of the times in which the Roxtons live; the passion of love, and also the passion of ambition, both thwarted and realized. From the elegant swish of satin skirts to the flutter of a flirtatious fan, readers will be transported into a world of vivid detail, and will emerge knowing more than they could ever have imagined about this colorful and vibrant era. The author takes readers right into the heart of this wonderful romance, and they will experience each heartbeat and thrilling moment as Dair and Rory discover and explore their love. There are also brilliantly drawn lesser characters, with their pettiness, spite and narrow-mindedness, as well as others altogether much more appealing. Readers who have been avidly following the Roxton series will be delighted to pick up on clues from previous books. Ms. Brant has a gift for intertwining those threads into a constantly developing tapestry. This series has created a superb niche readership of the Georgian era. I have read all the books from Book One, so it was a delight to connect with familiar characters. For readers coming new to this series, I would recommend starting at the beginning, although the author's skill in weaving in back story means this book can be read as a stand-alone. Highly recommended.
Contact Author -