Recommend this book:
Dair Devil
A Georgian Historical Romance
Lucinda Brant
2014 Bronze Medal
458 Pages
Check current price
Romance - Historical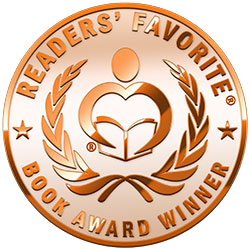 The Roxton Family Saga is unsurpassed Georgian romance
—Cheryl Bolen, New York Times bestselling author
Roxton Family Saga: Dair and Rory's Happily Ever After
1770s London and Hampshire.
Alisdair 'Dair' Fitzstuart, hero of the American Revolutionary war and heir to an earldom, known by all as a self-centered womanizing rogue. But his dashing and rugged façade hides a vulnerable man with a traumatic past. He will gamble with his life, but never his heart, which remains his own.
Aurora 'Rory' Talbot, is a spinster and pineapple fancier who lives on the periphery of Polite Society. An observer but never observed, her fragile beauty hides conviction and a keen intelligence. Ever optimistic, she will not be defined by disability.
One fateful night Dair and Rory collide, and the attraction is immediate, the consequences profound. Both will risk everything for love.
A joyous romp evolves into a mesmerizing page turner. Any fan of historical romance is sure to fall in love with this series and its author Lucinda Brant. —SWurman, Night Owl Reviews 5 STAR TOP PICK
Politics and intrigue, at home and abroad, and secrets and lies a great and powerful family needs conceal! Readers avidly following the Roxtons will be delighted to pick up on clues from previous books. Ms. Brant has a way of intertwining those threads into a constantly developing tapestry. Highly recommended. —Fiona Ingram, Readers' Favorite 5 STAR MEDAL WINNER
Lucinda Brant made an outstanding choice when she picked Alex Wyndham for her audiobooks. I want them all. His performance was flawless and sublime. The emotions, humour, pathos and pacing were stellar. I am running out of superlatives. Seriously, I can't recommend his narration highly enough. —Kaetrin, Audio Gals A+ Narration
Romance. Drama. Family secrets. There's never a dull moment for the 18th Century's first family…
Accolades
Chatelaine Award First in Category Winner: Outstanding Works in Romantic Fiction
RONE Award Winner: Best Historical Novel (Post Medieval)
B.R.A.G. Medallion Honoree
Readers′ Favorite International Book Award Medalist: Romance-Historical
Readers′ Favorite International Book Award Finalist: Fiction-Historical


Connecting Books
Enjoy Lucinda's meticulously researched 18th century world, where characters, places, and events all intertwine.
Roxton Family Saga
1740s NOBLE SATYR (Renard and Antonia)
1760s MIDNIGHT MARRIAGE (Julian and Deb)
1770s AUTUMN DUCHESS (Antonia and Jonathon)
1770s DAIR DEVIL (Dair and Rory)
1770s PROUD MARY (Mary and Christopher)
1780s SATYR'S SON (Henri-Antoine and Lisa)
1743–77 ETERNALLY YOURS (Roxton Letters Vol. 1)
1772-87 FOREVER REMAIN (Roxton Letters Vol. 2)
Salt Hendon Series
1763 SALT BRIDE (Magnus and Jane)
1767 SALT REDUX (Antony and Caroline)
SALT HENDON COLLECTION — boxed set with bonus novella SALT ANGEL
Alec Halsey Mysteries
Spring 1763 DEADLY ENGAGEMENT (Country house murder and mayhem)
Autumn 1763 DEADLY AFFAIR (A poisoned vicar and the mysterious Miranda)
Winter 1763 DEADLY PERIL (Bloody intrigue abroad)
Summer 1764 DEADLY KIN (Murderous family secrets) out soon
Winter 1764 DEADLY DIPLOMACY (Lies, levées, and lovers) In progress
Contact Author -