Recommend this book:
Betrayal of Justice
A Zachary Blake Betrayal Legal Thriller
Mark M. Bello
2018 Honorable Mention
340 Pages
Check current price
Fiction - Religious Theme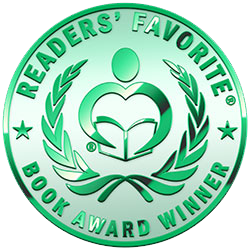 From the award-winning author of "Betrayal of Faith."After resurrecting his career and redeeming himself in "Betrayal of Faith," high-profile attorney Zachary Blake returns in this action-packed legal and political thriller, representing a desperate client who tried to solve a crime, only to find herself charged with murder.A new president, determined to "make America pure again," is elected and inaugurated and a white nationalist, inspired by the new president's hateful rhetoric, firebombs a mosque in Dearborn, Michigan. After Arya Khan, a young Muslim woman, believes that the local police are not serious about solving the crime, she decides to do some investigating of her own. Arya identifies a suspect and follows him, only to become a witness to his brutal murder. When the police arrive, Arya is found standing over the body, holding a bloody knife. When she is arrested for the murder, Arya and her family turn to Zachary Blake. As the police seek to complete their investigation, a white supremacist group tries to cover up any connection to the crime and the new president seeks to use the case to jumpstart his Muslim deportation effort.Zachary Blake solicits the help of eccentric private investigator Micah Love, and together they search for something, anything, that will prove his client's innocence.This highly relevant and gripping political legal novel weaves criminal justice, corruption and bigotry with political realism that causes the reader to wonder whether these events could happen in today's America.WHO WILL LIKE IT: Fans of legal thrillers, political thrillers, and suspense crime novels, especially readers who enjoy John Grisham, Steve Martini, and Scott Turow books.The Zachary Blake Legal Thriller Series categories include: Legal Fiction, Legal Thrillers, Legal Thriller Ebooks, Legal Thriller Best Sellers, Legal Suspense, Crime Fiction, Crime Thrillers, Fiction Best Sellers, Kindle EBook Series, Murder, Political Thriller, Organized Crime, Courtroom Drama, Police Drama, Police Procedurals, and Suspense novels.Zachary Blake SeriesBook 1; Betrayal of FaithBook 2: Betrayal of JusticeMore coming soon.The series books are all standalones.
Contact Author -