Recommend this book:
Betrayal of Justice
A Zachary Blake Betrayal Legal Thriller
Mark M. Bello
2018 Honorable Mention
340 Pages
Check current price
Fiction - Religious Theme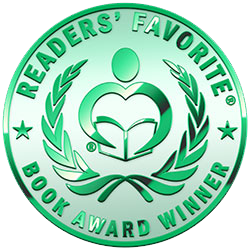 Reviewed By Marta Tandori for Readers' Favorite

Betrayal of Justice, the taut new legal thriller by Mark M. Bello, is positively chilling in its political acuity. Ronald John, the newly-elected President of the United States and poster boy of white Christians the country over, is about to put into action his campaign rhetoric by deporting all illegals and putting up walls to keep all those unwanted out. In general, he's about to inflict his bigotry and Islamophobia on the masses, all in the name of bringing back a "pure America". Keith Blackwell, a white supremacist and grandson of a former Ku Klux Klansman, wholeheartedly supports the President's agenda and gleefully launches his own clandestine attacks on two unsuspecting Muslim women, before bombing a local mosque with a Molotov cocktail. Arya Khan, a young American woman, watches in fear as all Muslims suddenly come under fire. Seeing seemingly little action by the police department, she decides to take matters into her own hands – only to soon find herself standing over the body of a dead white supremacist, holding the 'smoking gun', so to speak. Formally charged and jailed, and with the President actively seeking to deport her immigrant parents, Arya must put her trust in the hands of trial attorney, Zachary Blake…

Few will argue that Betrayal of Justice is art imitating life. However, what really gives this story its substance is the author's ability to tell it from different points of view. We, as readers, are intimately in the mindset of the characters and, in essence, we learn what makes each character tick, their prejudices and even their frailties. It's a complex story and Bello would be doing it an injustice if he only presented a one-dimensional viewpoint. There are also a great many moving parts to the story yet the author manages to keep each one going in such a way that the events, as they unfold, compel us to keep reading further. Betrayal of Justice also presents a series of characters from different walks of life. Who they are and what their special skill sets are serve to enhance the story. Although Bello pulls it off with seemingly no effort, it takes skill and research to create key members of a special task force and make every aspect of their jobs sound credible. With solid characterization, crisp dialogue and plenty of action, Bello manages to find the right balance between these three key elements.

Whether we agree with the motivations of the different characters, or whether we hate or love them is not the point. Betrayal of Justice is intended to open our eyes and our minds to the hate and prejudices that lurk in our own backyards. Utterly timely and superbly crafted, this second installment in the Zachary Blake Betrayal legal series is a must-read for legal junkies and political aficionados alike.

Contact Author -