Recommend this book:
An American Cage
A Prison-break Psychological Thriller
Ted Galdi
2018 Honorable Mention
330 Pages
Check current price
Fiction - Thriller - General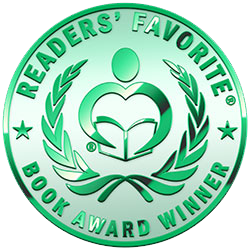 "Your best friend can be your worst enemy"

Danny Marsh is a good guy, and also an escaped felon. He has twenty-four hours to make it to freedom in Mexico. Along the way, he must evade the rabid Texas authorities, and even deadlier, the schemes of one of his closest allies, who isn't who he seems.

Do you like the gray areas between good and evil?

Do you like characters who play mind games?

Do you like endings you never saw coming? 

Then you'll love An American Cage, the second novel by Ted Galdi, an Amazon #1 bestselling author who's won Reader Views and Readers' Favorite awards, and been featured by FOX, ABC, and iHeartRadio.

Get your copy of this hit book today and go on a page-turning manhunt through the depths of Texas with a freedom-hungry convict society may hate, but you're sure to love.


More on An American Cage

This action-packed psychological thriller is loaded with suspense, mystery, twists, and grit, all while having heart. 

The story follows Danny and his two escape partners on a journey of self-discovery and redemption as they weave through a rocky landscape of family issues, guilt, betrayal, and questions about the nature of good and evil.

You'll meet an eclectic supporting cast, including a renowned neuroscience professor, a car thief, a young female hitchhiker, a high-ranking member of the Aryan Brotherhood, and a local cop with national ambitions.

An American Cage is enjoyed by lovers of popular crime fiction and psychological suspense, a police chase book just as much as it is a psychological manipulation book. 

A hard-boiled police procedural, this Amazon #1 bestseller follows traditional detectives and police officers as they hunt the three escaped prisoners across a bevy of small towns and big cities in Texas. 

At the same time, the novel evolves into a work of sociopath crime fiction as the true intentions of characters come to light, which are unexpectedly dark, disturbing, and scary, involving kidnapping, ransom, and even murder. 

Soon, Danny is fighting for a lot more than his freedom. His life, and those of the ones dearest to him, are at stake. 

Vengeful, he battles to right wrongs and keep himself and the innocent characters safe within the cyclone of devious machinations swirling around him.    

This edgy thriller culminates in a surprise ending sure to leave you both stunned and satisfied.

With echoes of the upmarket novels of writers like Dennis Lehane, An American Cage goes deep into its characters' psyches while remaining fast-paced, gripping, and wildly entertaining.

It's a must-have for fans of Kindle Unlimited suspense thrillers, especially the psychological thrillers Kindle Unlimited offers.

Ted Galdi is also the author of the novels Elixir and Lion on Fire, and the short stories A Road to Nowhere and Hazel Is Missing.


Grab your copy of An American Cage today and embark on your Texas manhunt.
Contact Author -