Recommend this book:
Abducted
An international suspense thriller (Red Heeled Rebels Book 2)
Tikiri Herath
2019 Honorable Mention
374 Pages
Check current price
Fiction - Suspense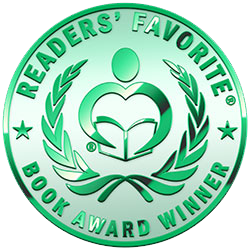 What would you do if your best friend vanishes in the middle of a busy airport?
A few hours after arriving at Heathrow airport, Asha watches in horror as her best friend, Katy, is abducted in broad daylight.
She races across London to look for her friend but instead finds a mysterious robed woman who leads her to a place that holds dangerous secrets.
Is Katy held locked up in this mad house?
Why did they take her?
Will Asha save her in time?
This is a gritty tale of crime and revenge that will take you on a mad dash from the underbelly of seedy London to the cobblestone squares of Brussels, and to the medieval land of Luxembourg.
"I could not put down this exciting road trip adventure with a powerful message."
___________________________________
Abducted is the second novel of The Red Heeled Rebels suspense saga that brings you the thrills of Kill Bill with the blood thirst vengeance of The Girl with The Dragon Tattoo.
This series features a diverse cast of gutsy heroines who race across the world to fight for their lives and for those still shackled by unimaginable horrors.
And the villains pay. Oh yes, they pay dearly in the end.

If you like gripping stories with non-stop globetrotting vigilante action and complex twists that leave you at the edge of your seat, you'll love these books.

Pick up Abducted to go on a wild ride around the world without having to get a passport or even buy an airline ticket.
___________________________________
The Red Heeled Rebels series includes:
Prequel STORY: Shattered (formerly Beginnings)
Book ONE: Betrayed (formerly Disowned)
Book TWO: Abducted
Book THREE: Exiled
Go to www.RedHeeledRebels.com to get the exclusive prequel to this story.
Praise for the Red Heeled Rebels Series:
Winner First-In-Category - 2019 Chanticleer Somerset Award
Winner, Silver Medal, 2019 Excellence E-Lit Award
Winner in Suspense Category - 2018 New York Big Book Award
Honourable Mention in Suspense Category - 2019 Readers' Favourite Award
Honourable Mention - 2018 Reader Views Awards
Honorable Mention, General Fiction - 2019 Eric Hoffer Award
Grand Prize Award Finalist - 2019 Eric Hoffer Award
First Horizon Award Finalist - 2019 Eric Hoffer Award
Finalist in Suspense Category - 2018 & 2019 Silver Falchion Award
Contact Author -