The Pope's Butcher
Based on the True Story of a Serial Killer in the Medieval Vatican
Joseph C. Gioconda
2021 Silver Medal
Kindle Edition
Check current price
Fiction - Religious Theme
Reviewed By Lex Allen for Readers' Favorite

The Pope's Butcher by Joseph C. Gioconda is a thrilling work of fiction inspired by true historical figures and events in the 15th century. The story is not only a hair-raising work of suspense and espionage but an astonishing account of religion and the occult at the beginning of the Inquisition in Germany. Abandoned as a child and raised by the Church, young Sebastian works tirelessly in his pursuit of priesthood. Father Heinrich Institoris, the infamous Grand Inquisitor (a historical figure), recruits the naïve Sebastian, just a few months prior to his ordination, for a mission to travel across Europe compiling information concerning witchcraft; in particular, to find a book/documents that contain all the knowledge and spells of witchcraft and demonology. Sebastian sees this mission as an opportunity of a lifetime and eagerly drops everything to carry out the mission of The Grand Inquisitor himself. What he discovers and how his revelations affect the future of the Inquisition are brought forward with some of the best interweaving of fiction and fact I've ever read.

Joseph C. Gioconda is adept at keeping readers on their toes as he weaves a fictional story through historically documented events. His characters, historical and fictional, come to life under his skillful wordsmithing to provide a sense of reality that often falls by the wayside in fictional works of this nature. In The Pope's Butcher, alternative history, action/adventure, mystery, horror, and romance fill the perfect circle of this enthralling story. His research, as evidenced by the glossary and bibliography at the end of the book, is phenomenal and seamlessly worked into the background of the escalating adventures of Sebastian. The Pope's Butcher is top-notch writing, the best book I've read this year, and I'm looking forward to Joseph C. Gioconda's second novel, Salem's Ropes.
Acts of Hope
Part 2 of The Inquisition Trilogy
Martin Elsant
2021 Bronze Medal
Kindle Edition
Check current price
Fiction - Religious Theme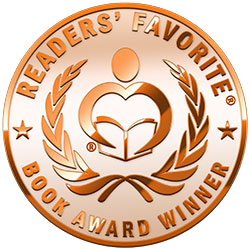 Reviewed By K.C. Finn for Readers' Favorite

Acts of Hope is a work of fiction in the historical, interpersonal drama, religious theme, and emotive fiction sub-genres, and was penned by author Martin Elsant. Written as Part 2 of The Inquisition Trilogy, this work is the sequel to Acts of Faith. Working as a self-contained story, the novel also furthers the exploration of the fallout and effects of the Portuguese Inquisition as protagonist Maria Lopes meets a new band of people on different sides of the religious divide when she tries to reclaim her Jewish heritage. So begins a quest not only to understand herself, but to learn who to trust, and how to understand others along the way.

Having enjoyed Acts of Faith immensely, I was pleased to return to the sixteenth-century world which author Martin Elsant has created, and discover more about the Inquisition through the events of this novel. True to form, one of the things which hit me right from the off was the immersive atmosphere of this diverse world of different religions and cultures, and the tension in this second novel was amped up to boiling point throughout as we discover the suffering and sacrifices of many people of the time. I enjoyed the inclusion of the ensemble cast very much, showcasing different personalities and beliefs through some truly excellent dialogue techniques and narrative prowess. This makes for a work that packs an even larger emotional punch than its predecessor, and I would therefore highly recommend Acts of Hope to fans of the first book and those who enjoy intense and immersive world history in general.
The Flight of the Veil
Bruce J. Berger
2021 Honorable Mention
Kindle Edition
Check current price
Fiction - Religious Theme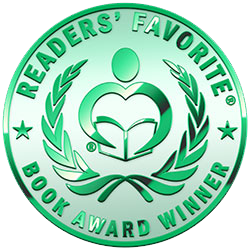 Reviewed By Deborah Lloyd for Readers' Favorite

Nicky Covo was an adolescent when he fought the Germans in his homeland of Greece. He had one especially close call when a German soldier aimed a grenade at him. The German died but Nicky was not harmed; it was as if a protective shield materialized. Nicky was Jewish and he believed his parents and siblings died at Auschwitz. Fast forward to 1990, when Nicky, now a psychiatrist in New York City, received a mysterious letter, questioning if a nun in a monastery could possibly be his sister. Nicky no longer considered himself Jewish, as he no longer believed in God. Although Nicky had doubts about having a living sibling, he decided to explore the possibility.

In The Flight of the Veil, crafted by Bruce J. Berger, a compelling story unfolds. This book is informative and thought-provoking in many ways. Nicky had never dealt with his guilt over killing people during the war, nor his belief that he had survived while all his family had died. Over forty years later, his guilt was exacerbated by the death of his wife and his relationships with his children were somewhat distant and complicated. A new relationship with a woman he had known decades earlier affected him in unexpected ways. The challenges to Nicky's faith, or lack thereof, are also quite intriguing. Although there seem to be numerous storylines, the skillful writing of this author interweaves each of these themes seamlessly. Author Bruce J. Berger has penned an unforgettable novel in The Flight of the Veil. It is truly an exceptional book!
The Tormenting Beauty of Empathy
Richard Robbins
2021 Finalist
Kindle Edition
Check current price
Fiction - Religious Theme
Reviewed By Grant Leishman for Readers' Favorite

The Tormenting Beauty of Empathy by Richard Robbins is a heart-warming, somewhat traumatic journey into the world of spirituality and the human condition. Hana was just a 5-year-old when she watched, in horror, as her parents were murdered by the Guatemalan Army when their village was suspected of harboring rebels against the regime. Running for her life, Hana made it to a nearby town where she was taken into the hearts of the locals and raised as one of their own, learning and displaying immense talent and artistic ability in the local craft of embroidery. When the army returned again to wreak havoc, Hana and her childhood friend, Deisi, decided to make the dangerous and exciting journey across Guatemala, through Mexico, and hopefully to freedom in the U.S. Upon arriving in Texas, Hana is horrified to discover she is pregnant and is sent to the small town of Indiantown in Florida to have her baby daughter in a community of Mayan refugees who take care of one another. Hana's daughter, Josefa, soon begins to display a powerful spiritual and empathetic nature that endears her to and attracts the interest of the local Mayan spiritual leaders in Indiantown. When Josefa appears to have performed a "miracle", her fame and notoriety go viral and suddenly Josefa is the center of worldwide attention and finds herself bringing her simple message of love and understanding to an ever-increasing audience desperate for true spirituality.

I was deeply touched by The Tormenting Beauty of Empathy. Author Richard Robbins presents a compelling case for more empathy in this world through his wonderful characters of Hana and Josefa. Hana's childhood trauma was powerful enough to have broken many women but she was able to put it all behind her and move on in an increasingly violent environment, to create a simple, yet immensely satisfying life for herself and her daughter. The character's muteness after the trauma served as a constant reminder of the pain and suffering she had experienced, plus it allowed the author to explore the aspects of communication between humans that transcends the spoken word. For me, this was what lifted the story above others in the genre. The descriptive passages especially in the first part of the book were redolent with the beauty and the horror of Hana's home country of Guatemala. As a reader, I felt instantly transported to the lush Guatemalan rainforests and their immense diversity of flora and fauna. The overarching theme of the narrative is that of love, redemption, and, of course, empathy, and the story absolutely reinforces those qualities through the life of both Hana and Josepha. I particularly was drawn to the concept of the universality of spirituality and that salvation lies not in the hands of any or all religions but actually inside ourselves. This is a beautiful, touching, and redeeming tale that I can highly recommend to everyone. When as a reader you feel better inside for having read a book, you know the author has achieved his or her goal. This is such a book.
Transference
B.T. Keaton
2020 Gold Medal
Kindle Edition
Check current price
Fiction - Religious Theme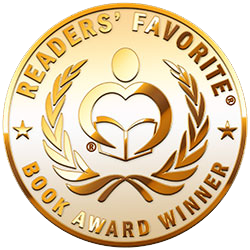 Reviewed By K.C. Finn for Readers' Favorite

Transference is an intense work of science fiction penned by author B. T. Keaton. Conceptual, passionate and exciting on every page, Transference is the tale of a criminal slave laborer called Barrabas Madzimure. Whilst mining for the precious eridanium ores on a planet far from home, Barrabas kills a prison warden and finds himself sentenced to death. In a world where immortal life has been achieved, this terror forces him to confess a truth: he himself is an immortal who has transferred his identity to keep himself alive. As he claims to be the missing war hero Thaniel Kilraven, the investigation heats up around him and Barrabas must make a mad dash for freedom.

I found Transference to be a thrilling read from start to finish, not least because of its tense conceptual style and mid-level violent interludes. Barrabas is a fascinating hero with much to discover, and the mystery of his identity and motives really keeps the plot twisting around him with some excellent pacing. Author B. T. Keaton utilizes this to create a mysterious atmosphere with excellent prose but also develops a powerful political chokehold that looms over the rest of the action like a heavy shadow. As the one-man-mission collides with the bigger picture, wonderful developments occur and the concepts of identity and power are intelligently explored amongst the battles and strategies at play. Overall, Transference is a highly recommended read for fans of both conceptual science fiction and intense political thrillers with plenty of action and adventure.
Sophia von X
Victoria Ray
2020 Silver Medal
Kindle Edition
Check current price
Fiction - Religious Theme
Reviewed By K.C. Finn for Readers' Favorite

Sophia Von X is a work of fiction in the suspense, mystery, and parody sub-genres, and was penned by author Victoria Ray. Written for mature audiences due to the inclusion of some explicit language and mild violent scenes, this highly amusing tale lightly mocks the action thriller genre whilst taking readers on its own wild and suspenseful ride. Our central characters are Sabina and Thomas, who find themselves brought together in a visit to a newly discovered tomb of Jesus Christ. Neither is willing to be upfront about the truth of themselves, and Sabina soon finds herself embroiled in a sudden murderous plot involving biblical artifacts, and powerful people who seem to know her potential better than she does herself.

There was something very James-Bond-meets-Dogma about the reading experience delivered by author Victoria Ray, who injects intelligent, wry humor into every moment of this genuinely suspenseful mystery novel. One of the elements which most impressed me was the dialogue, which serves to introduce us to characters and deepen them immediately due to the variety of distinctive voices used. Sabina is an excellent foil for the mishaps and bizarre plot twists, for she reacts in an intrinsically human way to which we can all relate. The plot itself is also extremely well-crafted, with a non-stop succession of typically exciting action novel events that come together to form an excellent and engaging parody of themselves. Overall, I would certainly recommend Sophia Von X to readers who enjoy an indulgent, funny, and totally thrilling action/adventure mystery.
Born - Against All Odds
Hope Silver
2020 Honorable Mention
Kindle Edition
Check current price
Fiction - Religious Theme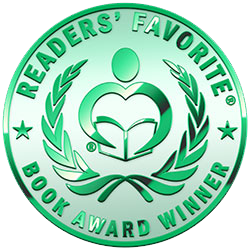 Reviewed By K.C. Finn for Readers' Favorite

Born: Against All Odds is a work of dramatic literary fiction penned by author Hope Silver. Translated from its original Russian by Krystyna Steiger, this unusual narrative takes us on the conceptual path of how human beings come into form, discussing the nature of souls waiting to be born. This spiritual work concerns a single soul called Peace, who spots a woman whom he feels would be the ideal mother to bring him into the world. We journey with Peace on his desire to be born, asking important questions about life and its purpose, as well as human nature along the way.

Part spiritual discussion, part magical realism, this fantasy and literary work combines the serious and the surreal with excellent balance. Author Hope Silver develops characters with a seamless fluidity alongside the plot, never pausing to delve into too much conceptual explanation or backstory, which allows us to get to know Peace, Lera and the rest of the cast as you would get to know new friends. The concept of souls choosing where to be born is an interesting and heartfelt journey that is well told, with many ups and downs and issues that will keep you questioning long after you finish the actual novel. The prose too is elegantly formed to paint ethereal images of the pre-existence of souls, compared to the earthy qualities of the human form as it walks the planet. Overall, Born: Against All Odds is a dramatic, uplifting and thought-provoking piece of literature that anyone can enjoy.
Journey of a JuBu
How a neurotic Jew found his inner Bu
Blaine Langberg
2020 Finalist
Kindle Edition
Check current price
Fiction - Religious Theme
Reviewed By Romuald Dzemo for Readers' Favorite

Journey of a JuBu: How a Neurotic Jew Found his Inner Bu by Blaine Langberg is a unique story that both entertains and enlightens readers. The story is a spiritual odyssey that follows the path of Adam Freeman as he searches for inner peace. He is sent out to find himself in a noisy world where he has to learn to connect with himself and discover peace. The protagonist is actually the author and when he sends his character off on a quest to find spirituality and inner peace, he expects to become a better version of himself: father and boss. Things do not turn out as Jacob intended as his Adam encounters real-life situations and seeks to understand himself. It is a winding, hilarious path that eventually leads Adam to confront his true self and understand meaning in a world that seems to be filled with everything but meaning.

This is a wonderful book filled with spiritual lessons and the author offers a fresh perspective to understanding and embracing one's spirituality. There are powerful hints of different religions: Christianity, Buddhism, and Hinduism. And at the core of this story is the powerful message that humanity is spiritual. The characters are ones that readers will love and the differences between these characters have a message that readers need to listen to. The humor is strong and I enjoyed the lighthearted manner in which the author delivers a compelling and timely message. Here is a book that makes you laugh out loud while thinking about your own reality and exploring the inner world of your soul. Journey of a JuBu: How a Neurotic Jew Found his Inner Bu is a book that exposes the secrets of everyday happiness amidst the chaos of a fast-spinning world. Filled with wisdom, humor, and insight.
When the Haboob Sings
Nejoud Al-Yagout
2019 Gold Medal
Kindle Edition
Check current price
Fiction - Religious Theme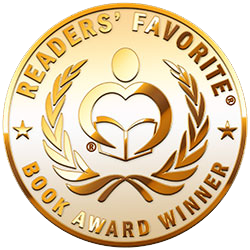 Reviewed By Lesley Jones for Readers' Favorite

In When the Haboob Sings by Nejoud Al-Yagout, Dunya Khair had always noticed the cultural injustices around her but never dared to question them. When her conscience can take it no longer, she dares to speak out for the rights of women and others in a strict, patriarchal society. When her article is published, Dunya finds herself the subject of death threats and derision. Overnight her article sparks controversy and she suddenly finds herself in a cockroach-infested prison cell and denounced publicly by her family. Dunya's article draws attention from around the world and when she is released from prison, Dunya believes she must continue to fight all the injustices around her and tackle subjects that many are afraid to confront. Dunya finds herself in the midst of a scandalous witch hunt; many want to silence her, while others support her from behind closed doors. Dunya's steadfast belief that she must follow her truth and speak out continues but sometimes questioning the status quo has serious consequences.

The subject matter of this incredible story is quite relevant in today's society, where many people are persecuted for addressing cultural and religious practices. Dunya is a wonderful character with such a strong resolve but slowly her mental frailty emerges. The main message I gained, however, is that sometimes it cannot be left to one person to speak out while others agree in the shadows; sometimes you have to spread the risk about for change to occur. The descriptive narrative and behavior of characters that live under strict cultural and religious laws were relayed so realistically, and although many citizens of the West understand the difficulty of speaking out, very few experience the implications of having differing views when it could result in imprisonment or death. The entire plot is filled with shocking twists and revelations, especially the explosive ending. This is such a powerful story that the image of Dunya and her fight for the truth and justice is one that will stay with me for a very long time.
Reprobation
Catherine Fearns
2019 Silver Medal
Kindle Edition
Check current price
Fiction - Religious Theme
Reviewed By Viga Boland for Readers' Favorite

Every so often, a book comes along that blows you away with its uniqueness. For me, Reprobation by Catherine Fearns is one of those books. It's so different, so intense, and so "heady" for lack of a better word, that I can only say if you decide to read it, you better make sure you have have a large vocabulary, because Fearns certainly has. You might also need to be reasonably well-educated and interested in genetic experimentation. It would also help if you occasionally find yourself wondering about life and death within a religious context and if, indeed, you even believe in God. If all that sounds like you, then go ahead and challenge yourself by reading Reprobation.

You see, Reprobation is a challenge, not just for the reader, but for the protagonist, Sister Helen Hope, a Calvinist nun who believes in God, and Detective Darren Swift who doesn't. When a man is found crucified on a beach with a strange symbol on his body, in the Liverpool area of England where churches of every denomination abound, thoughts give rise to a Satanic murder. But finding the killer or killers is difficult and when suspicion falls on a religious genetic scientist who cannot be found, the search becomes increasingly complicated, especially when a young woman is found with her abdominal innards removed. Yes, the details are gory.

How Sister Helen Hope is drawn into solving the mystery with the help of Mikko, lead singer of a Norwegian death metal band, is for readers to find out. Far be it for me to spoil your fun. When the mystery is solved, surprises abound, and not just about the identity of the perps, but what happens to Sister Helen's faith and belief in God along the way. The woman who confidently teaches eschatology (look it up or read the book!) isn't the same person by the time the story ends. Neither is Mikko nor Detective Darren Swift. What on earth happened in Reprobation?

Readers might need patience to read this novel, which is actually a bit of a psychological thriller. As I said above, the wording is erudite and the concepts are heady. As much as they contribute to understanding the Calvinist view of life and death, the use of lengthy biblical passages by the Deaconess and others slows the pace, as do the very detailed descriptions of the settings. But if this sounds like your kind of read, don't hesitate to add this to your Thanksgiving bucket list. Why Thanksgiving? You'll be thankful Reprobation is, after all, only fiction.
Contact Author -