Supreme Betrayal
Zachary Blake Legal Thriller Series # 6
Mark M. Bello
2021 Silver Medal
Kindle Edition
Check current price
Fiction - Mystery - Legal
Reviewed By Deborah Lloyd for Readers' Favorite

In August 1997, Hayley Larson, a 16-year-old teen who usually followed her parents' rules, decided it was time to break a few. She went with her friends to a lakefront mansion where alcohol, drugs, and sex were plentiful. The wealthy parents were out of town, and their sons were known for their wild parties. When Hayley needed to use the bathroom, she was sexually assaulted by the 22-year-old college son, Oliver Wilkinson, and his friend, Shane Marbury. Although she reported the assault, no legal actions were taken. Fast forward to 2020 – Oliver Wilkinson is now the Republicans' choice for the next Supreme Court justice. When attorney Zachary Blake was approached by Hayley and her husband to bring this incident to light, he gladly takes the case. In the legal thriller, Supreme Betrayal, Mark M. Bello crafts an exciting plot with many twists and turns.

This story takes place in the Detroit area where Hayley and Zachary live, as well as in Washington, DC. The Senate hearings are filled with surprising moments as Oliver and his cohorts take every step imaginable for confirmation. While the cast of characters is large, each person has a well-developed, distinctive personality. Zachary Blake is a brilliant and complex personality – sometimes compassionate and other times disparaging. His private investigator Micah is hard-working and perceptive. Clare Gibson, who is in charge of the FBI investigation, is a strong advocate for the truth. The pace of the story is fast, and a reader cannot put the book down until the ending is revealed. Author Mark M. Bello captures the current political climate with an adventurous twist in the novel, Supreme Betrayal. A great read!
The Obituary Writer
A Murder Novel
Patrick Oster
2021 Honorable Mention
Kindle Edition
Check current price
Fiction - Mystery - Legal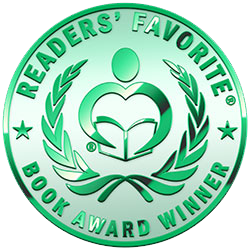 Reviewed By Rabia Tanveer for Readers' Favorite

The Obituary Writer: A Murder Novel by Patrick Oster is a murder mystery with an unusual hero and unsuspecting circumstances. The Year of the Dog was supposed to be a good one for Wallace McRae, a.k.a. Mack, but it isn't so far. He used to be an award-winning investigative journalist, but now he lives in a bad apartment, his wife is dying, and he hates his obituary writing job. Mack's work doesn't have the usual spark until his boss tells him that a famous chemist, Dieter von Gehlen, has died. Surprised, Mack finds out that the cause of death was suicide, whereas he knows von Gehlen would never take his own life. Spurred on by this knowledge and the thirst to get back to his roots, Mack gets the green light from his boss to investigate the death and find out what really happened. His boss will get a juicy story out of it and Mack will redeem himself. However, the more he dives deeper into von Gehlen's death, the creepier it becomes. He has to overcome threats and danger to find the truth. But it is all child's play for Mack, isn't it?

If you are looking for an entertaining story with an intense plot and a murder mystery that you will not be able to predict, The Obituary Writer is perfect for you. Mack is a well-rounded character that fits his description exceptionally well. He is cynical yet smart, which is the perfect combination for a hero for this story. He is driven enough to investigate how von Gehlen died yet not out of his mind to go guns blazing into a situation he knew nothing about. Helen's life and her progress worked as his catalyst to do better, but it was his need to be satisfied with his life that drew to him to make some decisions for himself. I enjoyed the mystery behind the death, how the author fed the readers clues and made them uncover the mystery along with Mack. Reading this book was a sensory and visual experience. To say I loved it would not be enough!
Over the Borderline
Leanna Floyd
2020 Gold Medal
Kindle Edition
Check current price
Fiction - Mystery - Legal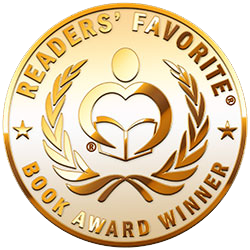 Reviewed By Trudi LoPreto for Readers' Favorite

In Over the Borderline by Leanna Floyd, Brooke is studying criminal profiling and is soon to testify in her first case. Jacob, her childhood friend, has recently gotten a legal job and is put on the same case Brooke is working on, except they are on opposite sides and cannot talk about it. Jacob is involved in a very confusing online romance and is unsure about who the woman really is and what her intentions are. Brooke also meets a new romantic interest, but she too has questions about who he really is. In the meantime, there is a serial killer who is targeting young women and leaving their bodies on different beaches. We only know him through his thoughts and him telling us about his next victim. All of these events blend together and form a riveting crime/mystery thriller.

Over the Borderline by Leanna Floyd is a thriller right up until the very last word of the book. It centers around Jacob and Brooke - their friendship, their jobs, their love lives - with vivid details that made them feel like they were old friends of mine. I found it hard to put down this book because there were many questions that needed answering so that I was forced to wait until the very last page with a twisted ending. I am anxiously awaiting a sequel so more of the answers will be revealed. I am also hoping for a TV movie. Over the Borderline is a psychological thriller with a big touch of mystery, friendship, romance, and court cases. Please add this book to the top of your reading list – you will not be disappointed.
Betrayal in Black
A Zachary Blake Legal Thriller
Mark M. Bello
2020 Silver Medal
Kindle Edition
Check current price
Fiction - Mystery - Legal
Reviewed By Viga Boland for Readers' Favorite

If you're a fan of courtroom procedurals, you can always count on Mark M. Bello to provide you with a detailed look at what usually only the lawyers, the judges, the accused, the jurors, and the immediate families witness. In Betrayal in Black, Bello brings us face to face with one of today's hottest topics: the racial divide in America, when a white cop pulls over a car with a law-abiding black family inside and in a moment of panic shoots and kills the father in front of his wife and children. What follows is a step-by-step accounting of the hours following the shooting i.e. local police procuring details of the incident, the heartbreaking reactions of the victim's wife, the media frenzy to be the first to scoop the story, and as in the recent real-life case of the horrific and unnecessary death of George Floyd, the subsequent protests.

In Betrayal in Black, the devastated widow hires a high-profile trial lawyer, Zachary Blake, to represent her in a civil suit. While awaiting the Grand Jury's decision on whether to indict him, the suspended cop agonizes over his personal culpability while his fellow police officers deal with their own conflicting feelings regarding the shooting. Readers are enlightened on the legal implications and are emotionally moved by what all the key players, including Zachary Blake, are feeling and thinking. Once the case hits the courtroom, we see in precise detail how lawyers win and lose cases. That, for me, is one of the best things about reading a novel by Mark Bello. In typical Bello fashion, apart from an interesting story, expect to also get Bello's own thoughts on racism through the words and actions of his characters. It's a clever way to give readers more to think about than just the plot. Bello uses dialogue, for the most part, to move his story along, resulting in a quick read that comes to a satisfying close. Mark Bello's legal fiction fans will no doubt enjoy Betrayal in Black as much as his several previous books. Indulge yourselves!
Maximilian's Treasure
James D. Bell
2020 Bronze Medal
Kindle Edition
Check current price
Fiction - Mystery - Legal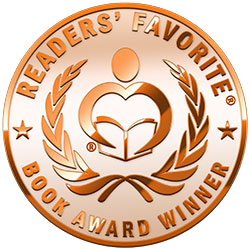 Reviewed By Michelle Stanley for Readers' Favorite

Maximillian's Treasure is an exciting legal drama tale by James D. Bell. Law partners John Brooks and Jackson Bradley assumed saving the farm for their Choctaw Indian client, Frank Dalton, would be easy. That was before they realized how desperate and dangerous some people were to get the farm for its ancient treasure. While attending a Dalton function, shooters kill Frank's uncle. Dalton seeks revenge and is later arrested for the shooters' murders. A painting of hummingbirds found in Frank's home by Karen, John's secretary, holds the secret to the treasure. Jackson takes a vacation in the Caribbean, unaware that he's being followed by ruthless killers and a beautiful vixen who always gets what she desires. John wonders how the defense team always knows what he's doing and is surprised when he learns how.

"It's legal because I wish it." Attorney-at-law and author, James D. Bell will keep you enthralled with his novel, Maximillian's Treasure. It is steeped in romance, never-ending action, and exciting adventures looking for the treasure of Emperor Maximillian 1 of Mexico, as well as being a very entertaining courtroom drama. Readers will be flipping from one main drama to another without being confused since the author is an expert at intertwining the stories with satisfying outcomes. There were times I thought John was too trusting and gullible, but he proved me wrong, especially in the courtroom. There are light Christian undertones in the plot that made reading it even more pleasant. The book cover is also amazing, just like Maximillian's Treasure.
Ready For The People
Hank Fisher Mysteries
Mike Langan
2020 Finalist
Kindle Edition
Check current price
Fiction - Mystery - Legal
Reviewed By K.C. Finn for Readers' Favorite

Ready For The People is a mystery set in the world of law, penned by author Mike Langan. Forming another episode in the Hank Fisher Mysteries series, the story finds the central character recovering from the chaos and destruction which his last case caused him. Now, Hank makes a decision to turn his talents to white-collar crime, sniffing out corruption and scandal. As he's trying to figure out this new direction in his life, however, an opportunity presents itself from a very unlikely source, and Hank's situation means that he can hardly refuse ... even if terror, secrecy and his very life may be at stake if he fails.

Author Mike Langan crafts an excellent mystery which combines many enjoyable elements and crosses different action and adventure genres to add to the experience for the reader. Fans of standard crime fiction, terrorism thrillers, mysteries of all kinds and intense personal dramas are all sure to find something in the excellent wordplay and close narration which Langan exhibits throughout his tale. The plot is fast-paced, racing through exciting discoveries and dangerous moments, but also skilfully pausing to build tension and give exposition just at the moments it is most needed. Another thing I particularly enjoyed was Langan's close attention to his central character, Hank, who feels fully realized by the novel's end and becomes a hero you have really connected with deeply. Overall, Ready For The People is a fantastic multi-layered mystery with lots to offer fans looking for their next investigation.
The Advocate's Illusion
The Advocate Series Volume 9
Teresa Burrell
2019 Gold Medal
Kindle Edition
Check current price
Fiction - Mystery - Legal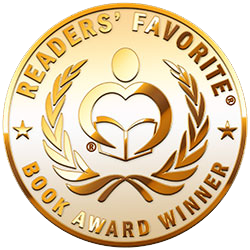 Reviewed By Lucinda E Clarke for Readers' Favorite

The Advocate's Illusion by Teresa Burrell is the ninth in a series featuring the feisty and loveable Sabre Brown together with her long-suffering boyfriend JP, who doubles up as her private investigator. Ron, her brother, is also a part time member of the team. An interesting twist on the more common legal thriller, Sabre's speciality is working for juveniles often when Social Services are involved, and in this book there are three such cases. Nine-year-old Sarah Parker is reported as being in danger living with her drug-addicted mother. In the Lynch case, the father, Tod, whose ex-wife with full custody moved away, cannot visit them and is incensed when he hears she is back on the drugs. He blames Sabre for the situation and threatens her. In the third case, the head of a small church marries his 12-year-old daughter to a forty-year-old member of his congregation. Does he have the legal right under the First Amendment? The stage is set for some interesting reading as Sabre attempts to get to the truth and argue in court for the best interests of the children she represents.

I can give no better praise for The Advocate's Illusion by Teresa Burrell than to say I shall be looking out for the earlier books in the series, as I would like to read all of them. This was an easy read which kept me turning the pages. The characters – the heroine has a rather unbelievable name – come to life and I was particularly impressed with the natural dialogue which flowed seamlessly. I admit to guessing the end a little early but I had to read on to see if I was right. All the loose ends were neatly tied up with a satisfactory ending. A great book with a twist on the usual court room drama genre and recommended. I loved this book.
Justice Gone
N. Lombardi Jr
2019 Silver Medal
Kindle Edition
Check current price
Fiction - Mystery - Legal
Reviewed By Keyla Damaer for Readers' Favorite

This classic legal thriller by N. Lombardi Jr. takes place between New Jersey and New York. Justice Gone shows from the start the huge flaws in the American legal system, based on politics, which most of the time doesn't care about justice. And as we see from the first meeting of the city council, after the opening episode of Jay's beating and death by law enforcement, most members of the council have only one goal. To hush up everything before it explodes in their faces and they have to pay the consequences. Not once do they seem to be interested in finding out the truth. They hide an important piece of evidence from the jury and choose the best way to save their position. And even after the murder of the three police officers, during the trial we are shown by the behaviour of the jury that having common people deciding on the life of an individual leads to absurd results when there is not a single piece of evidence against the defendant.

N. Lombardi Jr.'s excellent prose leads the leader through a breathtaking thriller and even though there are little clues along the way about who's the killer, I didn't know until the end. My favourite character is Nathaniel Bodine, the defendant's lawyer. He's not the main character. The way he explains how the trial works clearly shows the State is not looking after the truth and the jury, being sequestered, only wants to end the trial as soon as possible. It's understandable: they can't go home, they can't read the newspapers, they can't use the internet. They can't use their phones. It's like they're in prison too. And Bodine says it all in a few words: it is all about blame. I recommend Justice Gone to readers who like a thought-provoking legal thriller.
Tropical Doubts
David Myles Robinson
2019 Bronze Medal
Kindle Edition
Check current price
Fiction - Mystery - Legal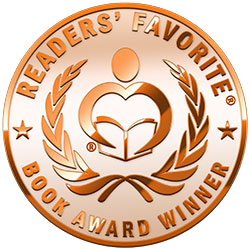 Reviewed By Jack Magnus for Readers' Favorite

Tropical Doubts is a legal thriller novel written by David Myles Robinson. Pancho had lost three criminal trials in a row and was starting to doubt himself. He had known this last client was guilty, but he had taken on the case for his best friend and private eye, Drew Tulafono, as a personal favor. On top of that, his girlfriend, Paula Mizono, had decided to take a job in Hong Kong, citing her concerns that they never seemed to have time to spend together. Things were about to get even worse for him, however, when he received the awful news that Giselle Delacruz was in a coma following a surgical procedure and would be brain-dead even if she did wake up. Manny and Giselle were like family to Pancho and had been so for the twenty years he had known them. Manny needed answers and wanted Pancho to find them for him. And while Pancho was not versed in the practice and procedure for medical malpractice cases, he was determined to do his best for his two friends.

Tropical Doubts is a fast-paced and well-written crime fiction novel that takes the reader through every step of the investigation, pre-trial and trial aspects of both medical malpractice and criminal law. I loved how carefully Robinson manages to do this while also keeping the story fresh, compelling and original. An added bonus with this book is the marvelous attention Robinson pays to sharing the Hawaiian environment and culture with the reader. I loved experiencing, if vicariously, Pancho's time on his surfboard and his beach time in the tropical paradise he calls home. Robinson's characters are finely delineated and credible, and his plot is solid and well crafted. Tropical Doubts: A Pancho McMartin Legal Thriller is most highly recommended.
Blood Relations
Edward Cohen and Kathy Cohen
2019 Honorable Mention
Kindle Edition
Check current price
Fiction - Mystery - Legal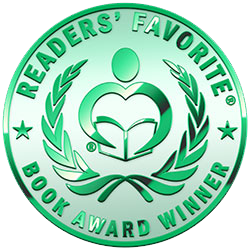 Reviewed By Viga Boland for Readers' Favorite

How far would you go to protect a beloved family member from the truth? When Kyle Cameron, protagonist of Blood Relations, discovers that his well-respected and prominent lawyer father, Jake, is having an affair with one of the beautiful female lawyers in the firm, he comes up with a radical plan to protect his fragile mother from learning the truth. But when that beautiful lawyer is found brutally murdered, and Jake is the primary suspect, Kyle now has the daunting task of defending a father who has little faith in his legal skills.

Blood Relations by Edward Cohen and Kathy Cohen offers a complex, but not unrealistic plot that grips readers from beginning to end, and just when readers think they know who actually killed the beautiful Laura ... surprise, surprise! But as engaging as the plot and trying to figure out who did the deed are the personalities of the key characters. Kyle is forever trying to meet his father's expectations, to earn his respect, not to mention his love. There is ongoing competition between father and son, and what Kyle lacks in legal skills, he makes up for by bedding as many women as he can. So expect some scenes steamier and stickier than the New Orleans humidity.

Being a legally based story, there are some interesting insights into how the justice system works, along with how much is not as it seems, or should be. This is the world of the wealthy: money, power and reputations are always at stake and murderers aren't the only criminals. If Blood Relations sounds like your kind of reading, don't hesitate to pick up this novel: you won't be able to put it down.
Contact Author -