Recommend this book:
The Dining Car
Eric Peterson
2017 Silver Medal
Kindle Edition
Check current price
Fiction - Literary
Reviewed By Joel R. Dennstedt for Readers' Favorite

One reader of Eric Peterson's novel, The Dining Car, describes perfectly the nature of its central character Horace Button - a celebrity editorialist on all things cultural but specifically gastronomical - as Falstaffian. Physically huge and attitudinally challenged, a drinker par excellence, Horace provides the gravitational focus around which this book and its dazzling characters revolve. Even the narrator of this story, a conscripted bartender for Horace's uniquely chosen manner of transportation - a handsomely reconstituted, elegant, 1932 Pullman-built, private railroad car - cannot escape the black-hole entrapment of Horace's over-sized personal charisma. Horace is a drunk. The most cultured, opinionated, ornery, bellicose, and anachronistic drunk one might ever be disinclined to meet. The reader likewise succumbs to such astronomical force with the ambivalent love-hate feelings shared and endured by every incidental character in the book. The saving grace? From the very inception of its gloriously slapstick, eye-popping introductory scene, The Dining Car promises and delivers nothing less than a Falstaffian feast of fun.

Do not, however, be misled by such a fun-filled promise. There are moments of genuine pathos embedded in Eric Peterson's roller-coaster book, The Dining Car. Such an unredeemable character as Horace is duly bound to come with some satisfying surprises. And though this most definitely remains a character-driven book, dominated by a truly unforgettable "character-at-large," prepare also to be pleasantly surprised by the masterful prose offered up here by the author, whose pacing, descriptions, dialogue and plotting are seamlessly and effortlessly impeccable, allowing one to fully concentrate his attention upon the fine, if most eccentric, gourmet dining experience of a lifetime.
Recommend this book:
Even in Darkness
A Novel
Barbara Stark-Nemon
2017 Gold Medal
Kindle Edition
Check current price
Fiction - Literary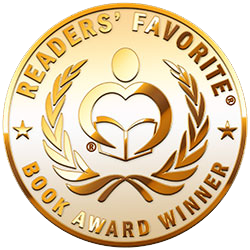 Reviewed By Divine Zape for Readers' Favorite

Even in Darkness: A Novel by Barbara Stark-Nemon is a lyrical tale that explores a family saga, taking the reader through three generations of the family and through three different continents. Kläre Kohler is born into a wealthy German-Jewish family, and the future is nothing but bright; however, things are not always the way we dreamed they would be. Her story becomes one of survival as the world around her teeters towards destruction. In these pages, readers will be introduced to characters and a family they will cherish, even after closing the book, and they will follow Kläre's heartbreaks, hurts, resilience, and unforeseen journey of love.

Barbara Stark-Nemon is an incomparable storyteller and she has crafted a story with compelling historical and human references. The reader is immediately pulled in by the beauty of the prose, which captures the setting brilliantly, offering readers a gorgeous treat of exquisite scenes and colors, delivering vivid images, and transporting them to places they can easily visualize. The intricacy of the plot is arresting and the reader is catapulted from one surprise to another. I enjoyed the way the author writes about family and how she explores the psychological conflict in the story, featuring amazing streams of consciousness. Apart from the high quality of the prose, the reader is thrilled by well-crafted dialogues that are both character-driven and plot-enhancing. Even in Darkness: A Novel is a great read and there is no doubt that the author has a wonderful gift for plot and character. Engrossing and exceptionally satisfying!

Contact Author -