The Alchemy of Noise
A Novel
Lorraine Devon Wilke
2019 Gold Medal
353 Pages
Check current price
Fiction - Literary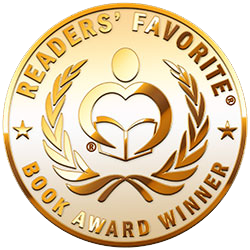 "Infused with beauty, humor, and pain, The Alchemy of Noise is a modern American love story that asks if love can bridge the distance between two Americas."

—Laura Nicole Diamond, author of Shelter Us and Deliver Me




In a world so full of lonely people and broken hearts, Chris Hawkins, a black sound engineer from Chicago's south side, and Sidonie Frame—white, suburban-raised, the head manager of one of the city's most elite venues—meet by work-related happenstance and fall quickly in love, convinced that by that act alone they can inspire peace, joy, and happiness in the world around them. The world, however, has other ideas.




Their meeting is serendipitous. Chris, who owns and runs his company, largely spends his time surrounded by members of his own community; Sidonie, conversely, is rarely outside the environs of work and its predominantly white staff and clientele. But when the club's sound manager goes AWOL on the night of a big event and Chris is hired to come in as a last-minute replacement, their destinies collide.




Immediately drawn to each other, they fall quickly into an unexpected and thrilling relationship, inspiring myriad reactions amongst family and friends on both sides of the racial divide. But even as their love story evolves, day-to-day tensions, police disruptions, and the microaggressions Chris constantly encounters as a black man in the gritty environs of Chicago become a cultural flashpoint, challenging Sidonie's privileged worldview and Chris's ability to translate the unfolding events. After a random and gut-wrenching series of police encounters shakes their resilience, it's the shattering circumstance of a violent arrest—one in which Chris is identified as a serial vandal and potential rapist—that sends their world into free fall.




He claims his innocence; she believes him. But the forces pushing against them are many and oppressive. With a looming trial, the dissipating loyalties of key allies, and unforeseen twists triggering doubt and suspicion, Sidonie and Chris are driven to question what they really know of each other and just whom to trust, leading to a powerful and emotional conclusion.




Lorraine Devon Wilke's third novel, The Alchemy of Noise, ventures beyond the humor and pathos of family drama explored so cleverly in her first two novels to dig deep into the politics of contemporary culture. At its heart a love story, it explores the complexity of race in a suspenseful drama driven by issues of privilege, prejudice, police profiling and legal entanglements, and the disparities in how those provocative themes impact the various and diverse characters involved.
Jerkwater
Jamie Zerndt
2019 Silver Medal
246 Pages
Check current price
Fiction - Literary
Set in Mercer, Wisconsin, where tensions over Native American fishing rights are escalating, JERKWATER is told from three alternating points-of-view:

Shawna Reynolds, a young Ojibwa woman who doesn't much care for white people to begin with, and who is quickly being pulled in a direction she may no longer have a desire to resist;

Kay O'Brien, Shawna's 64-year-old, usually drunk, neighbor who is still grieving the loss of her husband;

And Kay's son, Douglas, who now finds himself in charge of running the family's auto repair shop while dealing with his own feelings of guilt.

JERKWATER is a story about the racial tensions churning just beneath the surface of what often appears to be placid, everyday American life.

Pushing the River
Barbara Monier
2019 Bronze Medal
247 Pages
Check current price
Fiction - Literary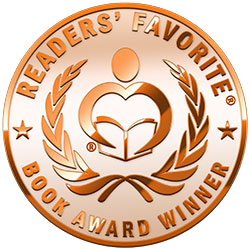 BRONZE MEDAL WINNER, LITERARY FICTION, 2019 READERS' FAVORITE AWARDS

Rick Kogan, Chicago Tribune: "A remarkable book. An unbelievable pleasure. Stylish. Packs an emotional punch."

In Pushing the River, Barbara Monier's third novel, a family crisis erupts when a fifteen-year-old becomes pregnant and decides to keep the baby.

Madeline describes her house as an empty shell inhabited by ghosts. She has been living alone for years, keeping to a few rooms, surrounded by the possessions of her ex-husband and grown children. Over the course of four months, people accumulate in the household one by one—including Madeline's new love interest, who unexpectedly shows up carrying grocery bags full of his clothes.

Pushing the River is told largely through Madeline's eyes. As we discover how she came to "push the river," the unfolding action is interspersed with Madeline's memories of her own mother, driving a message of sometimes-anarchic confusion, occasional angst, and powerfully abiding love across the generations of a familiar American family.
Dear Jane
The final book in the Highbury Trilogy, inspired by Jane Austen's 'Emma'.
Allie Cresswell, A Lady
2019 Honorable Mention
511 Pages
Check current price
Fiction - Literary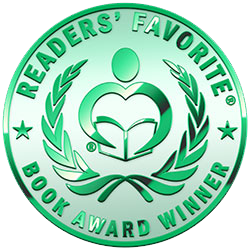 Winner of an 'Honourable Mention' award in the Readers' Favourite 2019 competition and recipient of the coveted One Stop Fiction Five Star Award.
** "Lovingly-crafted and brilliantly executed Dear Jane (and the entire Highbury Trilogy) is an outstanding companion and tribute to Jane Austen's Emma. Rich with comprehensive detail, thoughtful developments and emotive prose." Austenesque Reviews.**
The final instalment of the Highbury trilogy, Dear Jane recounts events hinted at but never actually described in Jane Austen's Emma; the formative childhood years of Jane Fairfax and Frank Churchill, their meeting in Weymouth and the agony of their secret engagement.
Orphaned Jane seems likely to be brought up in parochial Highbury until adoption by her papa's old friend Colonel Campbell opens to her all the excitement and opportunities of London. Frank Weston is also transplanted from Highbury, adopted as heir to the wealthy Churchills and taken to their drear and inhospitable Yorkshire estate. Readers of Emma will be familiar with the conclusion of Jane and Frank's story, but Dear Jane pulls back the veil which Jane Austen drew over its remainder.
All But What's Left
Carrie Mumford
2019 Finalist
412 Pages
Check current price
Fiction - Literary
"Sharp in both wit and sorrow, readers will keep changing their minds about Hannah's path until the very end." —Theanna Bischoff, author of Left, Swallow and Cleavage

In this haunting debut novel, Carrie Mumford tells an achingly-relatable story of first love, the intricacies of memory, and finding the strength to follow one's own dreams.

Since her mother's tragic death, Hannah has known how her life would turn out: she'd marry her high school sweetheart, take over her father's ranch, and live happily ever after. So when her boyfriend starts dating someone else, and her father decides to put the ranch up for sale, Hannah's perfect plans crumble like the soil in the drought-ravaged fields. But when travelling ranch hand and rodeo star Will Ludlow shows up, Hannah begins to question everything she once believed to be true.

Perfect for fans of Catherine Ryan Hyde and Nicholas Sparks, All But What's Left is at once an emotionally triumphant coming-of-age story, a rumination on the nature of family secrets and memory, and a novel that reminds us first love(s) are never forgettable. Seamlessly weaving between three points in Hannah's life, All But What's Left is a book that asks: What do you do when finding happiness requires breaking someone's heart—maybe even your own?
The Lion Trees
Owen Thomas
2019 Finalist
826 Pages
Check current price
Fiction - Literary
What if survival required you to unlearn who you are? How far would you fall to save yourself? Sometimes happiness is a long way down.
The Johns family is unraveling. Hollis, a retired Ohio banker, isolates himself in esoteric hobbies and a dangerous flirtation with a colleague's daughter. Susan, his wife of forty years, risks everything for a second chance at who she might have become. David, their eldest, thrashes to stay afloat as his teaching career capsizes in a storm of accusations involving a missing student and the legacy of Christopher Columbus. And young Tilly, the black sheep, having traded literary promise for an improbable career as a Hollywood starlet, struggles to define herself amid salacious scandal, the demands of a powerful director, and the judgments of an uncompromising writer.
By turns comical and poignant, the Johns family is tumbling toward the discovery that sometimes you have to let go of your identity to find out who you are.
[A] cerebral page turner…a powerful and promising debut.—Kirkus Reviews
[Five Stars]…[A] powerful, gripping and realistic story…The Lion Trees does what so very few great novels can: it will take a lot out of you, but leave you with much more than you had when you began —Pacific Book Reviews, a five star review.
Model Marine: A Novel
Sondra Sykes Meek
2018 Gold Medal
284 Pages
Check current price
Fiction - Literary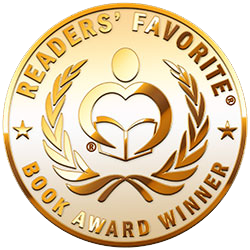 Award-Winner in the Military category of the 2018 American Fiction Awards! ***** Molly Monroe had her future planned out for her. When she makes an impulsive decision to join the Marine Corps, her boyfriend breaks up with her, her brother bears the burden of guilt, and her mother feels betrayed. The people in Molly's life have always tried to protect her, but she wants to protect herself. As a Combat Camera Marine, Molly observes and records her environment from behind the lens, where image shapes day-to-day life. After she is wounded during a combat deployment, her dreams are frightening, and her memories are a kaleidoscope of scattered and chaotic scenes; a collision of past and present, real and unreal. Snapshots in time. Glimpses of war. Fragments of love: lost and found. This story unfolds through multiple perspectives and as the negatives and positives develop, an image of the Model Marine is sharpened into focus.
Dreaming of Oranges
An Unreliable Memoir
Marcelline Thomson
2018 Silver Medal
286 Pages
Check current price
Fiction - Literary
Two young women, fresh out of an exclusive college in Westchester, thumb their noses at the conventions of marriage and middle class life to seek adventure. It is 1961. Inspired by Lawrence Durrell's Alexandria Quartet, armed with charm, good looks and wit, they set off on a journey to the Middle East and find more than they bargained for. They compete for the love of a handsome young Cypriot and become ensnared in a web of secrecy that will send them careening through the cloak and dagger world of the region's politics until forced to flee into the desert for safety. Their fraying friendship may not be enough to pull them through as they come to terms with loss of innocence, loss that characterized their country as America went from Camelot to the assassination of John F. Kennedy. Sirrine is a self-described Mediterranean type from the Midwest, Jean a blonde New York sophisticate—or so she seems on the surface. Their story is poignant, heartbreaking at times, but also told with comedy and flair. Reliable or not, this evocative "memoir" is totally engrossing.
Dog Logic
Tom Strelich
2018 Bronze Medal
395 Pages
Check current price
Fiction - Literary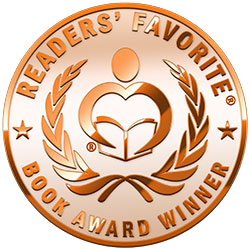 Funny, inflammatory, and weirdly prophetic

Hertell Daggett is the damaged caretaker of a failing pet cemetery on the outskirts of Bakersfield, and he's just discovered a lost civilization. Well not lost 

so much

 

as just, misinformed -- they've been living beneath the pet cemetery due to some bad information they got back in 1963 about the end of the world, and were completely unaware that the world had wobbled on without them. Hertell leads the duck-and-cover civilization into our glorious, mystifying, and often dismaying world, and in the process, finds a love he never quite lost and a future he never quite imagined.
Silver Winner 

Foreword INDIES Book Of The Year Award - Science Fiction

Bronze Winner 

Readers' Favorite Award - Literary Fiction

Finalist 

National Indie Excellence Awards - Contemporary Novel
Peregrine Island
A Novel
Diane B. Saxton
2018 Honorable Mention
288 Pages
Check current price
Fiction - Literary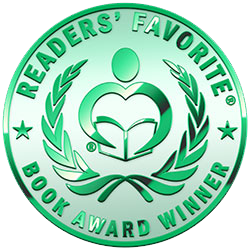 PEREGRINE ISLAND is the recipient of the following 9 literary awards:

2017 Winner of the New York City Big Book Award for Mystery

2017 Best Book Awards Finalist in General Fiction for Fiction, for Literary, and for Mystery & Suspense
2017 Winner of the National Indie Excellence Award for Regional Fiction: Northeast
2017 Distinguished Favorite in Literary Fiction by Independent Press Awards
2017 International Book Awards Finalist for Literary Fiction
2017 National Indie Excellence Award Finalist for Fiction
2017 Bronze Award for US Northeast Fiction from the Independent Publisher (IPPY) Book Awards
2018 Reader Views Literary Award Finalist and Honorable Mention for Adult - Fiction
2018 A Reader's Favorite literary fiction award winner
2018 Semifinalist, Somerset Award for Literary Fiction, Chanticleer International Book Awards
~~~~~

Literary Mystery Highlights an Heirloom Painting on Long Island Sound and
the Relationships between Three Generations of Women
Part "who-done-it" and part family drama, this award-winning novel
reveals that neither people nor paintings are always what they appear to be
Contradictory relationships within troubled families are nothing new, but the award-winning psychological novel written by well-known journalist Diane B. Saxton elevates these relationships and the mysterious heirloom painting that both exposes and unites them to an art form.
Peregrine Island interweaves the stories of three generations of women, one valuable painting, the artist who created it, and those who would do anything to possess it – including kill.
Lush with sensory details, this psychologically complex mystery novel is set on a private island in the middle of Long Island Sound. It begins when the family's lives are turned upside-down one summer by so-called art experts, who appear on the doorstep of their isolated home to appraise a favorite heirloom painting. When incriminating papers along with two other paintings are discovered behind the painting in question, the appraisal turns into a full-fledged investigation and detectives are called into the case— but not by the family whose members grow increasingly antagonistic toward one another.
During the course of the inquiry and as the summer progresses, the family members discover new secrets about one another and new facts about their past. Above all, they learn that neither people nor paintings can be taken at face value.
2018 Semifinalist, Somerset Award for Literary Fiction, Chanticleer International Book Awards
Contact Author -