Recommend this book:
Why the Heck Aren't We Already Doing This Stuff?
12 New Policy Ideas Even a Congressman Could Understand
Al Lewis
2011 Gold Medal
252 Pages
Check current price
Non-Fiction - Business/Finance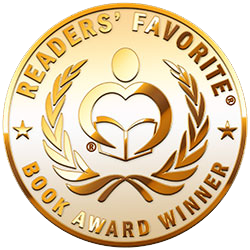 Reviewed By Bernadette Acocella for Readers' Favorite

Why the heck isn't this book a bestseller? Al Lewis doesn't believe that the government should continue doing things that don't work simply because that's the way things have always been done. Lewis has written a smart, hilarious book that says exactly this, and includes ideas from his blog about how to improve the economy. His use of the term "Methadone economy" to describe an economy which is dependent on government spending to increase growth is one of the unique ways he helps readers understand his "out of the box" ideas. Tired of solutions to our economic woes that involve stimulus checks and government subsidies, Lewis has twelve suggestions that might just change the way Americans do business and handle their money. Topics like tax refunds, mortgages, gasoline, and healthcare are what you might expect to find in an economics book, but not the way Lewis discusses them. Nor would you ever guess what he has to say about the penny. Such ideas are creative, clever, and worth some serious investigation by our lawmakers.

This is one of the only books I have ever read that was both laugh out loud funny and extremely thought-provoking. Even if you are like me and have absolutely no background in economics, you will still understand and enjoy this book. I found myself completely engrossed in it and wondering what would come next. Lewis will draw you in with his hilarious introduction, and then surprise you with his thoughtful, logical suggestions for encouraging economic growth. His humorous way of boiling down complex ideas into words I could actually understand made me laugh and seriously ask why these common sense suggestions have not been implemented. His writing is clear and thankfully you won't find a lot of jargon that might normally dissuade the average reader from a book about economics. Included at the end of each chapter are responses from Lewis to positive and negative comments that bloggers posted about each of the ideas he outlines, another helpful aspect of the book. I highly recommend this book to anyone who is curious about economics, open to new ideas, or just likes to laugh.
Contact Author -