Recommend this book:
Touching the Wire
Rebecca Bryn
2019 Gold Medal
360 Pages
Check current price
Fiction - Historical - Event/Era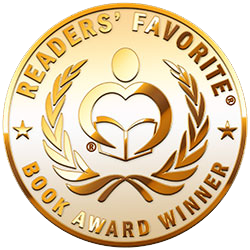 Auschwitz 1944: 'He had no way to tell her he'd saved her life: no right to tell her to abandon hope.'
Walt is a doctor in the women's infirmary in Auschwitz-Birkenau, a Nazi death camp in Poland, when Miriam, a Jewish nurse, steps down from a cattle wagon and into his heart. In an attempt to save her, he enrols her as a nurse, and together, they fight to save their patients, joining the camp resistance and risking death. Liberation throws them from one hell into another, and Walt is forced onto the March of Death through Poland's bitter winter, leaving Miriam sick with scarlet fever. Can he escape with vital medicine to save her? England 1970: In order to protect his post-war family, Walt hides stolen evidence, which should have been used to convict Nazi war criminals. The truth, a promise not kept, and his own cowardice haunt him, and as a way of dealing with his guilt, he contrives an elaborate puzzle, not expecting his determined granddaughter, Charlotte, to unravel it.Touching the Wire is split into two parts and is a present-day mystery as well as historical fiction. Part One transitions between 1944/45 Auschwitz and 1970s England and tells of Walt and Miriam's love, promises made, and their struggle for survival. More of their story is revealed in Part Two as Charlotte searches for the truth her grandfather couldn't tell her - a truth that blows her 'safe' world apart.
'Heartbreakingly beautiful. Relentlessly compelling.'
GOLD MEDAL WINNER historical fiction Readers' Favorite Book Awards 2019
FICTION BOOK OF THE YEAR - IAN Book Awards 2019OUTSTANDING HISTORICAL FICTION PRIZE - IAN Book Awards 2019 A fictional tale of love, faith, cowardice, and courage, and a tribute to everyone who bore the Auschwitz tattoo or were interred in Nazi death camps during WW2, this novel is inspired by real events. How many died in the Holocaust? An inescapable part of Jewish history, Mengele's medical experiments, carried out under the auspices of war and Hitler's obsession with a master race are hard to understand, impossible to condone, and difficult to imagine forgiving. The human spirit that finds love in such a place must be rare, but a person in dire circumstances will grab at a kindness where it is offered. Such is the premise of this story, and it asks the question, could you forgive?
Any errors are my own.
Excerpt: "A young woman bent to retrieve her possessions. An SS officer strode past. 'Leave. Luggage afterwards.' She stood wide-eyed like a startled deer, one arm cradling a baby. Beside her, an elderly woman clutched a battered suitcase. The girl's eyes darted from soldier to painted signboard and back. 'What are we doing here, Grandmother? Why have they brought us here?' The wind teased at her cheerful red shawl, revealing and lifting long black hair. She straightened and attempted a smile. 'It'll be all right, Grandmother. God has protected us on our journey.' Voices rasped, whips cracked, dogs barked. An SS officer pushed towards a woman of about fifty. 'How old?' She didn't respond, so the officer shouted. He edged closer. As a doctor, he held a privileged position, but he'd also discovered he had a gift for languages. He translated the German to stilted Hungarian, adding quietly. 'Say you're under forty-five. Say you are well. Stand here with the younger women.' He moved from woman to woman, intercepting those he could. 'Say you are well. Say your daughter is sixteen. Say you can work or have a skill. Say you aren't pregnant.' Miriam's eyes glistened. 'May He rescue us from every foe.' She touched her grandmother's cheek, a gentle, lingering movement, and placed a tender kiss on her baby's forehead. She moved to stand where he pointed. Miriam's eyes met his. He had no way to tell her he'd given her life: no right to tell her to abandon hope. 'Holy Mary, mother of God, pray for us sinners, now and at the hour of our death.' "Readers' reviews are hugely appreciated. If you love this story, please tell your friends.
Contact Author -