Recommend this book:
Top-To-Bottom Home Organizing
A Complete Guide to Organizing Every Room in the Home
Caralyn Kempner
2019 Gold Medal
Kindle Edition
Check current price
Non-Fiction - General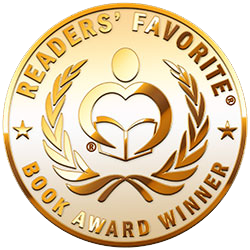 Reviewed By Vernita Naylor for Readers' Favorite

With the hustle and bustle of life today, everyone is always looking for ways to get things done quickly. Did you know that being organized in anything from your job and career to your personal life can actually save you a lot of time, money and effort? In this awesome book, Top-To-Bottom Home Organizing by Professional Home Organizer Caralyn Kempner, you will learn everything to help you become organized. In this book you will discover that organization is a process. This process takes a lot of time to undo what you've been doing, so don't rush it. It also takes an intentional mind to begin the process in order to not only begin but to complete the tasks. "Mostly, people don't know where to begin or how to approach organizing. This book helps to guide you through various organizational tasks by breaking down each task into manageable steps that can be spread out over time," says Caralyn.

This book is for anyone, whether you are looking to organize your garage, bathroom, kitchen, bedroom or home office. You can begin at any section or chapter that is important to you because each is self contained and stands on its own. I enjoyed this book for so many reasons but a few essential things to help streamline the process that stood out were: Illustrations to help you to visualize the results; Top Organizational Tips; Best practices for home organizing; Simple instructions that anyone can follow without feeling overwhelmed; Organizational Challenges; Types of hangers, closet organizers, and shelving; Cosmetics Tips.

With a book of this magnitude, it displays the essence of your mind because if your mind is cluttered then your home becomes that as well. A clean mind creates an element of clarity, balance and peace. For me, if things are organized then I am able to locate things quickly, become efficient and avoid buying stuff that I already have but didn't know that I had. The book also gives the feeling as if Caralyn is there with you, walking you through the process and then leaving you with some systems on how to maintain all of the hard work that you have put into organizing your home. Even if you are downsizing or live in 500 square feet, this book is ideal for you. That's not all. Caralyn has dedicated other resources to keep you to stay up-to-date on the latest advice and other how-to's on home organization. If you want to see a change, improve and declutter your home. It's important to add this book to your library.
Contact Author -