Recommend this book:
They Must Be Monsters
A Modern-Day Witch Hunt - The untold story behind the McMartin phenomenon: the longest, most expensive criminal case in U.S. history
Matthew LeRoy and Deric Haddad
2019 Gold Medal
398 Pages
Check current price
Non-Fiction - True Crime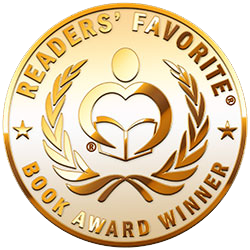 It began on August 12, 1983, when a disturbed woman's bizarre accusation ignited hysteria across the small Southern California community of Manhattan Beach.
Driven by over-zealous investigators and a sensational news media, the legend of The McMartin Preschool became the "case of the century"—the longest, most expensive criminal trial in United States history.
Four years later, in the spring of 1988, in the midst of the ongoing frenzy, authors Matthew LeRoy and Deric Haddad, students at San Diego State University, left school to follow the case, a path that led them to Manhattan Beach, an upscale community where a vortex of suspicion left most residents leery of outsiders.
In this instance, however, where the inquisitors were two unassuming college students, many opened their doors . . . and they had so much to say.
Through the summer of 1990, the authors conducted over one hundred interviews, as they bonded with key players on both sides of the conflict. No other journalists or network reporters were able to obtain such a diverse range of sources.
Now, thirty years later, this extraordinary event comes to life.
Written in a creative non-fiction format, They Must Be Monsters is told through the eyes of the "mother who started it all." Using exclusive content—her volume of lost archives—the depth of her paranoia is unveiled; the portrait of a schizophrenic woman whose dark visions became a microcosm of the community around her. These authentic, never-before-seen documents finally bring an end to the mystery behind her fateful accusations.
The events of Manhattan Beach are true, an untold story, the calamity of an upscale seaside town gripped by fear, where friends turned on neighbors in a frantic campaign of misguided retribution—a devastating crucible that afflicted a generation of innocent people, an event eerily similar to the Salem Witch Trials of 1692.
It's a tale of horror, rage, superstition, and faith; a shameful moment in American folklore that's been erroneously ignored by historians—a great injustice that should've never taken place—but,as history tends to repeat itself, most tragically did.

Contact Author -