Recommend this book:
Shotgunned
The Long Ordeal of a Wounded Cop Seeking Justice
Dana Owen
2018 Bronze Medal
341 Pages
Check current price
Non-Fiction - True Crime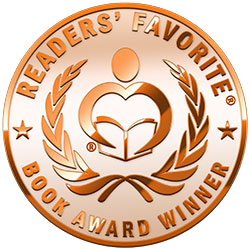 Reviewed By Viga Boland for Readers' Favorite

So often, too often, we read stories about corruption in the police force, or question whether a cop did the right thing when he shot someone he believed was a threat to himself or others. We shake our heads wondering what to think about these men in uniform. That's why it's refreshing…not to mention important…to read an honest story like Shotgunned, the heart-touching memoir of the author, Dana Owen, a cop who nearly died fulfilling his mandate to serve and protect. When Dana and his partner, Bob, responded to the report of a hi-jacked truck, little did Dana know that shortly after he'd nearly die from two shotgun wounds to his head that would leave him suffering severe headaches for the rest of his life. Nor did he know that it would be 11 years before the robbers would receive their just deserts, which might not have happened if it wasn't for his own dogged determination to find out who had shot him and left him for dead.

In the meantime, while Dana had the support and admiration from his fellow officers, he and Bob copped criticism from a police captain who didn't feel they deserved accolades and medals for their valor since they hadn't caught the perpetrators. While this hurt, it also fuelled Dana's desire to nail these felons.Over the years, while Dana pursues whatever channels he can find, he also fills us in on what it's really like to be a cop, the many gruesome scenes to which they are subjected, and the effects such events have on their psyches, and also on the lives of their families. It's much too easy while we read, listen to and watch media reports to form unfair and uninformed judgements about the police, what they have done and why. It takes courageous men like Dana Owen to speak up and tell it like it really is.

Shotgunned will, of course, be of interest to other members of the force, but for those who aren't policemen, this book will enlighten and sometimes frighten readers. If ever there was a time that the adage about walking a mile in someone's shoes applies, it certainly does here. Shotgunned is not written by a polished author: it's written in simple language, using dialogue and descriptions that anyone can understand and relate to…and that makes it a most enjoyable, informative read. This is one human being talking to others and we come away enriched by the conversation. Bravo to Dana Owen for telling us, and showing us what no media reports can: the heart and soul of a good cop.
Contact Author -