Recommend this book:
Ronald the Grump
A Contemporary Fairy Tale For Adults
Richard S. Arthurson
2017 Bronze Medal
29 Pages
Check current price
Fiction - Humor/Comedy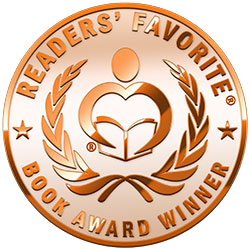 Reviewed By Rosie Malezer for Readers' Favorite

Ronald the Grump: A Contemporary Fairy Tale for Adults is a satirical short story written by Richard S. Arthurson and illustrated by Elizabeth Austerlitz. In the magical land of Angelica, the people rely on seeds to survive. In the past, every Angelican had enough seeds, which brought about many healthy crops and ensured that nobody suffered or went without. One day, some Angelicans became greedy and started to hoard as many seeds as they could. Over time, these greedy Angelicans evolved into Ogres, constantly taking as much as they could from the poor for their own pockets and bribing the people in charge so that unethical favors would be done for the Ogres. One mutant orange Ogre, Ronald, was always filled with loud noise and anger, so people called him Ronald the Grump. Ronald was the greediest Angelican of them all. He made promises to many people and took all their money, but when they cried foul, Ronald the Grump lied and said he didn't do it. When Ronald decided he wanted to rule Angelica, he told all of the people that Angelica's neighbors were the reason they were poor, and if they voted for him, he would reward his voters with more seeds than they could ever possibly need. In order to continue the farce of the neighbors being responsible for Angelica's destitute citizens, Ronald decided to tell all Angelicans he will build a wall around Angelica to keep those neighbors out.

Written in a Choose Your Own Adventure style of modern history, Ronald the Grump is a literary satire of epic proportions regarding Angelica's rise and fall, when two Angelicans – Ronald the Grump and Helen of Linton – go head to head in order to gain control of a country which had once been fair and (relatively) peaceful. Richard S. Arthurson's freakishly realistic fairy tale, accompanied by the amazingly bright and artistic talents of Elizabeth Austerlitz, certainly probes into the real-life problems which most of the world is currently experiencing. With the moral of the story being Look Before You Leap, I recommend this book to all readers, irrespective of your support for Helen or Ronald, for the clever and humorous way in which it is written. Ronald the Grump: A Contemporary Fairy Tale for Adults had me laughing out loud in many places, while frowning and cringing in others. If this book doesn't get your grey matter working overtime, ensuring you put a lot of thought into what goes on your ballot paper, not much else will.
Contact Author -