Recommend this book:
Reconstructing the Shield of Achilles
An Artistic Reconstruction and Exploration of the Ingenious Ancient Greek Weapon Immortalized by Homer in Book 18 of the Iliad
Kathleen Vail
2019 Bronze Medal
190 Pages
Check current price
Non-Fiction - Art/Photography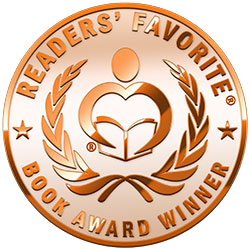 Filled with intimate glimpses of ancient Greece, this book
 offers an exciting exploration of the spectacular shield created for Achilles by Hephaistos, the ancient Greek god of the forge. Featuring images of the life-size shield she created in brass, Vail also offers a new verse translation of Homer's elaborate description from Book 18 of the 
Iliad
, as well as abundant photographs of ancient Greek vases illustrating the Trojan War. Chasing the raging Achilles through the blood and gore of war, Vail then launches an expedition in search of Achilles' immortal shield after his epic death on the battlefield of Troy.
True to Hephaistos' word, Achilles' divine armor offers the hero a path to revenge, the fulfillment of his destiny, and his key to immortal glory. But as he prepares for battle, Achilles is not blazing with heroic fervor. He's burning with unrestrained grief, mourning for his beloved Patroklos, trusted chariot driver and brother in arms. This was the friend with whom he shared everything, especially his heart. Lost to the heat of battle, laid low at the hand of Hektor, slain of life and stripped of armor, his beloved is lost to the ravages of war. 
Filled with a passionate hatred of war, Achilles swears he will fight the whole Trojan Army single-handed until he takes revenge and brings the Trojan War to its epic end. Donning his new armor, Achilles shines from head to toe in blazing bronze, his body emitting a halo of flames. 
Homer brings it all together, right here. Life and death, revenge and hate, righteousness and evil, glory and fate. The voices of the muses strain to the point of breaking as their song empowers Achilles with supernatural fire. Lifting his shield and charging into war, the epic weight of Achilles' fate tips the scale of Justice in favor of Peace, ushering in the closing act of the Trojan War. 
From the Foreword by Dr. James A. Arieti, Grave H. Tompson Professor of Classics, Hampden-Syndey College, Virginia:
The arms are presumably lost, but fortunately for us, Kathleen Vail has reconstructed it. 
Using her Homer the way Schliemann used his, she has excavated from the text the shape and composition of the shield of Achilles. In so doing she has confounded some of the critics, who claimed it could never be done. 
"Detailed reconstruction of the shield is impossible,"
 writes Webster. 
"...nothing so comprehensive and detailed as this could ever have been seen by Homer or his audience,"
 says Hogan.
"It is not to be supposed that the poet had ever seen such a shield as he describes,"
 claims Gardner.
Finding artworks of roughly contemporary handiwork, she documents the illustrations and shows that indeed they could have been found on a shield such as Homer describes. It took a god one night to construct the shield; it has taken Ms. Vail-a mere mortal-five years of work and study to complete hers. 
Reading Homer's description of the shield while looking at the illustrations will compel one to read slowly, savoring the details. Vail has changed the words back into gold and silver; she has revivified the text. She supplies the modern reader with an image for his mind's eye to grasp on to. She has provided for us a glimpse of the world of archaic Greece.
Contact Author -