Recommend this book:
Project 137
Seth Augenstein
2019 Honorable Mention
298 Pages
Check current price
Fiction - Thriller - Medical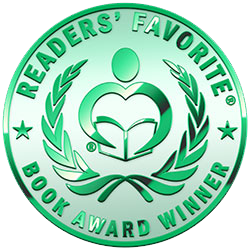 Reviewed By Viga Boland for Readers' Favorite

In 2087, it's not unusual for folks to live well into their hundreds. Medical miracles, like saving folks who should die in a car accident, are commonplace, thanks to machines that scan, pinpoint and repair wounds quickly. In 2087, smart phones have been replaced by Atmans, and everyone has one embedded in their arms. Folks keep themselves alert by sniffing energy sticks. The most popular TV show is "How Low Can you Go" where people do the indescribable to win money. And yet, oddly enough, for the average person, transportation is still by car, some of which are very old models. What a strange future world! For Dr. Joe Barnes, other than his newly pregnant wife, his patients are his primary concern. When inexplicably not only his patients, but even doctors start dying from what looks like bubonic plague, Dr. Barnes, with the help of his century-old mentor is hell-bent on finding the cause. What he uncovers, too late for hundreds of people, has its roots in World War 2. What he also uncovers is how many of his colleagues are not who he thought and that both he and his wife could very soon join the pyre of bodies piling up in the hospital's basement.

Project 137 by Seth Augenstein is a complex and captivating read…even for those not really into future worlds. After finishing the book and thinking about the horrific circumstances and bloody scenes depicted in this novel, I found myself compelled to research the topic of human experimentation. Could governments, and specifically in this story the US government, truly sacrifice large populations for medical science? What happens in Project 137 set in 2087 isn't all that improbable. Project 137 doesn't strain incredulity the way many futuristic books do. In fact, what happens in this novel is alarmingly possible. Seth Augenstein has done his homework researching medical experimentation in our history and has cleverly plotted this story around compelling characters, some believable and others bordering on monstrosities. But what would a riveting medical thriller be without a human monster or two? If you're hankering after a good read that will leave you thinking long after you set the book aside, pick up Project 137.
Contact Author -