Recommend this book:
Police Wife: The Secret Epidemic of Police Domestic Violence
Alex Roslin
2018 Honorable Mention
276 Pages
Check current price
Non-Fiction - Womens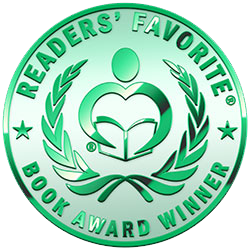 Reviewed By Viga Boland for Readers' Favorite

While not everything's perfect in Alex Roslin's approach to presenting this eye-opening, factual look into police domestic violence, Police Wife, to give it anything less than 5 stars would be unfair. What Roslin reveals in Police Wife could save a person's life, especially if that person is a woman engaged to, in a relationship with, or married to a policeman…and even if that person is herself a member of the force! What a bitter irony that those who are trained to protect the general public are, as you will learn in Police Wife, often the ones who do so much harm to those who love and trust them: their partners and their own children. The statistics and true stories Alex Roslin shares of domestic abuse by police in countries worldwide are shocking and always so very sad. Brace yourself for violence that isn't the product of a fiction writer's imagination. You will find yourself shaking your head in disbelief more than once, not just because of what happened, but because of what didn't happen after a report of police domestic violence was filed!

For instance, consider these facts: "In Florida, those accused of domestic violence had four times more chance of keeping their jobs than cops accused of theft and 28 times more than cops who failed a marijuana test." Or how about this one: "Citing FBI crime data, the study found that US police officers committed over two times more sexual assault per capita than the general population. The rate was 68 sexual assaults for every 100,000 cops versus 29 per 100,000 for the public." What is going on here? If you're thinking "cover up" or internal, rather than open and fully disclosed investigations, you'd be right. The male police brotherhood is alive and well; you don't rat on a brother even when you know he's guilty. It's easy to dismiss the little woman's complaints as being neurotic, especially when the accused cop is a decorated member of the force with an impeccable record of performance in serving and protecting the public. So where, for that matter, does a battered policeman's wife turn for help…to the batterer's buddies and bosses on the force? If everyday female victims of abuse are afraid to tell or have trouble being believed, as Alex Roslin shows time and again, it's many times harder for a policeman's wife to get help of any kind.

What's behind the male police violence? "The epidemic of police domestic abuse appears to have three main causes: power and control, derogatory attitudes toward women and impunity—a de facto licence to abuse." Once you read Roslin's explanation of that last statement, like it or not, it all makes sense. But it doesn't make any of the widespread and hidden police violence, and the secrets surrounding it right or acceptable. Nor does it even come close to fixing the horrible statistics and even deaths that have resulted from police domestic violence. As one of the additional contributors to this informative and enlightening book pointed out: "The situation will not change until an outside agency becomes accessible to the survivors of police spousal abuse. Right now, these women have no place to turn." Such agencies cannot be formed soon enough, only too late for yet another Police Wife.

Contact Author -