Recommend this book:
PIGMENT
The Limbs of the Mukuyu Tree
Renee Topper
2018 Honorable Mention
200 Pages
Check current price
Fiction - Social Issues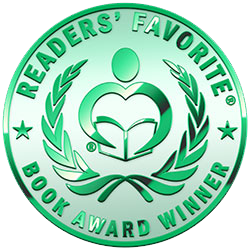 Reviewed By Jack Magnus for Readers' Favorite

Pigment: The Limbs of the Mukuyu Tree is a literary fiction thriller written by Renee Topper. Aliyah Scott was born with albinism, and her life in the United States was made challenging by the genetic factor that made her skin white, unlike the rich chocolate tones of her mother and father. But her life was infinitely easier than that of her fellow albinos in parts of Africa, particularly in Tanzania, where witch doctors and hunters preyed upon albino children, and the law did little to protect them. Albinos were considered to be ghosts, not real, live people, so how then could their murderers be charged with killing something that wasn't really alive? Children's limbs were hacked off while they were alive; their blood drunk as a curative, and sometimes, it would be their own fathers, who would offer up the child for financial gain. Aliyah wanted to be part of the solution to this tragic situation. She felt an intimate involvement in the plights of the children she would be working with at Camp Kivuli. Delila, who had accepted her as a teacher sight unseen, had grave misgivings about Aliyah's well-being while working in that country. Tanzania was the last place on earth for an American albino to be, no matter how good her intentions. All too soon, Aliyah disappeared, along with Keenan, her Irish friend. Her father, Jalil Scott, who was formerly in the Special Forces and familiar with Africa, if not Tanzania itself, was determined to find his daughter, even as he is told that it was too late, that she was gone. He would find her.

Renee Topper's literary fiction thriller, Pigment: The Limbs of the Mukuyu Tree, is a gripping and suspenseful story that addresses the plight of albinos worldwide, but particularly in Africa. I was stunned by the ferocity and violence albino infants and children are subjected to in Tanzania, and found myself involved and engaged in Jalil's quest to find his daughter. Pigment is a glorious read. The setting of the story is stunning. Topper brings the vast open savanna and the complexity of African cultures to the reader in each page of this original and compelling book. Jalil and his daughter are beautifully drawn characters with whom the reader can't help but get involved. Following as Jalil gets ever closer, despite the obstructions placed before him at every step of the way, is inspirational and exciting. Pigment: The Limbs of the Mukuyu Tree is an extraordinary work about an ongoing societal tragedy. It's most highly recommended.

Contact Author -