Recommend this book:
Meet the Websprites
Emma Mallett, Ryan Grimbly
2019 Bronze Medal
152 Pages
Check current price
Children - Fable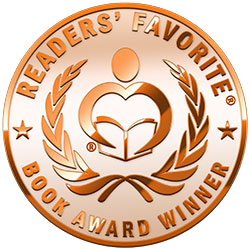 Reviewed By Jack Magnus for Readers' Favorite

Meet the Websprites is a collection of children's fables written by Emma Mallett and Ryan Grimbly, and illustrated by Ryan Grimbly. The Websprites are tiny, grape-sized beings somewhat similar to fairy folk, who live in Weebtown, located at the base of the Great Crystal Tree. The Websprites are industrious and kind. They are environmentally conscious and live in harmony with nature. Each adult Websprite has a Crystal Buddy living in the strange circular antenna found on the tops of their heads. Crystal Buddies grow on the Great Crystal Tree. Once they are ready to leave the tree, they drop and are cared for while they wait for their special Websprite friend to appear. They develop a close and symbiotic relationship with their Websprites, which is highly prized by both the Websprite and the Crystal Buddy. Boogs are not as nice as Websprites. They generally don't like to work or cooperate with others; many are bullies or are devious and tricky. Each Boog was once a Websprite, but slowly they changed on the inside and their exteriors, which became slovenly and smelly, reflected that inner regression. Boogs hate the Websprites and envy what they own, especially the Crystal Buddies.

Emma Mallett and Ryan Grimbly's collection of fables for children, Meet the Websprites, is endlessly inventive and entertaining. Through the stories contained in this book, the reader gets to see the Websprites at work and at play, and they are also introduced to the Boogs, who have terrible grammar skills on top of everything else. We witness a bossy Websprite turning into a Boog and leave the collection of fables with the hope that one particular Boog may be able to turn back into a Websprite again. I enjoyed reading the fables, especially the ones found in Chapter 3: The Faces in the Woods, which follows the exploits of Wanda and Weaver, two adventurous young Websprites, and Chapter 7: The Minnow Pond, which is a glorious lesson on nature and the lifeforms to be found in a small pond. Ryan Grimbly's masterful illustrations are deceptively simple and disarmingly profound all at once, and the lessons to be learned within the pages of this delightful collection are never preachy or didactic. Meet the Websprites is highly recommended.
Contact Author -