Recommend this book:
Kubrick's Game
Derek Taylor Kent
2017 Gold Medal
Audio Book
Check current price
Fiction - Audiobook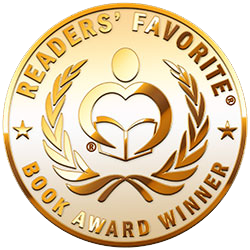 Reviewed By Scherry Jenkins for Readers' Favorite

Kubrick's Game starts out with a nerdy, socially awkward college student, Shawn Hagan, attending a film class at UCLA. He proceeds to argue with his professor, beginning with the professor's pronunciation of Stanley Kubrick's name. The disagreement goes downhill from there, but Shawn is later called into Professor Mascaro's office and is shown a photo with a message written on the back from the famous Stanley Kubrick himself. This was the first in a long line of clues establishing the "game." Shawn enlists the help of two friends, Sami and Wilson, and the game is on! But as they proceeded, they realized that they were not the only people playing this game. Students from other universities were also involved ... and some really bad guys too! The kind of bad guys with guns.

This is one of those books that you will either love or hate. For me ... I loved it! And I'm not even a film buff or a fan of Stanley Kubrick! But I AM a fan of mysteries! And Kubrick's Game had mystery on every page. About one third into the story, I didn't think the characters were very well developed, but the more I read, the more I began to "know" them. They still weren't as developed as I would have liked, but what Derek Taylor Kent did with the story line made up for that. There was a touch of young adult, college-type humor thrown in that made me chuckle, and just enough suspense to hold my intrigue. And there was a touch of romance (but no tingles and you know how I love tingles). But what really fascinated me was the game itself. This wasn't your typical scavenger hunt. This game took the type of intelligence that few people - even people in the film industry -would have.

I was provided with the audio version of this book for my review, and although I appreciated that (I love Audible!), I can't help but feel I was a bit cheated when I realized that the book itself contained pictures that enhanced the story. I may just go buy the book to see more for myself. As for the audio version, I must say that the narrator, Jonathan Frakes, was wonderful. There were two other actors used for some of the different voices. It was extremely well done. So, whichever you choose, book or audio, be prepared for an intriguing tale!
Contact Author -