Recommend this book:
Girl Behind The Veil
The Invisible Veil Series Book 1
Jalpa Williby
2018 Gold Medal
268 Pages
Check current price
Fiction - Cultural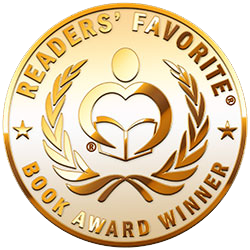 Reviewed By Cheryl E. Rodriguez for Readers' Favorite

Jalpa Williby exposes the horrific world of human trafficking in Girl Behind the Veil. Special Forces operative Kaden Reid goes undercover to rescue a young woman from a human trafficking ring in Pakistan. His mission objective - act as a client, buy her, get her out and return her safely to her father. The mission is a success, but the girl hidden behind the veil with the beautiful gray eyes pierces his soul. Salena Hamas is delivered safely to her father, but she is forever haunted by her kidnapping. Burying the tragic incident deep inside, Salena finishes college and becomes a successful journalist for the New York Times. But, Salena isolates herself behind an invisible veil. When she attends a charity event to raise awareness of human trafficking, her past collides with her present. Her hero, her savior, Kaden Reid, reappears. The opposite worlds of Kaden and Salena intersect once again. They spend a wonderful life-changing week together, but will their relationship survive another goodbye? Salena returns to work, Kaden goes on another covert mission. Their love is powerful, however, days apart turn into endless silent months; doubt, fear, and heartache overshadow Kaden's parting words, "Wait for me."

Girl Behind the Veil is the first book of Jalpa Williby's The Invisible Veil series. Williby writes an unforgettable, gripping and passionate story of overcoming tragedy. Although suspenseful and romantic, the story focuses on the post-traumatic effect of sexual abuse on its victim. The heroine is beautiful and fragile, intelligent and defiant, desiring security and stability. She is paired up with a masculine, duty or die, honorable yet tender "restless soul." The supporting cast consists of a doting traditional father, a vindictive woman from the past, new and forever friends. The plot turns predictable, then bam! Suddenly, it hits you with shocking surprises. It is an emotional landslide to the very end. Jalpa Williby writes to inspire. In Girl Behind the Veil, she raises awareness of human trafficking and cultural differences by creating dynamic characters and bringing their tragic story to life – from victim to victor.

Contact Author -