Recommend this book:
Forever Mine
Monica Burns
2015 Gold Medal
467 Pages
Check current price
Romance - Historical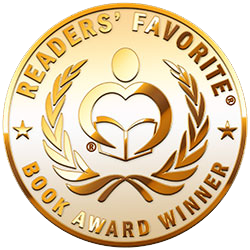 2015 GOLD MEDAL Winner, Readers' Favorite International Book Awards; 2015 BRONZE MEDAL Winner, IPPY Awards; USA Today HEA Blog 2015 Must-Read
WARNING: This book contains a proper English earl, whose frozen heart hides a tortured soul, and a feisty modern-day heroine determined to convince the man she's not the woman he thinks she is. With an endearing cast of characters this multiple award-winner is sure to earn a place on the keeper shelf.

Thrown back to the year 1897, Victoria Ashton is mistaken for, and forced to impersonate, the spiteful, unfaithful Countess of Guildford, who's been missing for three weeks. Despite Victoria's attempts to convince the earl she's not his wife, her double's infidelity and lies make it difficult, especially when Victoria falls in love with a man who loathes her.

Nicholas Thornhill, Earl of Guildford, is plagued with rumors he murdered his missing wife. When she unexpectedly reappears, he scoffs at her latest in a long string of lies. But the changes in Victoria make him to alter his opinion as he forges a bond with her that crosses the boundaries of time.

NOTE: This book is a 125,000 words. For readers who do not enjoy sex scenes, there is 3.75% (16 pgs out of 443) of sexual content in this book.

The F-word occurs 34 times in this 443 page book or 1% of the entire book.Men as a general rule have used the F-word long before the Victorian era, which this book is set in. The difference between the men in the past & men of today is that they didn't use the word in the company of women.


The author chose to use the F-word because it fits a male reaction to frustration and anger. It is a visceral word with a guttural sound that projects the emotion of outrage in a harsh and visceral manner. Say it out loud with force. Men are sometimes crass & crude with other men. In contrast to the use of the F-word the author refuses to use the word sh*t as it evokes an image of filth and bodily waste. Please factor this information into your buying decision.

If you are uncomfortable with these numbers, it is doubtful you will enjoy the read.

For readers of time travel romance who enjoyed OUTLANDER and A KNIGHT IN SHINING ARMOR.... "Forever Mine is the best time travel romance I've ever read, rivaling Jude Deveraux for intensity and chemistry between the hero and heroine." — Lucy Monroe, USAToday bestselling author

"With Forever Mine, Monica Burns delivers another gorgeous and deeply emotional story with a smart, strong-willed heroine and a tortured and oh-so-sexy hero." -- Vanessa Kelly. Bestselling author of historical romance

"Monica Burns has once again gotten me to read and love a historical romance! Forever Mine is a phenomenally written story of a love that surpasses the barriers of time. At the end I cried ugly, gut-wrenching tears which I rarely do. The emotional last few chapters bled through my Kindle and directly into my soul. Monica Burns has written something truly magical. Forever Mine surpassed my expectations by miles and then kept on going." -- Nikki Brandyberry, Ramblings from a Chaotic Mind

This book is like the center of an Oreo, the best part of the cookie. Monica Burns has captured true [time travel] romance and woven it into a time travel/reincarnation tale. The characters are so well developed and true. -- Joann Ferrara Maggio Reader Review

"FOREVER MINE is a time travel romance to place on your keeper shelf where you store all your favorite time travel romances, Regency, Victorian, Medieval, Western, and Ancient World. It's bestselling time travel romance at its very best. As all the 5 star ratings suggest, FOREVER MINE is one of those rare bestseller treats to tantalize the senses. So, whether it's on your Kindle Paperwhite or Kindle Fire, this eBook will fire up your ereader.
Contact Author -