Recommend this book:
Flipping
An Uplifting Novel of Love
Eichin Chang-Lim
2018 Bronze Medal
241 Pages
Check current price
Fiction - Inspirational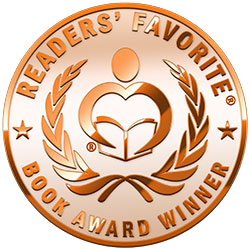 Life can flip in the blink of an eye...
But love and passion will find a way to make it right.

2018 Readers' Favorite Award, Bronze Medalist - Fiction/Inspirational
2017 IAN Book of the Year Award Winner - Inspirational
2017 New Apple Summer eBook Awards, Official Selection - Inspirational
Award of Literary Excellence - Dog Ear Publishing
B.R.A.G. Medallion Winner

Flipping is a multi-award winning romance novel that highlights the power of love to move us forward, and the strength of the human spirit to overcome life's challenges.

Be Inspired. Fall in Love.


Praise for Flipping:

"The plot is gripping, emotional, heart-wrenching, and most of all, believable. The writing and characters are filled with such emotion they bring the story to life." - Readers' Favorite

"Chang-Lim writes in a simple, direct prose style that seems to channel the matter-of-fact diligence of her characters ... quick little scenes that guilelessly propel the plot ..." - Kirkus Reviews

"The gentleness of the love story is indeed moving and I found myself thinking about the situation in between reading..." - Ken Fry, Author

JonSun and SuAnn are an unlikely couple. But despite their different social backgrounds, they fall in love. From the start, the odds were against them. SuAnn's family has other plans for her future, but their love cannot be dismissed so easily. Defying everything, the couple gets married in secret and moves to California. Good fortune blesses the couple while flipping houses. Their success marred only by JonSun's sudden need for revenge.

The second story is about Christa and her struggles with her disabilities. At a young age, it was discovered that she was profoundly deaf. A cochlear implant gave her a new perspective and she fell in love with Gymnastics. Flipping in the air made her feel alive, and nothing will stop her from achieving her dream of a gold medal.

These two stories intersect when JonSun and SuAnn's son, Wynson, meets Christa. They became good friends for many years, and their friendship turns into something more. But a lot of problems stand in their way. Christa receives devastating news which could be a game changer, and Wynson has to deal with his own troubles at home. The question is whether their love for each other will survive these trials.

What gives this novel depth are the parallel themes running throughout. The characters' struggle with their self-esteem are prevalent throughout the book. This creates a richly layered and more interesting novel as the reader recognizes the threads that weaves the book together.


Other Books by Eichin Chang-Lim:

Your Precious Sight
The LoveLock
A Mother's Love
Love, A Tangled Knot

Visit the author's website:
www.eichinchanglim.com

Connect on Twitter: @EichinChangLim
Contact Author -