Recommend this book:
Firsts
Coming Of Age Stories By People With Disabilities
Belo Miguel Cipriani
2019 Gold Medal
172 Pages
Check current price
Non-Fiction - Anthology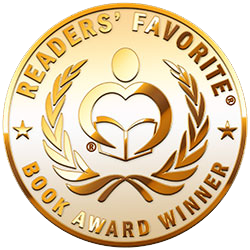 Reviewed By Jack Magnus for Readers' Favorite

Firsts: Coming Of Age Stories By People With Disabilities is a nonfiction anthology edited by Belo Miguel Ciperiani. Ciperiani lost his vision when he was 27. He grew up looking forward to his weekly trip to the library where he would pick up a new selection of audio books. Popping the first one in his Discman for the bus ride back home, he'd forget his surroundings and get lost in the newest story. One thing in particular bothered him; that was the depiction of disabled characters in those stories. It seemed as though the failings of those characters were intricately linked to their disabilities. The nonfiction memoirs he read were equally unsatisfying as they were generally written by people who had beaten the odds and regained their sight, hearing or the use of their limbs. Ciperiani gravitated to writing in part in reaction to his efforts to find writers who could share the experiences of the disabled. This book is the result of his call for disabled authors to share their coming of age experiences. Out of the hundreds of submissions he received, he selected the eleven stories that are found here.

Firsts: Coming Of Age Stories By People With Disabilities is one of those rare books you want to never end. I lost myself in each of the stories found within this collection. Heidi Johnson-Wright's short story, Life with Lexie, is the perfect opening tale; one that anyone, able-bodied or not, would have a hard time not relating to. Heidi's life went pear-shaped when she was nine years old and rheumatoid arthritis left her totally dependent upon a mercurial and ill-tempered mother, until that day when she went off to college. Once I had begun reading Johnson-Wright's story, I was hooked into reading each of these marvelous and inspirational stories. I met amazing people; some were autistic, others blind, still others suffered from debilitating PTSD. In The Hearing Child, Kevin Souhrada shares his world as a second-generation deaf man. His story reveals the community and support systems that were so much a part of his upbringing, his culture. In Sleeveless at Least, Teresa M. Elquezabal defies the medical establishment's grim prognosis on her chances of ever walking again after an accident because her love of tango will not let her surrender.

In each rite of passage, there's a hero. His or her voice speaks persuasively and with such strength. They share their frustrations, their moments of self-doubt and insecurity, but overall there's the shared exhilaration of reaching for that first and getting it. Each story captures the human experience so eloquently and with such power. I'd love to see more of the submissions that editor Belo Miguel Ciperiani received for this collection and hope he'll consider publishing a second one. Yes, these stories are that good. Firsts: Coming Of Age Stories By People With Disabilities is most highly recommended.
Contact Author -