Recommend this book:
Finding Lucy
The Dream Traveler Book Three
Ernesto H Lee
2019 Bronze Medal
255 Pages
Check current price
Fiction - Time Travel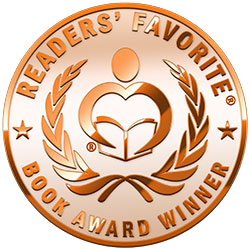 When a former Member of Parliament makes a personal request to the Home Secretary, the newly promoted Detective Sergeant McMillan and, his partner, are once again thrust into the spotlight.
With the assignment of a missing persons case from 1972, it's the chance for Sean and Catherine to ease their way back into work with a seemingly straightforward investigation in the picture postcard village of Tyevale on the Wold.
Unfortunately, what starts as an ailing fathers last gasp attempt to determine the fate of his daughter, soon turns into something far more sinister. Forces are at work to keep the truth buried in the past.

'But the truth is like oil in water – you can try to keep it down, but it will always rise to the top'

Finding Lucy is the third book in The Dream Traveler Series from author Ernesto H Lee and, follows on from the highly acclaimed first and second books 'Out Of Time' and 'The Network'. In this third book in the series, Detective Sergeant McMillan and Detective Constable Swain have just resumed duties, following a two-month convalescence period. Away from their home patch and, staying together in a hotel, Sean is forced to work more closely than ever with his partner. Under such circumstances, is it possible that he can find the answers, keep Catherine happy and keep his loved ones safe?

Finding Lucy is a standalone single part story, but to better understand the characters, I would recommend that you read book one and two first.

Author Note: 2nd amended edition uploaded on 24/03/19 to correct some minor typos and naming issues. Thank you to the reviewer for pointing them out.

My new book - Walk With Me, One Hundred Days of Crazy is now available in the kindle store.

https://www.amazon.com/dp/B07V5RDY1R

At forty years old, Mark Rennie was the man that appeared to have it all. As a successful commodities trader with one of the leading London trading houses, he was happy, healthy and engaged to be married to the woman he loved. Then came the devastating news that would change his life forever. Less than two years later, his health is in tatters, his fiancée is gone, and his life is reduced to nothing more than a series of difficult choices and harsh realities. In search of answers and in search of a drink, he walks an unfamiliar part of London. He doesn't find the answers he is looking for, but he does find Karen. With Karen, he finds hope. With Karen, he finds love. With Karen, nothing is ever going to be the same again.

Reviewed By K.C. Finn for Readers' Favorite- 5 Stars
Walk With Me: One Hundred Days of Crazy is a romantic and bitter sweet work of fiction penned by author Ernesto H Lee. Written for mature audiences, but not overly graphic in its romantic content, this tale focuses on love later in life. Our central hero Mark Rennie is a man who once thought he had a perfect life all figured out, but then his life and health fall apart aged forty-one. In a world of difficult choices, Mark chooses to drift the streets of London in search of some kind of answer. When he finds Karen, however, he gets a lot more than he was looking for.

This is an emotional and unusual love story in the realm of tragic romances, but it has so many beautiful and uplifting qualities in spite of the situation that Mark finds himself in. The back drop of London is well drawn to bring out the atmosphere of each moment in Mark and Karen's relationship, and author Ernesto H Lee has a cinematic sense of how to construct scenes and move the plot along without any unnecessary details derailing it. The narration is personal, close to the characters, and sensitive in matters of health, the future and the notion of hope. What results is an emotionally intelligent and realistic romance that will grip its readers from start to finish. Overall, Walk With Me: One Hundred Days of Crazy is a rollercoaster ride with stylish narration, compelling dialogue and a plot you'll cry over again and again.


Contact Author -