Recommend this book:
Energize Your Retirement
Stories of Passionate Pursuits
Christine Sparacino
2015 Gold Medal
402 Pages
Check current price
Non-Fiction - Self Help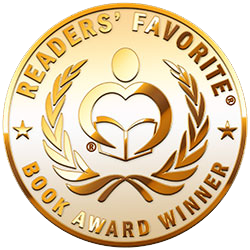 Reviewed By Jack Magnus for Readers' Favorite

Energize Your Retirement: Stories of Passionate Pursuits is a non-fiction book written by Christine Sparacino. The author conducted a series of interviews with retirees and seniors who have hobbies, interests or pastimes that make their lives meaningful. Each interview covers that person's interest, how they got involved in it, and the approximate cost for a beginner. Sparacino interviewed people who were involved in outdoor activities: star-watching, bird-watching, hiking, beekeeping and mushroom gathering; volunteer services: serving as an ombudsman, mentoring children, working with the National Park Service, and helping seniors craft the best Medicare coverage; motoring: traveling the country on motorcycles or in an RV; and arts and crafts: sculpting, writing, craft-beer brewing; still others spoke of dancing, doing triathlons, playing softball, raising service dogs and skeet-shooting. Each chapter also includes resources for interested readers including associations, clubs, and literature.

There's something for everyone in Energize Your Retirement: Stories of Passionate Pursuits. Author Christine Sparacino's guide to an exciting retirement is actually an introduction to fun and often profitable dream-jobs and hobbies -- you know, the kind of fun thing where you're warned not to quit your day job. Well, if you can, or already have, quit that day job, you're ready for this book. While some of the pursuits were not my cup of tea, there were a good number that had me giving serious consideration on how to add them into my life. The interviewees are all interesting and accomplished folk who've become experts on their passion and freely share their experiences, tips and encouragement. I love the outdoors and sports, and was pleasantly surprised to read that while I'll probably never be able, or want, to do an Ironman Triathlon at my current level of conditioning, I could do a Sprint Triathlon with just a bit of prep. The sculpting chapter also answered a lot of questions I've had about that art form. I'd recommend this book not only to retirees and those approaching that time, but also to anyone who's wanted more from life than working their job and going home to a meal and TV. Energize Your Retirement: Stories of Passionate Pursuits is chock-full of fabulous alternatives that are within most people's reach, and it's most highly recommended.
Contact Author -