Recommend this book:
Counting on America
A Holocaust Memoir of Terror, Chutzpah, Romance and Escape
Gary Reiner and Kurt Reiner
2019 Honorable Mention
278 Pages
Check current price
Non-Fiction - Historical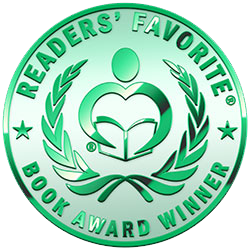 Reviewed By Jack Magnus for Readers' Favorite

Counting on America: A Holocaust Memoir of Terror, Chutzpah, Romance and Escape is a nonfiction historical memoir written by Kurt Reiner and his son, Gary Reiner. Kurt began writing his memoir when he was 62 years old, and he continued working on it until his death in 1985. Kurt wanted to bear witness to the impact the Nazis had on Viennese Jews, beginning with the German invasion of Austria in March of 1938. His son, Gary, who retired four years ago, continued his father's work on it and saw the memoir through to publication. Gary worked through his father's text as well as 66 original source documents to complete their joint task.

Kristallnacht, or the Night of Broken Glass, marked a major change for European Jews and caring people across the world, and was the night that Kurt was arrested. The growing power of Germany's Nazi movement had caused no small amount of concern, but many thought it would, dwindle out and leave Europe relatively unscathed, as had happened in the past. As history shows, this was not to be the case, and the rise and short-lived regime headed by Adolf Hitler would not be vanquished until over 6 million Jews and countless others deemed undesirable were slaughtered, and untold millions of lives were forever changed. The viciousness and random violence of Kristallnacht was a harbinger of worse things to come.

Kurt had been an engineering student studying at the Technical University in Vienna until Germany annexed Austria in March, 1938. After that, Jews were no longer permitted to study or teach at any institution, and Kurt was forced to leave school with his degree requirements nearly fulfilled. Employment was scarce in Vienna for everyone, especially Jews, and he made do with the part-time and day work he could find. Several days after Kristallnacht, he was arrested and sent, along with thirty other Viennese Jews, to Dachau. His wife, Hennie, met with Gestapo officials bearing false documentation that showed they would be leaving Austria for South America in a matter of days, and she was able to effect his release from Dachau. The young couple thus began their two-year odyssey to reach America.

Gary Reiner and Kurt Reiner's nonfiction historical memoir, Counting on America: A Holocaust Memoir of Terror, Chutzpah, Romance and Escape, shares Kurt's experiences from the time he was a child in Vienna through to his successful career in the defense industry in the United States. Their story is an enthralling one; one filled with last-minute hitches and changes of plan, and endless fortuitous escapes from danger. While I've read many historical accounts of Holocaust survivors, I was struck by the immediacy of Kurt's story. He showed me a new side of Vienna before the war, and I was fascinated by the Red Falcon youth group he belonged to and the other activist movements of the young and socially conscious Viennese citizens who valiantly sought to curtail the growing fascist threat to their society. He also shed light on the earlier uses of places like Dachau and the farm where he and Hennie sought refuge while they worked out an escape plan; places where one could still leave during those early years, if indeed, you were able to survive, places not yet simply an endpoint.

Kurt's personality shines through loud and clear in this sometimes angry, but very human account of those two years which were so filled with fear, elation and love. As I read his account, I felt as though I was getting to know someone I would have like to have known in real life. I too cannot understand the viciousness of racism, and the indifference many show toward the openly expressed hatred and victimization of the "other". The Reiners' book is especially relevant in this day and age when boats filled with refugees are routinely turned away and allowed no safe harbor, and when those refugees are considered as having no value, no place in a country known to be a home for the "huddled masses yearning to breathe free".

Each of the Holocaust survivors' accounts that I've been privileged to read has been illuminating and invaluable as witnesses to what happened and must never be allowed to happen again. Kurt's story filled so many voids in that tapestry of memories. He shows his reader a glance at the vibrancy, culture and political activism of pre-war Vienna, and shares so much of his early life with his family. I finished reading this book both inspired by his courage and resilience and infinitely saddened at the realization, once again, that the millions of voices of those who died in the camps would never have a chance to be heard. Counting on America: A Holocaust Memoir of Terror, Chutzpah, Romance and Escape bears witness for them, and it is most highly recommended.

Contact Author -