Recommend this book:
Charley's Horse
Judith Shaw
2018 Bronze Medal
336 Pages
Check current price
Children - Coming of Age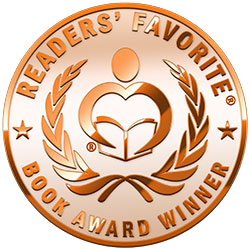 Reviewed By Jack Magnus for Readers' Favorite

Charley's Horse is a coming of age novel for children and preteens written by Judith Shaw. Charley's best friend, Sally, had weekly riding lessons, but Charley, whose world seemed to revolve around horses, had never even seen a horse up close. Her family didn't have the money to pay for riding lessons; besides, her parents seemed to be wrapped up in their own issues, leaving Charley and her brother, Jeremy, at loose ends night after night. Charley didn't like worrying about things; she feared that something was seriously wrong with her family. Then it happened. Mom and Dad sat Charley and her brother down and told them that they were getting separated. Dad would be moving out and into an apartment in town, and their grandmother would be moving in to be there for them while their mom was at work. To make matters even worse, Mom and Dad had decided to send Charley and Jeremy off to summer camp for the entire summer. Charley's reaction was to angrily reject the concept as a bribe, but then she saw the pamphlet whose cover showed girls on horseback, girls grooming their horses, others canoeing and one girl kissing her horse's nose. The caption reading "Come and meet your Summer Horse" proved too much for her to resist, even with all the pain and confusion she felt. Her summer horse -- a horse that would be hers -- for the entire summer. Charley was going to camp after all.

Judith Shaw's Charley's Horse is a marvel of a tale that will engage anyone who's ever dreamed about having or even riding a horse, no matter what their age. Charley's experiences at summer camp make for some grand reading, reading that's awfully hard to put down. I loved watching as she surmounted all the challenges she faced: the mean girls who quickly seized upon the fact that she had never ridden a horse; the ancient horse, Firefly, her summer horse who seemed to have little interest in her; and the shocking realization that she would have to conquer fear and self-consciousness in even getting into the saddle the first few times around. Following as she slowly learned to ride, to move with the horse, to keep her head up and indicate her desires to the horse is fascinating. Best of all, however, is her growing friendship with the black Morgan horse she calls Cricket, who is in so many ways her real Summer Horse, and with Ethel, the camp's owner who befriends her and teaches her how to drive a horse. Along the way, Charley comes of age most wonderfully, and it's a grand sight to behold. If you've ever enjoyed a horse or animal story, reading this is a no-brainer. If you never thought you'd be interested in one, try this one anyway. Charley's Horse is a modern classic that is guaranteed not to disappoint. It's most highly recommended.

Contact Author -