Recommend this book:
Challenging The Myths Of Autism
Unlock New Possibilities and Hope
Jonathan Alderson
2017 Gold Medal
272 Pages
Check current price
Non-Fiction - Education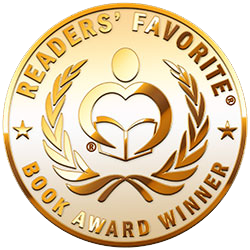 Reviewed By Viga Boland for Readers' Favorite

It might surprise Pokemon Go fanatics to learn that the man who created the original Pokemon game, Mr. Satoshi Tajiri, has confirmed that he has Asperger's Syndrome, one of the types of autism. In fact, it most likely would surprise many people to realize that some of the most brilliant and famous people in history, like Einstein and Mozart, are thought to have had autism. How terribly sad then to realize, as Jonathan Alderson points out in Challenging the Myths of Autism, that for decades now great numbers of children and adults with autism have been diagnosed as mentally retarded, socially inept and/or reclusive, incapable of showing affection, of having low IQ's, and lacking in imagination and creativity. How important then for someone like Jonathan Alderson to come along and separate the facts from the fiction surrounding autism.

Challenging the Myths of Autism is a book that should be read by everyone involved with autistic children in any way: teachers, educators, medical researchers, doctors, and especially parents need to read this book. Jonathan addresses the myths surrounding seven key behavioral and intelligence issues of autistic children. He begins each chapter quoting some of the erroneous statements made by those considered experts. Next, he'll share a story of an autistic child with whom he has worked, what the child was like when he first met and observed him or her, and how that child grew, changed and thrived when approached as these children need to be approached: with tons of patience, without judgement, and above all, without preconceived ideas based on erroneous, often unsupported or empirical evidence.

In Challenging the Myths of Autism, Jonathan Alderson points out parents and educators need to change their beliefs about learning. They need to look for evidence that learning is happening. He cautions that we need to focus on what autistic people can do and not what they can't i.e. look for the positives instead of zeroing in on the negatives. Really, how different is what he suggests from what we all know children need: time to grow into their own greatness. It just might take longer for that to happen with autistic children, but it can happen. But it won't happen if the adults involved in their lives remain unenlightened. That's why this is such an important book.

I've personally been involved with parents of autistic children. I know how hard it is on both the parents and the child at times. I've witnessed the screaming and the repetitive behaviors. But I've also seen the love these often exhausted parents show for their children. And I've had the pleasure of seeing a child eventually express his or her love for that parent in a way that brought tears to my eyes. Challenging the Myths of Autism will give hope to parents who are running out of it, and alternative approaches to teachers and therapists to use with autistic children in their care. This book was originally released in 2011 by Random House. If you didn't read it back then, read it now. With 1 in 100 children now being diagnosed with autism, it's high time everyone learned the truth so they can better deal with it. The next child to be diagnosed autistic could be your own.
Contact Author -