Recommend this book:
Becoming The Wolf
A White Wolf Justice Thriller
R.H. Neil
2017 Bronze Medal
396 Pages
Check current price
Fiction - Action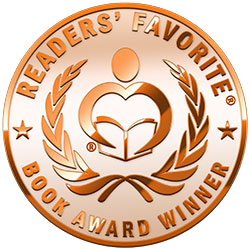 Reviewed By Marta Tandori for Readers' Favorite

JD Ward is a former farm boy and a former army combat tracker who has some very unique talents. It's those talents, and a raw determination fueled by the death of his father when he was eleven, that give him the impetus to uproot his wife, Lucy, and their two young children, Karley and Jaxon, in order to move to St. Jude, Ohio, a rough inner city within the city of Cincinnati proper. As a new recruit to the St. Jude Police Force, JD is already making a name for himself and is the apple of his chief's eye – so much so that Chief Rush promotes him to the lofty heights of detective after JD's apprehension of a local gang member. However, the course of his life changes dramatically several nights later when JD comes upon two biker gang members attacking a young woman during a sweep of the inner city streets during his midnight shift. High on PCP-laced meth, the two savages attack JD and he is forced to use every ounce of his combat training and strength to kill his attackers before they kill him and the young woman.

Unfortunately, it isn't until his chief is called in that JD learns the identities of his two assailants; one is Chuck Wholf and the other is his cousin, Lee Maddox. Both are the youngest offspring of the Wholf and Maddox clans, the founding fathers of The Dixie Wholfpack, a brutal motorcycle gang that is the enforcement arm of a nasty organization dealing in drugs, prostitution and guns. Knowing that retaliation by the gang would be both imminent and brutal, JD's chief and the older colleague on the scene come up with the idea to dress the crime scene with the mark of "the White Wolf", a lone vigilante, which will hopefully keep the victim, JD, and both of their families safe.

Becoming the Wolf by R.H. Neil is one of those vigilante justice thrillers that makes you want to strap on your Glock and go and hunt down the bad guys! Intense, emotional and passionate, there's much to like about Becoming the Wolf. Neil has a good grasp of the story line and manages to keep it on track, all the while making it a compelling read. The violence is necessary to the story line, but it's not so over the top that it alienates its readers. The use of Cincinnati's long-forgotten underground was also a nice touch, as were the historical references to the speakeasies from the days of Prohibition. A reader cannot help but root for JD as he systematically takes out his enemies. The fact that one of them happens to use a vicious cougar called Freya to finish off his adversaries while another thinks nothing of cold-bloodedly wielding his Louisville Slugger to kill an enemy just serves to underscore Neil's imagination and determination to make his story stand head and shoulders above others in the vigilante thriller genre.
Contact Author -