Recommend this book:
Ashes Like Bread
A Biblical Novel of Lamech and His Two Wives
Jean Hoefling
2019 Bronze Medal
Kindle Edition
Check current price
Christian - Fantasy/Sci-Fi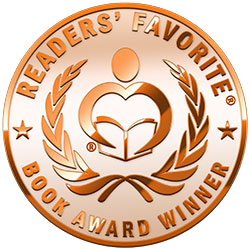 Reviewed By Romuald Dzemo for Readers' Favorite

Ashes Like Bread: A Biblical Novel of Lamech and His Two Wives by Jean Hoefling is an incredibly imagined Christian fiction tale with a strong anchor in ancient biblical times. A highly recommended rendering of the gift of prophecy and its perils. Set against the backdrop of ancient times, a period of religious intrigue and a time before the great flood, a powerful woman with the gift of seeing into the future is shunned by the elders of the clan. When Zyla prophesies about the impending flood and is exiled, she flees the mountain of Eden with her sister and settles among the descendants of Cain. What will she do to gain significance, to be respected, and where will she stand when the flood finally comes?

Lyrical, evocative, and filled with religious symbolism, Ashes Like Bread is a riveting read. It is told in a language that is atmospheric, rife with mystery and biblical references, deeply moving. The narrative is done in the compelling voice of Zyla and in the first person. It is light in tone, sometimes dark, highly descriptive with deep psychological and emotional levels. We meet Zyla, a character with sophisticated layers and, apart from the human and physical qualities she displays, she has an unfathomable spiritual depth. Even her name has something dark and mysterious about it: "The root of it was akin to an old word for the first shadow ever to fall over Eden on the day the forebears tasted forbidden food and were banished from that shimmering bower of delights."

The atmospheric writing, the vivid setting, the deep spiritual underpinnings of the narrative and the exciting plot are among the qualities of the story that gripped me. You'll fall in love with Zyla the moment you encounter her. Her voice will awaken your sense of curiosity and pull you in, holding you with its grace, and forcing you to stay connected with her until the very end of the narrative. The psychological as well as the physical levels of the conflict are well explored. This is a tale that both entertains and inspires; it transports readers into the ancient past and makes them witnesses to a spellbinding drama.
Contact Author -