Recommend this book:
A Father for Christmas
A Holiday Romance
Rachelle Ayala
2015 Gold Medal
156 Pages
Check current price
Christian - Romance - General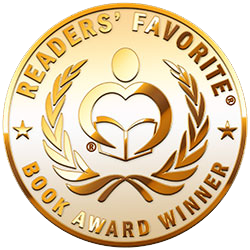 2015 Readers Favorite Gold Medal Winner!
Single mother Kelly Kennedy can't afford lavish gifts for her four-year-old daughter, Bree. Homeless veteran Tyler Manning doesn't believe he deserves a Merry Christmas.
When Bree asks Santa for a father and picks Tyler, both Tyler and Kelly vow to keep Bree from being hurt while fighting their feelings for each other.
Tyler struggles with frightening flashbacks that scare Kelly. Meanwhile, Kelly's criminal past threatens her chance for happiness. Tyler and Kelly must believe in the power of love to give Bree her best Christmas ever.


Christmas Romances [Sweet Holiday Reads]

A Father for Christmas (A Veteran's Christmas #1), Sweet romance between a homeless veteran and a single mother whose daughter asks Santa for an unusual gift. [Gold Award Winner, 2015 Readers' Favorite]

A Pet for Christmas (A Veteran's Christmas #2), A veteran suffering from PTSD fights to return from Afghanistan and give his family their Christmas wishes.

Christmas Stray, A couple grieving for their son is snowed in with a stray puppy and a little boy. Is there room in their hearts for a Christmas miracle?

Christmas Lovebirds, Can two little lovebirds and Christmas cheer open Melisa's heart to giving Rob another chance?

Jingle Belles Christmas Tales [Edgy, Modern, Contemporary] (Books can be read in any order or standalone)

Christmas Flirt, Bad girl Lacy Reed gets more than she bargained for when her naked selfies turn up on her boss's phone. [Lacy and Brandon]

Santa's Pet, A brilliant girl genius plays elf to a substitute Santa and turns both their lives upside down when he is charged with a sex crime and she loses her company to hackers. [Brittney and Ben]

Contemporary Romances

Taming Romeo, Medical student Evie Sánchez is recovering from heartbreak when she runs into the boy she left behind.

Claiming Carlos, Restaurant manager Choco Sanchez finds herself caught between two hot men, an epic food fight, and a war to save the restaurant.

Whole Latte Love, Carina Chen, a career-oriented young woman, has no time for distractions--especially the sexy, guitar-playing barista she rooms with.

Sports Romances

Played by Love, A soccer star dons nerd glasses to score a anime fangirl who won't date jocks.

Playing the Rookie, A rookie pitcher and a sports intern on the rebound connect to get over their exes.

Roaring Hot! A playboy motorcycle racer hires an aspiring actress when he is challenged by his grandmother to bring a real girlfriend to her birthday party.

Playing Without Rules, A ballplayer's girlfriend hides his daughter from him because she fears he's like his abusive father.

Intercepted by Love, A quarterback hiding from his Super Bowl losing interception meets a small town librarian with an active fantasy life.

The Remingtons: Leap, Laugh, Love, A pro surfer on holiday after being attacked by a shark gets tangled up with an Army Ranger on leave with a mission.

Playing Catch, A baseball catcher meets his match with a troubled bartender who can't seem to keep her panties on.

Romantic Suspense

Broken Build, Build engineer Jen Jones falls in love with the man whose life she ruined.

Hidden Under Her Heart, A young nurse, Maryanne Torres, struggles with a difficult decision over an unwanted pregnancy.

Knowing Vera, Playgirl Vera Custodio belatedly discovers that her father might have killed her boyfriend's mother many years ago. [2015 Angie Ovation Award Winner]

Historical Romance

Michal's Window, The young Princess Michal loves her father's enemy, the upstart David who becomes king.
Contact Author -